I went dress shopping, not at the place i really wanted to. The place I went i legit had 3 options so i picked one. I, at the time and still now hate the top of my dress. I like the bottom as its not to much and has pockets 😊 What do you all think I could do to the top? I wanted bling or lace but didnt get either. Everyone said if I can find a seamstress thats good enough they can fix the top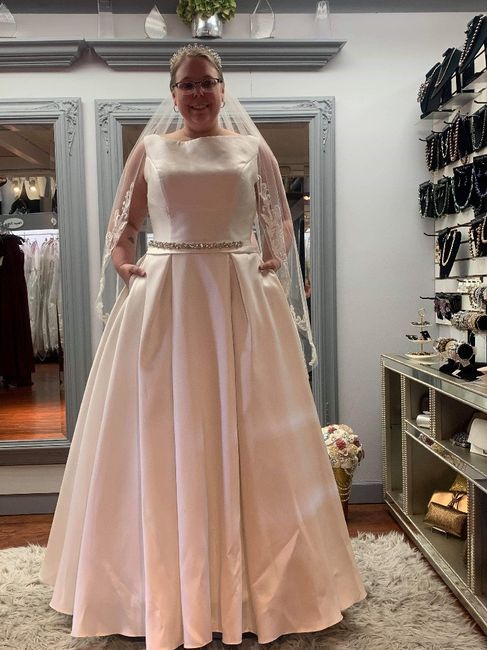 or replace it with different top all together?
I bought the belt and tiara but not veil!