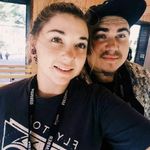 Just Said Yes
January 2021
View Quoted Comment

SO EXCITED! I can't wait for it to be under 100 days but also been slacking on planning! I noticed the wedding wire countdown isn't accurate, like today it said 107 days but my phone countdown says 109? 🧐

View Quoted Comment

I'm almost done with my checklist for everything. Some stuff I have to wait to do though, but the major stuff is good to go!

I'm so ready for January!!! We finished pre marital counseling yesterday.

Anyone else having to downsize bc of the pandemic? Our original guest count was close to 300 but we decided cut down to have no more than 75 😭 it hurts so much but we know it's for the best. We'll definitely be live streaming for everyone and trying to have quick video chats scheduled in. Still so apprehensive, but we're getting married that day no matter what!

View Quoted Comment

Its scary! I'm planning my wedding based on what I would normally do. Then I'm gonna adjust as needed due to regulations as we get closer.

56 days! He proposed on Christmas last year. I can't wait to get this party started!

View Quoted Comment

We're almost there!!!

Have y'all mailed invites yet or decided to push your date back?


I mailed my mine Saturday and people are responding!

View Quoted Comment

We're keeping our date and we have received some of the invites back! Still have a few that I'm waiting on!!!

Just Said Yes

January 2021

I'm super excited that it's almost wedding time! I've mailed my invites and they're slowly trickling I'm but sadly I think our guest count is going to be skimpy the day of because of the virus but I'm ok with it just keeping myself optimistic.

View Quoted Comment

It will be here before you know it!

View Quoted Comment

I feel the same way. It will be fine. I am trying to come up with some streaming options.

View Quoted Comment

Yes!!! Countdown!

What do yall have left to do? I feel like I am behind. I'm gonna sit down and go through all of my to do list tomorrow.

View Quoted Comment

I think I pretty much have everything together. I went through my to do list this past weekend,but I feel like I'm forgetting something lol.

View Quoted Comment

I need to get on your leavel.

View Quoted Comment

Lol

....
WeddingWire celebrates love
...and so does everyone on our site!
Learn more
Groups
WeddingWire article topics