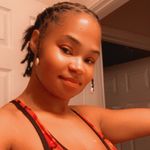 Bridesmaid Proposal Boxes
Hey,Brides/Soon-To-Bes,Did You Do Or Do You Feel The Need To Do Proposal Boxes For Your Bridesmaids && MOH ..??? I'm Thinking About It But I Feel It's An Unnecessary Expense ..!!! I've Already Asked My Bridesmaids (My Nieces && BF) && MOH To Honor Me For The Day && Everyone Has Agreed ..!!! What Did You Do/Are You Going To Do ..???
To expensive. I did a scratch of card. Got it off etsy. 10 bucks to personalize. You prob want do do gifts for them. It just starts to be more. I'd cut where you can. Midtbif not everything from when I was proposed to, I tossed.

View Quoted Comment

How Many Did You Have In Your Wedding Party ..???

View Quoted Comment

I'm only have 2.

View Quoted Comment

Oh Ok ..!!! I'm Having 5 Plus MOH So I Know That Would Get Pretty Expensive Trying To Do Proposal Boxes

I didn't bother. Instead I'm putting together a small box for everyone as part of their bridesmaids gifts. And my sister is being spoiled beyond belief - I have way too much planned for her - so she better not complain.

View Quoted Comment

That Sounds Like A Much Better Idea ..!!! Thank You ..!!! 😊

I went all out when I asked my ladies. I bought wooden boxes, wood burned their names into it, got all their jewelry, hair comb, nail polish, pocket mirrors, fancy perfume bottles, and got their robes. Now I look back and think I probably went over the top. It's really not necessary since you've already asked them. I would wait till either the bachelorette party or rehearsal dinner to give them anything.

View Quoted Comment

That Was Nice Of You,I'm Sure They Appreciated It ..!!!

I did it as my way of asking them but if you already asked don't do anything you don't feel you need to do. I think proposal boxes are just up to the person. I'm extra hahaha. So I wanted to do it but some bride that's just not their Style.

We gave each bridal party member a gift when we asked them, but the only "proposal" boxes I'm doing are for our flower girls... and that's just because I'm extra and like putting together presents for my nieces lol

To me this is completely unnecessary, but I think it depends on you and your girls. I feel like gifts put pressure on people to say yes, so my preference is to not give a gift when you ask and to have a really clear conversation about what you are expecting with your girls before they say yes. Some brides are super chill and their bridesmaids have very few responsibilities or expenses and some brides want their bridesmaids super involved and go all out for parties, attire, etc leading up to and for the wedding. A girl should know what she is getting into before she agrees to be in your wedding party. I feel like giving a gift makes it more likely for someone to get caught up in the moment or feel pressure to agree and doesn't always make space for that more frank conversation. If you are a bride who is expecting a significant time or money investment from your girls I do think you should splurge on them, but it can be after they say yes or at any time really.


I asked my best friend to be my MOH over the phone (we live in different states, about 4 hours apart). My expectations are mostly for her to get a dress that works with our wedding (I gave her guidelines for color, length, and fabric and she picked what she wanted and bought it), that she's there for the rehearsal the day before and the wedding itself, and on my wedding day she helps me get ready, stay calm, etc, and that pre-wedding she be a sounding board for me when I need it, so I send her texts about hairstyles, shoes, flowers, etc and she gives me advice, which is really no different from our regular life except that it is wedding related (I have always texted her photos from dressing rooms and shown her photos of our landscaping projects, etc). We're covering her lodging, food, etc pretty much everything but the bridesmaid dress itself. I didn't require her to visit us for any wedding dress shopping and am not having any parties or anything that she needs to plan, pay for, take time off work for, or travel for. I did get her a pair of handmade earrings when she ordered her dress and am getting her a not-inexpensive custom piece of art from an artist we both like as a wedding thank you gift, but was not planning on more than that.


I did them, but I love all things wedding related & wanted to do everything possible throughout the entire engagement. Plus we weren't limited with our budget. If we had a tighter budget, I would have cut them.

I did do it. At the time i had 10 bridesmaids and MOH's. I found some pretty cute shoe boxes on Etsy that were customizable. So it was like a Louboutin shoe box with their names they were super cute and not too expensive. I filled them up with little diamonds and paper and I wrote each of them personal letters as to why i wanted them I put a ring pop, a mini wine bottle and a confetti popper in there. So in total it was probably no more than like 10-15 bucks per person.

I have a cricket machine I bought totes at hobby lobby for $3.50 a piece Plus i had coupons. I am putting their initials on the bag with a pretty bow. I am buying off etsy hair ties that say team bride. And I am creating my own cards that have a cute ways to ask for each person... Example: "Plan with me, stand with me, but most importantly drink with me will you be my Matron of Honor?" I have 8 brides maids so thinking of cheap cute ideas is what i went for plus im very crafty so making these for under $8 a person is awesome ! I am still in the process of making these and plan to ask in March cant wait.

I didn't but in hindsight that is one of the things i regret not doing purely out of sentiment


You definitely don't have to make a proposal box! They'll be honored you had asked, no gift necessary! Plus, the money you save now can go toward the gift you give them for the wedding!

I personally am doing them for my ladies, my flower girl, and my ring bearer.
Im using wooden boxes from Amazon. You can get 6 boxes for $20 on there. Im putting the jewelry sets, hair pins and their robes in the boxes. Then I'm decorating the boxes. I think its a cute idea.


I am its just a formal way to ask even though they all already know. I have 6 bridesmaids i bought a wine glass set of 6 for 19$ on amazon with a pack of knot bracelets and those bridesmaid elastics for 11 and 11$ for a pack of boxes and im going to throw a mini champagne bottle in there total is going to be about 55 bucks!

I decided to get individual cards made to ask each girl, and then got all 5 the same knot bracelet. In all I spent about $40, and plan to give more personalized bridesmaid gifts at the rehearsal dinner (such as named wine glasses, necklace, etc.).

I had sugar cookies made. Each box cost me $10. I have seven bridesmaids and my maid of honor. I personally dont care for them, but I know the ladies really enjoyed getting them. I also bought them earring which you don't have to do.
WeddingWire celebrates love
...and so does everyone on our site!
Learn more
Groups
WeddingWire article topics