Backstory: Our wedding is April 2021.
I️ sent this to my fiancé's sister. She will be 19 when we get married and we are having an adult only (21 and up) Vegas wedding. I️ made the role Bridesmaid, Keeper of the Flowers completely for her. I️ was so nervous but hoping she would accept. My little brother also has a role we made up as the Groomsman, Keeper of the Rings he will be 17 when we get married. They will be the youngest in attendance so having a prominent role was important to me.
I️ pretty much revamped the role of Flower Girl and the Ring Bearer to something more grown up and important. I️ am so so so happy she accepted. I️ love her so much. My little brother also accepted I️ just didn't included his screenshots. Lol. MY FAMILY IS AMAZING. 😭❤️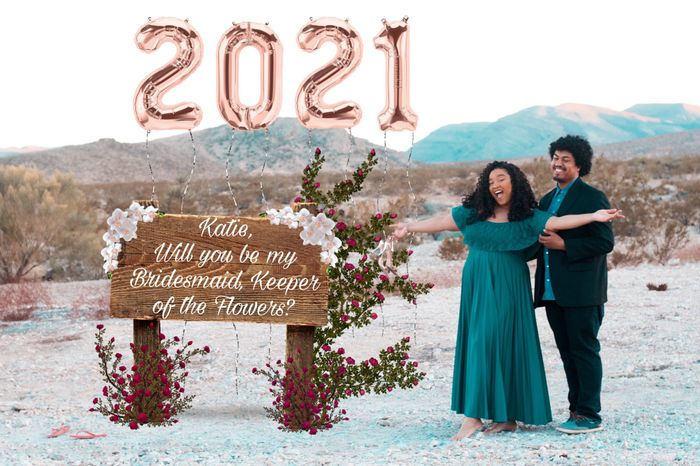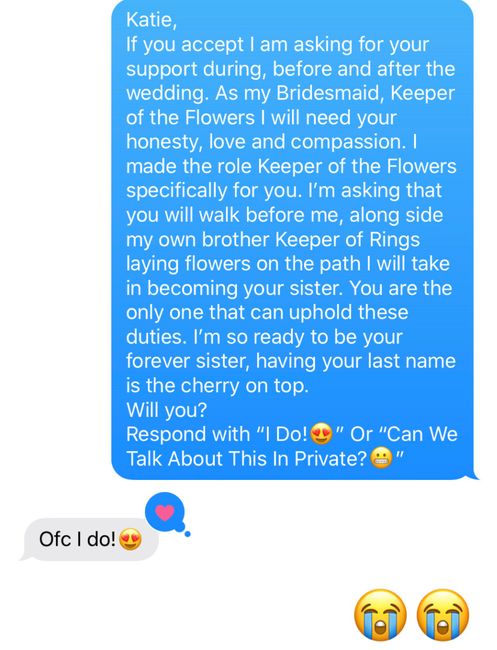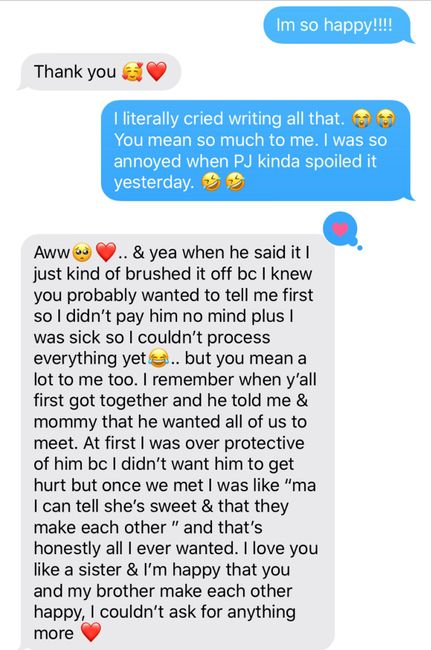 Remember it's your special day, you can do WHATEVER YOUR HEART DESIRES! Even if it doesn't appeal to those on these message boards. It's your love story at the end of the day.
Also, I️ sent out all of my "will you be my.." to my bridal squad and no one told me how nerve racking it would be waiting for a response. I️ sent the photos via texts (and include a message like the ones above) and will be printing them all out so they can have a physical keepsake copy. ❤️ they are so excited. Just waiting for 3 more people to respond. 😌🙌🏽