I earned a badge!
1676 days ago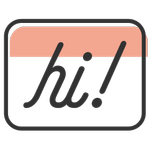 Break the Ice
We were hoping to hear what you had to say! You've broken the ice by sharing your thoughts in your very first discussion. We can't wait to see where the conversation goes.
I started a discussion
1676 days ago
1 pt
My husband messages women on Facebook. Is this acceptable?
Hi. I decided to join this forum because I need a second opinion regarding a problem I'm having. I've been married to my husband for almost 4 years and when we dated he had a few female friends. I was okay with it because he knew them before we met....