I started a discussion
1427 days ago
1 pt
David's Bridal???
Ok, I know it's going to come off as *snobby* and I'm really not trying to sound *snobby* or *stuck up*, but what do you think about dresses from David's Bridal? Are they cheaply made/look cheap?? I went on Wednesday with two of my Bridesmaids to an...
I earned a badge!
1450 days ago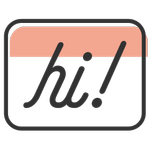 Break the Ice
We were hoping to hear what you had to say! You've broken the ice by sharing your thoughts in your very first discussion. We can't wait to see where the conversation goes.
I started a discussion
1450 days ago
1 pt
Maid of Honor
Over the weekend my little sister came to visit me. She already knew she was going to be my MOH, being my only sister, but I did a proposal box anyway. Later that day, she informs me that her and her boyfriend, who is army and deploying in January,...