I started a discussion
1590 days ago
1 pt
Will bridal shops even do this??? (should i even do this?!)
Some back factors: my wedding will be in September of 2019. I planned on not really looking for a dress until this coming late summer 2018 (i heard 12 months ahead of time is the earliest you should look) I have almost NO IDEA what i do and don't...

I participated in Wanderberg's discussion
1596 days ago
3 pt

I earned a badge!
1596 days ago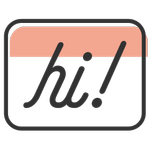 Break the Ice
We were hoping to hear what you had to say! You've broken the ice by sharing your thoughts in your very first discussion. We can't wait to see where the conversation goes.

I started a discussion
1596 days ago
1 pt
Wedding 2 hours from home???
Do you think its appropriate to have a wedding 2 hours from where most of the guests live? will everybody hate me? is it rude?? I live in more of an Urban city and we are definitely more rural people, so we want to be further north where there's more...