I participated in Kristina 's discussion
1442 days ago
3 pt
I earned a badge!
1442 days ago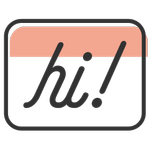 Break the Ice
We were hoping to hear what you had to say! You've broken the ice by sharing your thoughts in your very first discussion. We can't wait to see where the conversation goes.
I started a discussion
1442 days ago
1 pt
Strained father/daughter relationship
So I have not spoken to my dad in almost 5 years. I have heard from other people that he's coming to the wedding, but he hasn't communicated anything to me about it. I don't want him to walk me down the aisle, nor do I want a father/daughter dance....
I started a discussion
1643 days ago
1 pt
Unity Candle Alternative??
Our venue wont allow open flames, so having a unity candle at our ceremony isn't an option. My fiancé and I aren't super religious, so we probably won't do communion or "God's Knot" either. Are any alternatives out there? Thanks!