I earned a badge!
87 days ago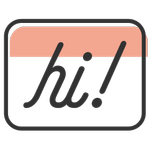 Break the Ice
We were hoping to hear what you had to say! You've broken the ice by sharing your thoughts in your very first discussion. We can't wait to see where the conversation goes.

I started a discussion
87 days ago
1 pt
Help dress doesn't zip!!
Hello all so I had my final dress fitting about 3ish weeks ago and it zipped just fine it was tight but zipped now today when I went to try on my dress again as wedding is 13 days away the very top wouldn't zip!! Help does anyone have any advice...