I started a discussion
112 days ago
1 pt
Hair Trial for Mixed Hair (nyc area)
I have 3C/4A hair (I'm mixed Latina/Black), and I've never had a good experience with wedding hair stylists. I'm getting married in the DR in April and we're doing a low-key, backyard celebration with a handful of loved ones. I'm wearing a flower...

I earned a badge!
222 days ago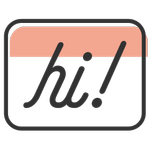 Break the Ice
We were hoping to hear what you had to say! You've broken the ice by sharing your thoughts in your very first discussion. We can't wait to see where the conversation goes.

I started a discussion
222 days ago
1 pt
Elopement/dresses?
How have others handled elopements and buying a wedding dress? My partner and I want a small thing with just us two but I also want a gorgeous dress. I would love to hear how others have juggled this. I don't know if inviting friends to help pick out...