I started a discussion
170 days ago
1 pt
a little help please.
I got married 7/31/21. Would it be ok to use one of our wedding photos for our Christmas cards? I want to get my husbands mom and 2 grandmothers a unique gift using the pictures of the with him and us at our wedding. Any suggestions?

I started a discussion
299 days ago
1 pt
Need help with wording
I want to use the song My Boy/Girl by Elvie Shane during our blended family unity ceremony. My FH plays it for my kids all the time. The problem is it's 2 different song one with boy and one changed to girl. Anyone have any ideas how I can change the...

I participated in Samantha's discussion
303 days ago
3 pt

I participated in Heather's discussion
313 days ago
3 pt

I earned a badge!
313 days ago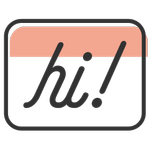 Break the Ice
We were hoping to hear what you had to say! You've broken the ice by sharing your thoughts in your very first discussion. We can't wait to see where the conversation goes.

I started a discussion
313 days ago
1 pt
Unity ceremony blended family
I have seen the sand ceremony for blended families but are there other things that can be used rather than sand? I have a 11 year old daughter and a 3.5 year old son that will join in the ceremony. My son is special needs and is not able to pour...

I participated in Stephanie's discussion
354 days ago
3 pt
Unique Wedding Guest Books? Show Me Yours!
I just ordered mine from them too! I'm so excited! Thank you for your
...
View full discussion

I earned a badge!
367 days ago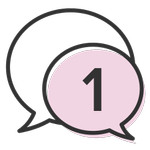 Testing the Water
You're warming up to our community and getting to know the ropes. Today you've taken your first step and tested the water by making your first ever comment.

I participated in Danielle's discussion
367 days ago
3 pt