I earned a badge!
308 days ago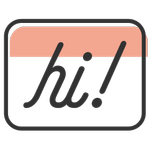 Break the Ice
We were hoping to hear what you had to say! You've broken the ice by sharing your thoughts in your very first discussion. We can't wait to see where the conversation goes.
I started a discussion
308 days ago
1 pt
Vegas Wedding Hashtag Ideas!!
We are getting married in Vegas at the Neon Boneyard on March 12, 2022! Our last name will be Kinzer and I am looking for a hashtag that would fit well with Vegas 🤩 please share any ideas!!