I earned a badge!
499 days ago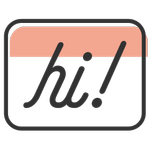 Break the Ice
We were hoping to hear what you had to say! You've broken the ice by sharing your thoughts in your very first discussion. We can't wait to see where the conversation goes.

I started a discussion
499 days ago
1 pt
Inviting fellow staff members?
My fiancé and I work at a k-12 private school. Between us, we have quite a few staff members that we are close to and would like to personally invite. However, there are a good number of staff members that we have little or no connection with. How do...