I participated in Jane's discussion
625 days ago
3 pt
I started a discussion
629 days ago
1 pt
Ghanaian/jamaica Djs
Hello I'm looking for a good Ghanaian DJ or Jamaican DJ. Also and photographer or videographers anything helps
I participated in Renée's discussion
629 days ago
3 pt
Brunch Wedding
Good tip we should definitely take pictures before ceremony.
View full discussion
I earned a badge!
630 days ago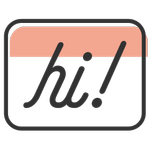 Break the Ice
We were hoping to hear what you had to say! You've broken the ice by sharing your thoughts in your very first discussion. We can't wait to see where the conversation goes.
I started a discussion
630 days ago
1 pt
Brunch Wedding
So we have our mindset we are having a brunch wedding. We are looking into sept/oct 2022 in Chicago area. I really would like our wedding to be in a hotel for the convenience of our guest. No drinking and driving just head upstairs to your room....