I participated in Tierney's discussion
483 days ago
3 pt

I earned a badge!
491 days ago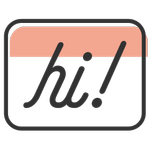 Break the Ice
We were hoping to hear what you had to say! You've broken the ice by sharing your thoughts in your very first discussion. We can't wait to see where the conversation goes.

I started a discussion
491 days ago
1 pt
November 6 2021 Wedding
Anyone getting married in the fall of 2021 in NJ? I have my venue set at Addison Park and basically everything else in place except bridesmaid dresses and flowers. I have my invite layout done and I'm working on getting my save the dates. I am still...