I started a discussion
129 days ago
1 pt
Emergency on Wedding Day
Hey everyone! So my wedding day didn't go as planned. My Grandmother had, what we now know to be, a mini stroke in the church after the ceremony and receiving line had ended and we were preparing to take portraits. From there she went to the ER with...

I started a discussion
263 days ago
1 pt
Invitation advice needed
I need help deciding between 2 print options for our invites. Our wedding is in winter. I initially wanted pearl paper and gold foil in the box around the wording, but our printer doesn't offer this option with custom invites. So our options are as...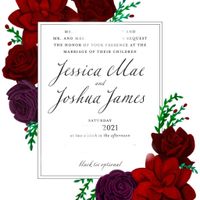 1

I started a discussion
471 days ago
1 pt
Wedding Dress Advice
Hey ladies! So I am getting married this December, God Willing, we already postponed once due to covid. I bought my dress at a discount and loved the beading and sleeves, but not the aline fit. I have a seamstress who is working on restyling the...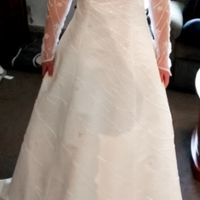 3

I started a discussion
763 days ago
1 pt
Winter wedding coat
I am looking for a nice coat for my wedding. I am getting married in January so I was looking for a longer coat. Unfortunately all the sites I found with coats I like have terrible reviews. Has anyone found any nice long winter coats that aren't...