I earned a badge!
1218 days ago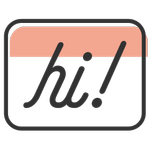 Break the Ice
We were hoping to hear what you had to say! You've broken the ice by sharing your thoughts in your very first discussion. We can't wait to see where the conversation goes.
I started a discussion
1218 days ago
1 pt
Don't like my wedding dress
My future mother in law asked my fiancé if she could make my wedding dress mind you I had already picked one out but my fiancé insisted it would mean a lot and that his mother and her sisters made dresses for a living before so I agreed. I sent her...