89 Reviews
Recommended by 100% of couples
Quality of service

5 out of 5 rating

Average response time

5 out of 5 rating

Professionalism

5 out of 5 rating

Value

5 out of 5 rating

Flexibility

5 out of 5 rating
39 User photos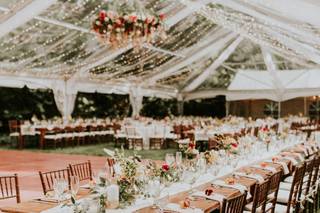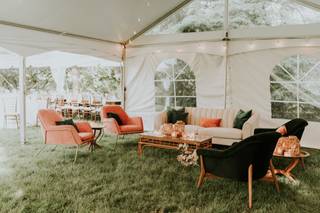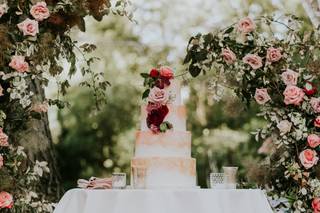 + 35

photos
Kristin

Getting married on 04/20/2024

We couldn't have done it without Jaclyn and her team. She's worth every penny we spent and more. Without her and her team my day would have been stressful and because of her I didn't have to answer a single phone call or question the entire day. The days leading up to and the day of we're enjoyable because of her. Devin and I can't thank her enough.

Katelyn K.

Married on 09/04/2022

The best decision we made when planning our wedding!

Jaclyn made our wedding dreams become a reality! We worked with her for over 18 months and I could not recommend her more strongly. She helped us while we were still planning our wedding from afar with finding a venue, recommended the best vendors, attended meetings with us, communicated well with us and our vendors, and was worth every penny when it came to all of our day-of details and making sure our various events went smoothly. She was friendly, professional, honest, calm, and a delight overall to work with for our big day!

Katie C.

Married on 06/18/2022

Worth every penny

Jaclyn created an incredible day for and with us. We felt an outpouring of love and joy throughout the entire day. That simply would not have been possible without her and her team. Jaclyn, thank you for all of your hard work, making sure that the love we feel for each other shone through all aspects of our day.

We know things are never smooth behind the scenes, but Jaclyn made sure that we were able to be in the moment and enjoy everything we had created. Her tasteful eye and clutch suggestions put the finishing touches on a perfect day.

Are you interested?

Send a message

Alexa C.

Married on 05/28/2022

The absolute best!

The absolute best and worth every penny. They just get it. They're on top of everything. The easiest to work with. My family is using them for 3 out of 3 weddings! They'll make your wedding (the planning and the day of) sooo much easier. Can't say enough great things!

Gwen E.

Married on 05/07/2022

The best decision we made

Out of all of the thousands of decisions we made in the year and a half of wedding planning, hiring Jaclyn was far and away the best decision we made. When people ask, "what's the one piece of advice you'd give after having your wedding?" I always say the same thing: hire Two Little Birds. From day one, Jaclyn outlined a monthly agenda of to-dos and tasks for the wedding so that everything wasn't left for the last minute and no one month felt overwhelming. Her recommendations on vendors is worth the cost of her services alone. She had so many great recommendations and walked us through every step of the process to make sure we got exactly what we wanted. When we lost our photographer for the wedding due to COVID four days before the wedding, Jaclyn had an amazing replacement photog lined up, prepped, and ready to go before we even knew there was an issue. That's the magic of Two Little Birds. They take the stress out of planning and executing a wedding. I can't begin to explain how amazing it feels to show up to your wedding and not having to worry about the execution of a single thing that day because Jaclyn and her team take care of every little detail. Two Little Birds allows you to just enjoy your wedding day without having to worry about a single thing and that feeling is truly priceless. Above all Jaclyn through all of the many months of our planning was truly a joy to work with. She was so caring, thoughtful, hardworking, creative, supportive, a therapist at times and a bulldog at others when you needed something impossible done that she of course was able to pull off. If you're planning a wedding the first decision you need to make is to hire Jaclyn and Two Little Birds. Besides saying "I do" it will be the best decision you make for your wedding.

Ernest O.

Married on 10/16/2021

An Incredible Team for an Incredible Occasion!

Words cannot describe how on-point and spectacular Two Little Birds Planning was for our wedding! Their attention to detail, efficiency, and warm-loving care for our guests and us through this journey was impeccable. They are truly experts at what they do -- they see the things you don't see and make everything pop! Our wedding got featured in the New York Times and we seriously couldn't have done it without them!

Karley W.

Married on 09/25/2021

Jaclyn brings your vision life!

Jaclyn is the absolute best! Not only did she completely bring our vision to life, but she was helped us pivot what we needed to and execute a wedding during a pandemic. It was a pleasure working with her for 2 years and her amazing staff on the day of the wedding. Highly recommend her if you need someone to help you keep your head on right too :)

Margarette D.

Married on 08/14/2021

Could Not Have Pulled It Off Without Them!

We had an abbreviated contract and used the wedding planner for select services. They were super accommodating as far as allowing us to select the services we thought we would need. After the wedding, we wish we had used them for everything! Amanda was absolutely indispensable!

Elexa R.

Married on 07/17/2021

We loved Two Little Birds! 10/10!

Jaclyn is the best! Best hire of the whole wedding! Couldn't have done it without her

Michelle

Married on 06/18/2021

Two Little Birds is everything you hope for in a wedding planner!

Jaclyn and Two Little Birds Planning were absolutely incredible! Our wedding day and all of it's beauty, our vision for the day and so much more would not have come together if it wasn't for Jaclyn and her team. We are so thankful for them, everything they did, how professional and responsive they were, and how kind and caring they were to us and our guests. We highly recommend everyone get a wedding planner to keep their sanity, and would recommend Jaclyn and her team 10 times over for anyone looking.

Laura

Married on 05/29/2021

We couldn't have done this without her

Part 1, Spring 2020
It's a bummer that there's a character limit to this review, because I could write a book praising Jaclyn. In summary, hire her this instant.
Our first phone call (before even hiring her) was an hour long. She wanted to know who we were as individuals and as a couple, what we wanted for our wedding, and what services we might need. She's entirely a la carte, so we could pick and choose our services, and she was not the least bit pushy. We decided that in addition to day-of coordination, she would also provide vendor recommendations, a timeline with planning tasks, monthly check-in emails, and contract review.
She knows the local vendors and has their previous contracts, so if they've offered deals to previous clients, she'll advocate for you to get the same. When it comes to actually asking for changes or addressing questionable policies, Jaclyn handles the dirty work for you in a professional way. Most of our vendors already knew her, and they sang her praises from the start. Her monthly check-in emails with my monthly "to do's" were fantastic and flexible. I was impressed in our first year and a half together, but once COVID started ruining our wedding plans, that's when we realized just how lucky we were to have Jaclyn on our team.
We decided on a Sunday evening at 9:30 PM that we needed to reschedule our wedding. My fiance and I are residents working 80 hour weeks, so no way we were going to be able to handle all of this coordination. But we never had to because we had Jaclyn. The next day, at 7:52 AM she texted me that she had new contracts for our band and florist. At 9:42 AM she had confirmed the makeup artist. At 9:49 AM, the venue. At 10:55, she had identified an associate of our original photographer (who would not be available on the new date) who could fill in and had sent me links to her work. Who is capable of this?! Jaclyn. Jaclyn is capable of this. Our friends and family kept asking how they could help and saying how stressful rescheduling must be. While the decision to postpone was difficult and sad, the rescheduling process was a breeze for us because Jaclyn took that on for us.
We wound up having to postpone again because things are not returning back to normal as quickly as we would have hoped. But, at this point, you can guess how Jaclyn responded to that. We jokingly say that the silver lining of all of this COVID madness is that we get to keep working together for another whole year!
In summary, hire her this instant.

Part 2, After May 2021 wedding actually happened!
As if we could have loved Jaclyn more. We finally got to hold our celebration in May 2021, after two postponements. Jaclyn handled both postponements beautifully, rescheduling our vendors and obtaining new contracts without us ever having to lift a finger. Beyond that, she never asked for additional fees to extend her services. In the meantime, before our rescheduled wedding celebration, my husband and I had a baby, so we had that added to our plate in the months leading up to our event. Jaclyn again stepped up, communicating directly with our vendors and advocating for us when our caterer imposed some questionable COVID policies. On the day of, she was accompanied by two assistant planners, who were just as organized, attentive, and thorough as Jaclyn. It was clear that she sees them as extensions of herself, and we loved seeing them work together as a seamless team. They even checked in with me to see if I needed pumping or breastfeeding breaks during the event, grabbed food and drinks for us, and one of them looked after our son while we took photos outside. Members of our bridal party made multiple comments about how impressive Jaclyn and her team were and half-jokingly asked if she offered life planning. If we had to redo our whole day and could only rehire one vendor, Jaclyn and her team would be that vendor, no questions. Thank you, Jaclyn!!!

Taylor R.

Married on 09/01/2020

Can't Recommend Jaclyn Enough! The best decision we made as part of our wedding planning experience.

If it weren't for Jaclyn, my husband and I probably wouldn't have been able to get married in 2020. We had originally planned to get married in Italy this past June and when COVID hit and we realized we needed a plan b, hiring Jaclyn was the best decision we could've made. Her years of experience, flexibility, and understanding of what was truly important to us made planning and re-planning our wedding a fantastic experience. From the Amalfi Coast, to a prospective local venue, to ultimately hosting our micro wedding in our backyard, Jaclyn helped us navigate all of our options during the most uncertain time. She brought our vision to life, can't recommend her enough!

Megan M.

Married on 08/29/2020

Hiring Jaclyn was the best decision we made during our wedding planning!

Hiring Jaclyn was the best decision we made during our wedding planning! From the first phone call, I immediately knew she was someone I could trust with this milestone celebration. Not only did Jaclyn keep us organized and on task with our monthly to-dos, but she made wedding planning fun and took the stress out of the process which allowed us to focus on the most important thing - our love. When COVID-19 drastically changed our wedding plans after over a year of planning, Jaclyn was the first person we turned to. Within 24hrs of making the decision to postpone our large reception to 2021, Jaclyn had new contracts in place with all of our vendors and she was already putting a plan in motion for our intimate 2020 ceremony. Throughout the entire planning process, Jaclyn made sure that my husband and I both had our voices heard and that our wedding was uniquely us. We are very lucky to know Jaclyn and cannot thank her enough for bringing us the intimate wedding of our dreams. I am so excited that we get to work with her for another year!

Lindsay

Married on 08/15/2020

Amazing experience

Jaclyn and Amanda are amazing! They helped make our wedding day absolutely amazing. We were so happy with how everything turned out and it was because all the work they put in to help us navigate this crazy time and put together such a perfect day. They helped us find many of our vendors and were great to go to for advice about any and everything. They had so many great ideas and brought up so many details we wouldn't have thought of ourselves. Having Amanda there the day of to coordinate all the vendors and guests, we never had to worry that something wouldn't be right. We can't thank them enough for making this stressful situation as easy and smooth as it could be and we can't wait to work more with them for our second celebration next summer.

Corinne H.

Married on 03/10/2020

Jaclyn helped bring our vision to life!

Jaclyn is incredibly organized and detail oriented, she kept us on track throughout the entire wedding planning process! She was very helpful with vendor recommendations and always made herself available for calls anytime we needed to talk things out. She really takes the time to get to know you as a couple and helps bring your vision to life! She allowed us to kick back and just enjoy our day and focus on getting married and she took care of the rest!

Mark V.

Married on 01/04/2020

Incredibly organized and helpful!

Jaclyn and her team are incredibly organized and helpful. She kept my wife and I worry-free for months leading up to the wedding and did the same day-of. When you get within one month of your wedding, you will realize there are too many details for you to possibly keep track of, and you'll be so glad you have her there to help. She's really thoughtful, provides lots of great ideas, knows most of the vendors in the Philadelphia area, and was able to get us discounts with many of them. She clearly does her job because she loves making wonderful weddings come to life. Can't recommend her enough!

Anne M.

Married on 10/19/2019

Great Advocate, Organizer & Support System

We cannot speak highly enough about Jaclyn and the Two Little Birds Planning team. From the start, Jaclyn kept us organized and on task so that we did not stress out in the final weeks before the wedding. She had great vendor recommendations and did a great job negotiating vendor contracts for us. As someone with a Type A personality, I have trouble letting go of control, but Jaclyn was always one step ahead of me and had things done before I could even worry about them. On the day of our wedding, Jaclyn and her two Assistants had everything under control and we did not have to think about a single detail other than enjoying our day. If anything went not to plan (although I seriously doubt that Jaclyn & her team would have let that happen), neither my husband nor I knew about it because they just took care of it. At the end of the night, we got to just go to our after-party while Jaclyn & her team finished cleaning up, packing up, and driving everything back to our apartment for us. We could not have asked for anything more!

Marta L.

Married on 10/09/2019

Best wedding planner ever

Jaclyn helped plan my wedding from start to finish! With my busy schedule she took care of all my vendor concerns and any detail required for my wedding to go smoothly and on budget! I felt like I was able to provide my feedback and she actually listened while offering alternatives and suggestions when I had concerns. She incredibly organized, personable, and I tell all my friends, WORTH EVERY PENNY! If you have any hesitation on getting a wedding planner or finding a good one.. GO with Jaclyn.. I'd hire her again in a heartbeat!

+ 14

photos

Emma I.

Married on 08/24/2019

Calm, Collected, and so Thorough! Amazing.

I don't know where to start with Jaclyn and her whole team (Amanda, Ray). They were incredibly thorough from our very first conversation all the way to days after the event ended. Amanda was keeping us on check in the months leading up to the wedding, always helping with things we let slip or needed the extra set of hands - and with the best attitude. And Jaclyn... she is a PRO. Seriously that woman works magic. On our wedding day, Jaclyn kept everything moving along so naturally without ever being pushy or appearing stressed. She was the picture of calm, collected, and fun! I can't recommend them enough.

Carole F.

Married on 06/29/2019

Carole Feuer

Jaclyn and her team were the best!! We hired her for the month of the wedding and Jaclyn was super organized following up with all the vendors. The day of the wedding she made it seamless for us as well as the guests tending to every little detail. Without her we could not have relaxed and enjoyed...with Jaclyn and her team the day and night was one of pure joy as my daughters most precious moments were ones of pure joy!

Alexandra

Married on 06/29/2019

The very best

Jaclyn and her team helped make our wedding day this summer seamless and stress free. They brought their A game, and we are eternally grateful. Jaclyn, your upbeat personality was a constant reminder to smile and enjoy everything about the day.

Alexandra

Married on 06/01/2019

Above and beyond!

Jaclyn was by our side for two years, and constantly went above and beyond! As a bride planning from out of state, it gave me such peace of mind knowing Jaclyn was always ten steps ahead and had everything under control. Her expertise and experience connected us with the best wedding vendors, and she guided us on how to make our day special to us. I was not as anxious as I was expecting to be in the weeks leading up to the wedding, and that is because I had Jaclyn to trust. Jaclyn's personal attention to detail and responsiveness made me feel like we were her only wedding, even though she was plenty busy! Our wedding wouldn't have been the same without Jaclyn, and we are so grateful for her and her team's central role in making our wedding, and the whole planning experience, the best for us. Thank you Jaclyn!

Caitlin A.

Married on 05/04/2019

Game changer

These ladies took all the stress out of our big day! The first time I cried while planning my wedding was after I booked Jaclyn and Amanda because I felt so relieved. Jaclyn did an amazing job of reassuring me that the day would be perfect throughout the entire process. There are so many things I would have forgotten if it weren't for TLB like having a second photographer, setting up the day before and even taking a last minute shipment of umbrellas for me because we were planning from out of town. They helped to fill out all the paper work that I didn't even know we needed and made sure our ducks were in a row. Amanda was awesome at finding a last minute Italian bakery to make the specialty desserts we decided to add to the spread last minute. I am so grateful for their help and would recommend them to anyone!

Patrick S.

Married on 04/05/2019

Thank you Jaclyn!

Jaclyn was a true professional from the first time we met her. She was always flexible, concise and knew exactly what we needed even when we didn't know.

Lynn

Married on 03/30/2019

Choose Two Little Birds Planning / Jaclyn if you want everything to go perfectly!

We reached out to Jaclyn and her company, Two Little Birds Planning, on the recommendation of a friend. We are so glad that we did! My husband and I both tend to be worriers, but we work a lot and were not living in the area. Jaclyn was so clearly on top of everything and was such a calming influence that we were able to really sit back and relax - even the week before the wedding wasn't stressful. When the day came, Jaclyn made sure everything went according to plan. We really cannot overstate how helpful she was.
Are you interested?
Send a message