32 Reviews
Recommended by 100% of couples
Quality of service

5 out of 5 rating

Average response time

5 out of 5 rating

Professionalism

5 out of 5 rating

Value

5 out of 5 rating

Flexibility

5 out of 5 rating
Awards
9 User photos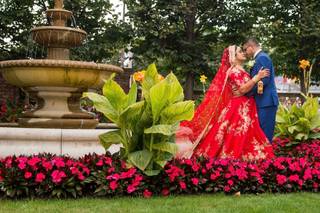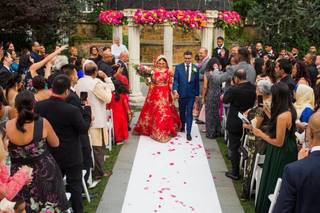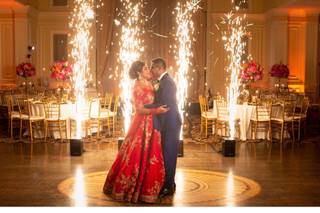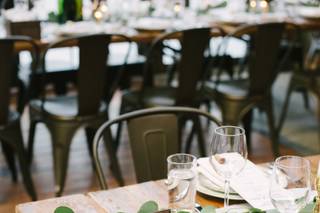 + 5

photos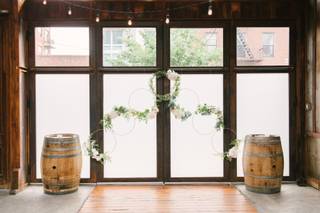 Kay A.

Married on 09/08/2019

Dream Team

Tanari Events have delivered a wedding that went beyond my expectations and dreams. Since I had gotten engaged, it was very important for me to find a wedding planner to help execute so many things that lead up to the big day. What was even more important was someone who could understand and respect the complexity of two cultures coming together so both of our families would be happy. Not only did that happen, but they did so with the THREE back to back events we had. Our guests asked us who we hired because they definitely noticed the amount of detail and work that went into planning the big day and we were very happy and proud to tell them about Tanari Events!

Our main planners, Riri and Meghan who are not only extremely professional but the sweetest and most genuine people you will meet. It never felt like I was planning a wedding, just me gushing about the vision and dreams I had for my wedding. I am a Bengali and my now husband is Guyanese. We have similar backgrounds but our cultures could not be more different. Riri and Meghan went out of their way to research and make not only us but our families comfortable. My father who is a very anxious (and angry) person by nature was my biggest worry from the beginning. I knew that as we closed in on the wedding, especially the big day itself, it wouldn't take much for my father to snap. However, as of by some miracle, Riri and Meghan tamed the beast and to this day my Dad never fails to mention how impressed he was and how beautifully they handled the wedding. I don't know what they had said to him or how they were able to calm him without me there, but he had the biggest smile on his face since they walked through my door that morning.

The level of commitment and attention that Tanari Events has shown was extraordinary. They picked up items, purchased ingredients from a grocery store to fulfill my signature cocktail drink dream (Harry Potter themed) when the venue said they wouldn't. One of the assistants, Erica, even had a pretty bad accident during my wedding but they never blinked, all the while making sure that Erica was taken to the hospital and gotten the care she needed. Who can you think of are that professional, prepared and can handle so many situations like a boss?!

My heart is full and I could not have done it without them, that is the honest truth. They have handled our wedding with such ease, grace and utmost respect, it makes me almost sad because I won't be able to relive those three perfect days again. Thank you Riri and Meghan!

Love,

Kay & Azhar

Nancy

Married on 05/18/2019

tanaRi is the BEST!

Riri and Jillian were the absolute best planners I could have asked for. After getting engaged, I met with one other planner and looked at a few venues on my own, not clear on guest count, budget or even vibe/ceremony style. I was overwhelmed and trying to navigate unknown territory. Enter Riri and Jillian. These two women provided me with so much advice, guidance and general support that I literally barely stressed during the planning process. Their vision and organization allowed everything to fall into place, assuring me every step of the way that everything would be fabulous, and it truly was. tanaRi events did everything from coming up with a beautiful vision, helping me find and choose vendors, coordinating with family, and tackling items that needed more coordination with grace. Above all, they were extremely organized and kept a constant eye on the overall time line, which is crucial. My wedding venue was perfect and each vendor went above and beyond my expectations. Halfway through the planning process, I engaged them to also plan a welcome party the Thursday prior fo 60 people which was a huge hit. I'm obviously partial, but my wedding was an absolute dream and I can say without a doubt that tanaRi events is the reason (along with, ya know, my husband haha). tanaRi held my hand every step of the way, with Riri literally holding my hand right before I walked down the aisle. I say with zero reservation that tanaRi is creative, professional, and worth every penny. I even joked with Jillian after the wedding that I wish I could take her with me into the rest of life too. 100% recommended.

Ellen

Married on 05/16/2019

Made the wedding planning process so easy!

My husband and I thoroughly enjoyed working with the Tanari team. They were beyond profressional and executed all aspects of the wedding day perfectly. We were able to sit back and enjoy our special day!

+ 2

photos

Are you interested?

Send a message

Neehan

Married on 11/10/2018

Could not have gotten through my day without them!

There are no words that can capture my gratitude to the planners at tanaRi events.

Meghan was my planner for my wedding and she is an incredible one! Throughout the wedding planning process, Meghan was attentive, smart, detailed-oriented and most importantly, kind. From the day we met, Meghan was understanding about the complexities of a mixed-culture wedding. She heard my concerns and continued to provide solutions and suggestions through the planning process.

While my contract with tanaRi was for month-of and day-of planning, Meghan continued to check-in regularly as we prepared for the big day. When it came time for walk-through's Meghan spent a full day with us finalizing details at the hotel, venue and after party locations (even though this was well beyond her scope). She helped us with a full itinerary and reviewed it with me prior to the wedding day.

On the day itself, Meghan arrived with her team punctually and ready to take on the day. My sisters even commented on her calming and soothing nature that helped with keeping me calm on a stressful day. All of the day's events went off without a hitch! Riri was also present at the wedding to oversee everything. Even at the close of the wedding they wrapped up all of the outstanding pieces, swept the full bridal suite and delivered all of our items to our hotel.

There were a lot of sensitivities in bringing our two cultures together, but Meghan and her team handled everything with utmost respect and professionalism. Would highly highly recommend them if you are considering hiring tanaRi events.

Rajeev

Married on 10/24/2015

I am really glad we choose tanaRi events for our wedding planning. Jillian took care of everything. She and her team were reachable at all hours and adjusted to our changing needs to make our wedding perfect. We did not have to worry about a thing on the day of the event and were able to relax and have a good time. There vendors were professional and competent in their fields. I would like to give a high praise to Jillian- she payed attention to detail and took care of the little things that made a difference. She is organized, cheerful and has a calming presence making her a great person to work with. Thanks.
If you are considering a wedding planner, I would recommend it. We were grateful we did and felt it was well worth the money.I highly recommend tanaRi!!!

Trupti

Married on 09/05/2015

Let me start by saying that tanaRi was the best money that I spent during the whole process of my wedding. To give you a little background, my husband and I are a bit older (in our 40s), very busy professionals in New York City and from different cultures (he's a nice white boy from Michigan and I'm the Indian-American girl whose parents immigrated to the US in the 60s). That said, we were really looking for someone who would not only take care of wedding planning for us, but also help us to put together a sophisticated wedding that would be age appropriate for us and also a wedding that would bring together elements of both east and west...and accommodate 500 people. This was a very tall order, and to add to the complication we were planning to get married in Harrisburg, PA (my hometown), where the amenities and services aren't quite what they are in New York or Philadelphia. tanaRi events absolutely rose to the challenge! I chose tanaRi events because of all the wedding planners I spoke to, Riri was the one who really understood what I was trying to accomplish. She and her team are supremely organized, but they are also very good listeners. Communication is paramount in this kind of business, and they really have that down. There were also many small problems that came up during the wedding planning process and they were responsive to all my emails and phone calls and had good ideas for problem-solving. Riri has connections to some of the best vendors in the business and made excellent recommendations in that department. Overall - the most important thing was that I felt absolutely NO stress on the day of my wedding, and a lot of that was because of having the tanaRi team on my side

Caroline

Married on 06/27/2015

When we were planning our wedding, we decided that we wanted to celebrate our respective Catholic and Hindu background all in one weekend here in NYC. Of course, we didn't know where to start....and then we met Riri. We can honestly say that Riri took our simple idea and turned it into an epic extravaganza that our friends and family are still talking about! Riri has access to some of the most creative minds and vendors in the area, all of whom are first-class people. She not only listened to our ideas, but thought of ways to enhance them, all while staying within our budget. Taking into account multiple locations, friends and family from different backgrounds, and a timeline which left very little room for error, tanaRi made our wedding weekend the best weekend of our lives. As a couple we're pretty big dreamers, and we can truly say that tanaRi events made our dream wedding come true! Thank you to Riri, Jillian and the tanaRi team for giving us the stars and the moon!

Caroline and Gau Junnarkar

I had the pleasure of working with Jillian from Tanari Events over the summer to plan a wedding at our venue. She was absolutely amazing.

We worked with her to plan her client's wedding of 170 guests that took place at Vista Sky Lounge and Ballroom. She is very detailed oriented and quick to respond to emails and telephone calls. The day of the wedding she worked with my staff to set up the room exactly how the client requested.

I would highly recommend her services to anyone looking for a perfect wedding day!

Thanks for being so great!

Rishi

Married on 05/24/2015

We couldn't have done our wedding without the thoughtful care of everyone at tanaRi. Everything was so well thought out and all their advice was perfect. Our wedding turned out fantastic and it's all because all the excellent work and coordination that they were doing behind the scenes. Hire them!

Aarti

Married on 04/28/2015

Riri, Meghan and the team at tanaRi were excellent and a great help with planning out wedding. We only had a few months to plan, since we decided on a date very late, but tanaRi was able to accommodate all our requests. From liaising with our aunt in India, to arranging for a tailor last minute to sow buttons on the groom's wedding outfit, our planners handled it all. Our guests could not believe what we had pulled off with such little time - everything was perfect, and just how we imagined! We highly recommend using tanaRi's services, especially for an Indian wedding. Thank you Riri, Meghan, and the rest of the team for all your invaluable help, and for making our special day such a whooping success :)

Aarti & Pratap Pandit

Very easy to work with. Stayed on the task. worked hard to get us to make our dead lines.

Hitha

Married on 10/18/2014

I found RiRi Patel through a piece she was mentioned in the NY Times on Hindu- Jewish weddings. To say RiRi is the best is an understatement. Not only was she an incredible event producer, she was organized, pleasant, the sweetest person ever, was privy to private moments and had to act as a therapist, and most importantly- put together a weekend I will never forget. I was never the girl/woman that spent nights pinning potential wedding ideas on Pintrest or thinking about my dress. I had no idea what I wanted other than an amazing party that wasn't cheesy. But I do work in TV, and event production is just an extension (or so I thought) of what I know how to do, so I figured- why not put this wedding together on my own? I quickly realized I couldn't when my small ceremony for 20 people became a 4 day Hindu-Jewish extravaganza. RiRi helped me find a venue for my Hindu ceremony, helped site check the Jewish ceremony, color coordinated everything from the Mandap to the Chuppah, worked with my on run of show, suggested places for where my husband could get his Indian outfit and most importantly, helped co- produce with my mother who was a ball of nerves. My only regret is that I can't have RiRI executive produce all aspects of my life. She was so amazing my tiger mother of a mom was impressed. If you are reading this and considering hiring other event producers, don't. Just make life easy for yourself and call RiRi STAT. She is truly a class act/ the best.

Diana

Married on 08/30/2014

The thought of our wedding brings wonderful memories. We had the most amazing time! In a huge part, it is thanks to Tanari Events! We worked with Meghan, who was our coordinator and became a dear friend throughout the process. She witnessed our laughs and tears, love and frustration, all the mixed emotions that come along with such a stressful task of planning a wedding. Yet Meghan made this process seem so smooth and easy. She was super supportive to us throughout all the months, before our big day. She's very creative, proactive, understanding, hard-working, detail-oriented, organized and most of all she is the nicest person on this planet. Meghan was our guardian and a mobilizing force. If it wasn't for her, we would have given up many times. On the day of our wedding, we were able to fully enjoy every moment, because we had the assurance that all the details and coordination of vendors, guests, photographers and videographers was patrolled so well by Meghan. Our guests were in awe, because Meghan provided guidance to everyone. She is one person, but her presence was everywhere during the day, making sure things are happening in the right order. Wherever you turned your head, Meghan was there, with a huge smile, but determined to see that everything goes well and according to the plan. Again, I cannot think of one thing that went wrong. We had smiles on our faces from the morning until the night, and we didn't have to worry about a thing. THANK YOU, Meghan!!! You are a superstar! And we really appreciate your dedication and professionalism. It is thanks to you, that we can smile at every memory we have from our wedding day :-)

tanaRi events was amazing to work with. We had quite an elaborate wedding -- 2 ceremonies, a horse + many other elements that were complicated to coordinate! Our wedding was also destination. tanaRi was extremely organized, detail oriented and professional when it came to dealing with our vendors. My fiance and I would have been so lost without the tanaRi team! I am still so impressed with the amount of effort and enthusiasm the girls had at each and every meeting. They took a lot of the stress off of our plates and really let us enjoy the moment.

Most importantly, the day of our wedding went off without a hitch, and I completely owe that to tanaRi. I am so grateful for their help. I highly recommend the team! They are the best!!

Andrea

Married on 06/08/2014

TanaRi events provided my day of wedding coordinator for my wedding. I cannot imagine not having one after seeing everything they did for my wedding. I would have gone crazy without them! They made my day go flawlessly and I cannot thank them enough for it. They paid such attention to detail and made the day go flawlessly. They thought of things I wouldn't have thought of to make my day extra special!!

tanaRi events's reply:

Dear Andrea,

Thank you so much for the kind words. We loved working with you! Sending you both best wishes.

Warm regards,
tanaRi events team

TanaRi events was incredible. We purchased their partial planning/day-of coordination package (I forget what exactly it was called) for our fusion Indian wedding which took place outside on an apple orchard in CA. TanaRi Events did everything they said they would do and much, much more. They were very patient with us throughout the entire planning process, always keeping us on course with the utmost politeness and attention to detail. They did an incredible amount of research on our behalf, stayed within budget, and got us the best vendors, even continuing to look more if their first suggestions didn't work out for some reason. They completely understood the "look" we were going for (although it wasn't at all traditional Indian and was much more shabby-chic outdoor hippie than Southeast Asian) and never once tried to impose their taste on anything we planned, simply taking what we said and delivering options that matched what we were looking for. On that note, while we did have a lot of non-Indian influences in our wedding, we were ultimately still married by a Punditji in a traditional(ish) Indian Ceremony, and Riri's vast knowledge of all Indian traditions/requirements/etc. was invaluable for both of us (even though my husband is Indian!). Her ability to speak Hindi was also a great help when it came not only to working with our Indian vendors, but also in talking with our families/wedding guests. Finally, and perhaps most importantly of all when it comes to wedding planning, the dynamic duo that is Riri and Meghan was completely invaluable when it came to handling/addressing our respective familial cultures and expectations, occasionally stepping in to help where needed by helping to translate expectations/confusions, but also always knowing when to stay out. In short, we couldn't recommend them highly enough!

tanaRi events's reply:

Dear Adrienne & Gaurav,

Thank you so much for the kind words, we really appreciate it. We loved working with you & being part of your wedding day! Sending you both best wishes.

Sweetest regards,
tanaRi events team

Riri was an absolute pleasure to work with in the lead-up to our wedding. We are so grateful for all her efforts in helping to make our wedding and reception even better than we could have imagined!

She and her team went well beyond their role of coordinating the wedding on the day of. We started to work with Riri more than two months before our wedding. She walked us through each and every aspect of the wedding to make sure we considered all the necessary logistics, gave us tips, and answered endless questions we asked along the way. As my husband and I largely planned the wedding ourselves, Riri's efforts helped to relieve us from a huge amount of work and stress the last few months before the wedding. She became our go-to wedding advisor, and was more than happy to do what she could to help us in every way. Riri always put our needs first in delivering expert guidance and support. She also did a terrific job in communicating and coordinating with our vendors on key day-of logistics and decision points, so that we didn't have to.

On the day of the wedding Riri and her team, Megan and Nicole, were just as amazing. They coordinated just about every detail to a T, did a terrific job managing all of our vendors and handling difficult issues (including difficult vendors!) that came up so that my husband and I, as well as our families and friends did not find out about or have to worry about anything! They also helped my husband and I to stay calm and relaxed on the day of, which went such a long way towards letting us enjoy the day and have fun! Many of our guest described the day as "flawless" or even the "best wedding/reception" they ever attended. We could not have achieved that without Riri and her team!

In short, if you are looking for a wedding planner/coordinator who is responsive, detail-oriented and well organized, creative, professional, generous and caring, look no further and choose Riri!

Latha

Married on 06/15/2013

I hope I have lots of room on this... because I'll need it!
We found Riri and TanaRi Events in the winter before our June 2013 wedding. We were a long distance couple in DC and Dallas, our families in Connecticut and Texas, with the wedding venue located in NY. So... already a bit all over the place to start! We needed help.

I wish I could take credit for discovering Riri and her staff, but the credit goes to my then fiancé. I consider the day he sent me the link to her website completely blessed.

Where do I start? Riri herself is an absolute joy, pleasure, and inspiration to work with. She is, at baseline, just an extremely good, honest, and empathetic person, who has a true refined talent for eliciting beauty and quality from any part of one's event. Not only that, she is realistic, mindful of price ranges and budgets, and has a fantastic network of remarkably talented contacts that all come together to make your day truly unforgettable. (Even though this review is way overdue, it allows me to share that four months later, I am STILL getting 'that was the best wedding ever!' e-mails :-) )

From helping us to construct our 5 day event (yes, an Indian wedding!), to helping us choose our invitation & programs vendors, to coordinating and facilitating our decor conversations, finding our baker, coordinating with our caterer, going above and beyond and helping with our Sangeet-- when she did not even have to-, to the day- of amazing execution, to helping to arrange the after party that has also been labeled 'best after party ever!' by others.... Riri, Jillian, and her staff continuously went above and beyond at every turn. I cannot-- absolutely cannot- imagine how any of it would have even happened without Riri.

I am just so grateful that we found her and she was able to help us translate the endless moving parts into an event that was enjoyable for everyone. Thank you SO much, Riri & Tanari-- we can't express it enough!
--Latha & Vikash

tanaRi events's reply:

Dear Latha,

Thank you so much for the kind words. We loved working with you & Vikash! Wish you both are doing well. Sending you both best wishes.

Sweetest regards,
tanaRi events team

Shivali

Married on 05/25/2013

I worked with Meghan Day as my wedding planner from TanariEvents and I can only say that the whole experience was completely seamless. From the minute I contacted them, Meghan made herself readily available to me from beginning to end.

I did not know much about how to plan a wedding and we only had 5 months in which to do it. Meghan had contacts for everything and helped me make decisions on things I never would have thought to consider.

All I can say is that if you don't want any surprises on the big day and want someone who will be there until that last piece of cake has been eaten, go with TanariEvents and go with Meghan! She is incredibly professional, kind and helpful and will make the whole experince as stressLESS as possible.

Kinjal

Married on 01/20/2013

Riri and the the staff of Tanari put together an amazing 3RD birthday for our daughter. The theme was Hello Kitty and the planning was excellent. The attention to detail really made the whole event truly memorable and everyone had a great time. We would highly recommend Tanari for any event.

Remya

Married on 01/12/2013

For our wedding, Riri and her staff member, Jillian were truly God sent. Our wedding planning was on a highly accelerated schedule with just 3 months to plan from start to finish. And to add to that, we were in two cities, Chicago and New York, planning a New York City wedding. Jacob and I started our planning and few weeks into it,found ourselves overwhelmed. In came Riri and Jillian, and took off so much burden off our shoulders that we enjoyed the process.

The key qualities we would attribute to Riri & Jillian would be - Flexibility, Responsiveness, Resourcefulness and a pleasant smile on their faces for any task - big or small. In-spite of a busy schedule, Riri was available to answer any questions and Jillian was completely dedicated to helping us through every step of the way.

I was truly impressed by Jillian's enthusiasm and willingness to go the extra mile, considering she did not have much experience with wedding planning. While Jacob and I picked out the church and event location, Riri and Jillian were invaluable in pulling together all the details.

After all the hard work, the day-of-coordination provided by Riri and Jillian was just excellent. From managing the timeline, to providing me with energy bars, Riri was on top of everything that Jacob and I could relax and enjoy our wedding day without worrying about anything.

Jacob and I are truly thankful for the assistance provided by tanaRi team and for working with us on a limited timeline and budget to put together a fabulous and memorable event for everyone who attended our wedding.


Racheal

Married on 11/16/2012

Riri and her team at TanaRi Events are absolutely phenomenal! Riri is very friendly, genuine, organized, attentive, and full of excellent, creative ideas tailored to your personal tastes. She invests a lot of time in getting to know the bride, groom, their families, and the bridal party - and is a valuable resource to everyone involved in your wedding.

Our wedding events spanned 5 days with 450 attendees in San Francisco and Sacramento – effectively across the country for TanaRi Events to manage – and yet, Riri and her team did an outstanding job in researching multiple local vendors, mediating our interactions with each vendor and providing invaluable guidance regarding cost vs. quality decisions.

During the planning process, Riri kept us on track with her detailed checklists, timelines, and weekly follow-ups. My husband and I were both very particular about different aspects of the ceremony and reception, and Riri not only enabled us to bring our particular ideas to life but was instrumental in managing our bandwidth and stress levels leading up to the big day.

As the scope of our wedding arrangements grew, Riri had the foresight to bring on an experienced colleague in Meghan as our Day-of coordinator, who also assisted with vendor contracts, timeline planning between events, and ensuring our vendors delivered on schedule and to a high quality standard. Both Riri and Meghan were excellent at anticipating hurdles and quickly finding solutions before it got on our radar. They both were a positive source of energy and support throughout what could have been the most stressful 5 days of our lives, but they managed all the events seamlessly. A year later, our friends and family still compliment us on how well orchestrated our wedding was.

We highly recommend TanaRi Events to anyone, whether you have a very specific idea or have no clue where to begin – Riri and her team are a tremendous asset!


Reena

Married on 11/02/2012

Riri and the team of TanaRi Events were hired to help with day-of coordination for Pratham USA's Tri-State Gala at the Plaza Hotel. Riri and her team went above and beyond day-of coordination to help secure gorgeous decor, manage our volunteers, and give their expert advice. The team was patient and professional and a delight to work with! With their guidance, the event ran smoothly and was one of our most successful fundraisers to date! Feedback we have received from guests was that this was one of the best galas the non-profit had put on. TanaRi Event's expertise and hard work proved to be a huge asset in the success of the event!

Sonal

Married on 09/08/2012

Use Riri's services for your wedding. My husband and I run a law firm. We deal with many vendors and contractors in every variety of profession. Riri is by far the most professional person we've ever dealt with--either in our business or personal lives. Riri is down to earth, never pushy, and presents the options that make sense to you for your budget and your taste. It's clear that she's not part of the wedding industry racket--she's always on your side. One of our biggest fears was getting conned by that racket. Riri is all about her clients, not about trying to please vendors. Riri is truly in the business because she loves delivering great client service. She's very flexible, and understands the need to be flexible with professionals who have busy schedules. During the height of stress, Riri was there for us. She went above and beyond to communicate with vendors who we were having trouble with.

Riri insisted on learning from the beginning who was who in each family and what role each individual would play. She took down each person's contact info, and it was great that she knew who to call for what. This is just one example of her attention to detail that took the stress off of us.

Riri is not just an Indian wedding coordinator--she understood my husband's middle-America Irish Catholic traditions, and she helped us weave together a flawless wedding that combined our traditions both aesthetically and emotionally.

During the reception, Riri and her staff actually designed the venue, putting the flowers where they were to go, and laying out the lights and table cloths. As you'll see from the pictures, it was stunningly beautiful. She transformed a modern space (Scandinavia House) into a warm pinks and oranges. Minimalism and hindu traditions perfectly married. She also set out the balcony perfectly, hanging the lights herself. She also took them down herself when the storm hit.
Riri was our best wedding decision by far. I miss her!

N &

Married on 08/25/2012

My husband and I were married in August 2012 and a couple months prior to our event we were going back and forth on whether we should hire a day-of wedding coordinator/planner. Finally we started doing some research into vendors and came across RiRi and tanaRi events . We are so happy we decided to move forward with RiRi and her team as they ensured a flawless execution of our wedding and reception itineraries. Everything was on time (which was one of the most important logistical aspects to us), everyone was where they needed, to be when they needed to be, and their attention to detail is remarkable-- and we could not have asked for a better team to work with. They also offer full event planning packages which we would have considered if we decided to use a planner earlier on. Highly recommend RiRi and her team!
Are you interested?
Send a message