18 Reviews
Recommended by 100% of couples
Quality of service

5 out of 5 rating

Average response time

5 out of 5 rating

Professionalism

5 out of 5 rating

Value

5 out of 5 rating

Flexibility

5 out of 5 rating
Awards
14 User photos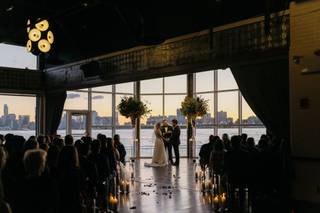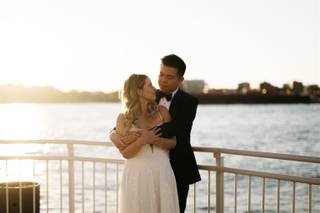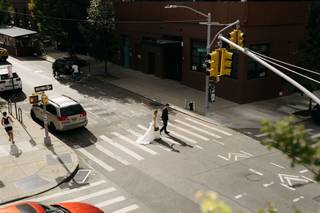 + 10

photos
Aliza C.

Married on 03/05/2022

Jeff is the Best!!!

Jeff Stillwell truly helped us turn our wedding dreams into a reality. He came into our wedding planning process to help us coordinate our vendors and create the perfect timeline for our wedding day. He also has an amazing eye for how the room should look and worked with our florist to ensure the room was designed in a classy, elegant, and beautiful way. I can honestly say our wedding day was perfect, and that was a big part because of Jeff. He motivated the vendors to be their best and kept the day running smoothly and on time.

Not only is Jeff an A+ planner, he is one of the nicest guys in the world! He was always there to check in on my husband and I, and we built a true friendship with him. We are so lucky that he came into our lives and we look forward to continuing our relationship for years to come! It was an honor to work with you, Jeff. Thanks for being there to ensure our wedding day was the best day of our lives.

Caitlin G.

Married on 10/01/2021

Couldn't have survived without Jeff!

I highly recommend Jeff Stillwell for a wedding coordinator. I hired him sort of last minute, about 2 months before my wedding, when I started realizing the multitude of decisions to be made & details to organize leading up to the wedding. Jeff thinks of all the small things that you wouldn't even think of! He cares about the details. He is calm and reliable, his years of experience speak volumes. He communicated effortlessly with our venue. He talked to vendors for me when I was too busy and expressed concerns for me. He helped me make decisions about what was important when trying to stick with my budget. He called in a favor with a vendor when I decided to add a string quartet 2 weeks before my wedding. He is well connected and knows lots of people in the industry! Even after the wedding I would hear from family members & bridal party members little things he did throughout the day!! He was flexible and able to help us easily manage our wedding day timeline when certain aspects took longer than expected. Most importantly, he felt like a friend to me on my wedding day! When I got upset about something he calmed me down. He helped me navigate all the awkward family dynamics. He bustled my dress, brought me food, helped me figure out how to wear my veil!! My family loved him. I can't say enough good things!!

Jodi L.

Married on 02/09/2020

He was so professional and kind. I didn't have to do anything!

If you are looking for an amazing wedding planner, look no further! Jeff is the most amazing event planner in NYC! I was so nervous about my wedding and he made me feel like I was a princess and helped me with every single detail. So many things I would have never thought of! I would have never been able to do it without him. I am so grateful. I was an amazing night. Don't think twice........ if you want your dreams come true, call Jeff Stillwell

Are you interested?

Send a message

Jennifer B.

Married on 08/03/2019

Master of the complex farm wedding!

I'm not even sure where to begin thanking Jeffery and his team (Sylvia) for the amazing work that they did for my husband and I for our wedding at my parents country home this summer. There were so many moving parts and details which they absolutely nailed. It was just amazing, he's and absolute maestro!
My husband and I have had the privilege for working for one of NYC's premier catering companies for years, and that is where we met Jeff. Since his departure with the company he has been shining creating some of the most remarkable and memorable events for others, when I was ready to plan my own I couldn't think of anyone else who would help make my special day as perfect as he did. I'm so thankful that I called him because there was no way I could have pulled it off without him.
His vision, attention to detail, ability to have all the vendors work together is like nothing I've ever seen. For example, we originally were planning to have a buffet outside, when all the guest were seated it started pouring. Jeff and his team with the help of the caterers seamlessly pulled together a family style service while speeches were commencing. Most of the guest didn't even know that 1. It rained or 2. It was supposed to be a buffet and not family style. Once dinner was over it was clear skies and the party continued! I like to think Jeff planned that as well!
Jeff is assertive and makes sure that your vision is brought out to its fullest capacity. He makes sure all of the details are taken care of and just when you think that its stressful and there's too much weight on your shoulders he quickly assures you and helps calm you and works hard at taking away tasks which may burden you. I'm beyond thankful for having him perfect my wedding and blessed to call him a friend!


Maria

Married on 07/27/2019

Every bride needs Jeff on their team!

I am the mother of the bride. We hired Jeff about 3 months prior to the wedding when we started to become overwhelmed by all the details. Our venue and all of our vendors had already been selected by us. We thought we just needed help for the day of and for creating a time line. Well, Jeff not only did that for us, he went well over and beyond our expectations on so many other things. He went with us to meet with the florist to discuss the centerpieces, he was there when we had the big meeting with the venue to discuss the menu, linens, floor plan, etc., he went with my daughter TWICE to her dress fitting and offered advice when she was concerned about the bustle, he recommended an excellent vendor to finish the addressing of the invitations. He made the most excellent suggestion of doing a vinyl dance floor to really add the extra touch and pizazz to the room and then found us the most cost effective vendor and made all the arrangements to have it done. At first we were reluctant to spend the extra money for the vinyl dance floor but in the end we were so happy we listened to Jeff's suggestion. Jeff knows his wedding stuff having been in the wedding business for most of the career. His immense knowledge, expertise and attention to detail were priceless. We felt that the cost of his services was definitely great value and money well spent. I honestly don't think the wedding would've been as spectacular as it was without his assistance! In addition to all this, Jeff is such a kind, generous, thoughtful, funny and genuinely warm person. I adored him after our first phone conversation and now that the wedding is over, he has become a friend. His assistant Sylvia is a doll and was an immense help on the wedding day. She scouted out the perfect first look location in the hotel for us and was constantly buzzing around making sure no details were overlooked. I would HIGHLY recommend Jeff Stillwell to any bride whether you think you need him or not....believe me, you need him!

Jonathan P.

Married on 10/06/2018

Do we need an event planner? YES and Jeff Stillwell is one of the best!

We had been planning the venue and catering and other elements of the wedding on our own but then within a month of the ceremony we started to notice things getting tougher to keep organized. Then we finally decided to contact Jeff and his team. From the get-go he delivered a polished service with all of the attention and experience one would expect. But what really pushed the experience above and beyond was his swift and calming influence during emotionally fraught times. With weeks to go the DJ equipment fell through - Jeff jumped into action and had a solution in place within less than 12 hours. The fact that Jeff has produced so many events meant he knew well ahead of time what problems could lie in wait - and he effortlessly dealt with them as they arose. Leading up to the event he was a trusted advisor and a calming sooth sayer. Then on the day of the event he was an absolute star - taking on the duties of organizing the vendors, interfacing with the venue, orchestrating large family photos and making sure everyone had a fantastic time. We would highly recommend Stillwell Events for anyone who wants their wedding day to go off with aplomb and without a hitch!

Ali A.

Married on 09/16/2018

Jeff was god sent! His professionalism, work ethic, sense of style and simply great taste make him the statesmen of event planners

But what really sets Jeff a part is his heart of gold, kindness, thoughtfulnesss and consideration. Of course he also has a rich diverse arrray of vendors.

Caroline

Married on 08/25/2018

There are no words that can possibly describe how amazing it was to have Jeff by my side for our daughter's wedding. She and I will forever remember how stress free our last mont of planning was and how amazing the night was ! We felt like guests in the sense that other than to enjoy our guests and celebrate we had no worries and no responsibilities. Jeff is organized, knowledgable, has great taste and enormous experience. If you want someone to guide you throughout the process or just to calm you and get you through the last month....He's your guy!

Jeff was wonderful.... he has a great eye for detail, knows the ins and outs of the wedding business, and always goes out of his way to make the day special and unique. from picking the venue, to planning the endless details, to running the event on the day of .... you know you are in good hands. with jeff you feel that making your wedding day perfect is his one and only goal. you know that he really cares.... and he is a pleasure to work with !

Michelle

Married on 08/18/2018

High quality, flexible, detail-oriented, great heart

This coming from a very picky bride with a background in events and very high standards, you want Jeff by your side leading up to your big day. He has a wide array of trustworthy vendors he's worked with for years that you can tap into, he has experience on the service side of things plus the event side, and he will fight for your vision every step of the way. His team of assistants help make sure no detail is forgotten and his reputation in the industry means he can pull some strings for you here and there, whether its a friends and family discount or a favor. I used Stillwell Events for my wedding and couldnt have been happier!

Hennessy

Married on 05/12/2018

Just beginning to write this review about Jeff makes me emotional.
I had the kind of wedding where everything that could've gone wrong did- in every single aspect of the day and planning (venue change 2 months out to start) and Jeff was the single constant that kept the day together and made it happen.
Jeff answered all of my million emails within 2-5 minutes and at all hours of the day and night. He went above and beyond to help us with things completely outside of his job description including occasional couples counseling without making either of us feel less important or not heard.
He learned us on such a level that he began to read my mind in meetings and helped me evolve my thoughts and visions while remaining totally honest and helping me find the best value. We became a thruple (3 person couple?) with him and our immediate comfort level was established and set by him on day 1 of meeting
On the day of the wedding we began running 40 minutes behind and I had no idea until the next day because nothing suffered. His experience in the industry was commented on by every guest I spoke to after the day since he remained cool calm collected yet firm and ran the show
Then there is his assistant Sylvia. She is beyond words amazing! If Jeff is ever out of budget for a bride and Sylvia can run the wedding through Stillwell events you will not be disappointed and will immediately fall in love with her
Jeff had created a one of a kind brand with Stillwell events and always brings a smile, beautiful energy and a great attitude to every day you get to work with him. It's no question for any future events that we will be praying he isnt already booked!
If I could give 10 starts it wouldn't be enough
Jeff was the IT factor for our day and there is no thank you that is big loud or good enough for the difference he made. I enjoyed every second without a care in the world leaving the best day of my life in his extremely capable hands.
THANK YOU JEFF! Love H & F 5/12

Leslie

Married on 04/28/2018

We had such a wonderful experience with Jeff. He made the planning of the wedding so easy. He had great ideas, was very organized and knew exactly what we wanted. The day of the wedding we couldn't ask for someone more dedicated to helping to make sure our wedding went off without any issues. He was there every step of the way and we highly recommend that you use Jeff to plan and work with you on your wedding.

Rafaela A.

Married on 10/15/2017

Wonderful experience

Went above and beyond to make our day perfect

Robert

Married on 10/08/2017

I confess that I was originally against the idea of hiring a wedding planner, thinking it a waste of money -- and that we could handle everything by ourselves. My bride-to-be insisted and, after much research, and having been given a superb recommendation for Jeff Stillwell, we asked him to help us. It proved to be the best decision we made in connection with our wedding. From the very outset, Jeff was with us each and every step of the way. I mean physically: he was actually there in person! We sat down together and talked through the exact needs for a successful wedding and subsequent fête, and it turned out there were myriad matters we hadn't even thought of. He assisted us with our invitations, our flowers, our choice of menu, our choice of photographer, our DJ, the layout of the venues for the ceremony and dinner&dance, gratuities and countless other things. Needless to relate, we would never had had the time or energy to address all of these tasks, and certainly not with the quiet expertise exhibited by Jeff. The man never got rattled, no matter the madness taking place all around us! He had a timeline drawn up far in advance of the day, and as it was updated he provided us with the new versions. Most importantly, when, as expected, things weren't going exactly according to the plan on the day, he calmly made adjustments of which we weren't even aware, and got things back on track, running smoothly. What you want is a person who will assist in the planning and then transform your hopes and wishes into reality with a minimum of fuss. Jeff was that person for us. The perfect general under fire. What's more, on the evening, while directing the entire operation, he made himself perfectly invisible. In the weeks prior to the wedding Jeff was always available in one way or another, and never troubled by our many emails and calls. Absolutely unflappable. We made the decision early on to place our complete confidence in him, and he made good on all of his promises.

+ 7

photos

Howard A.

Married on 07/15/2017

From the moment Jeff entered our lives, a wedding fantasy was brought to fruition. It's not often you hear the parents of the bride saying they'd love a do over just to have the entire experience again without changing a thing. Everything went as planned and the wedding was spectacular. Jeff exceeded all our expectations, his knowledge and exquisite taste helped plan and execute the perfect New York wedding!

Caroline

Married on 06/24/2017

Outstanding planner! Couldn't have done it without him-came to dress fittings, menu choosing, flower appointments etc. And amazing on the big day in keeping things on time and organized!

Alexandria S.

Married on 09/24/2016

Great Gatsby Dreams Come True

Jeff made every moment of our planning process memorable and enjoyable. I truly miss our correspondence and collaboration, but will forever cherish the amazing final product! Jeff took my vision (and all of its intricate details) and made it into our dream wedding. Our party was on the larger side, but Jeff was eager to take it on and far exceeded any expectation we had. From our church reception to our post-celebration brunch, he was involved in every step of the way. Our greatest memories are courtesy of Jeff, and for that, we are forever thankful.

Mireille

Married on 09/12/2015

There are no words to describe your incredible taste, your wonderful design style, and your natural ability in helping me plan Lana and Robert's perfect wedding at the Rainbow Room. Jeff, you took the chore out of making decisions, and the choices were all the right ones: the menu choices, your suggestions with the chuppah and the flower arrangements, your help with the favors, and then you surprising me at the tasting with not one, but two perfect linen choices! It wouldn't have been the same party without your guidance, your interest, your love, your support, your caring and your incredible talent! Thank you, Thank you, Thank you!"
Mireille .

Are you interested?
Send a message