37 Reviews
Recommended by 98% of couples
Quality of service

4.9 out of 5 rating

Average response time

4.9 out of 5 rating

Professionalism

4.9 out of 5 rating

Value

4.8 out of 5 rating

Flexibility

4.9 out of 5 rating
17 User photos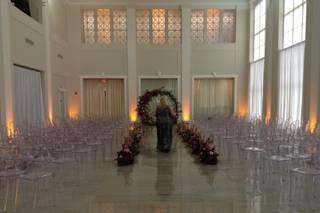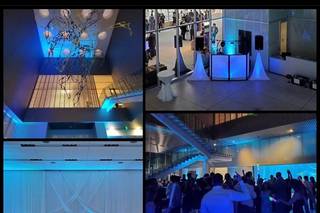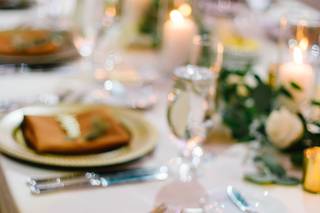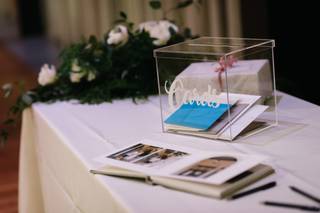 + 13

photos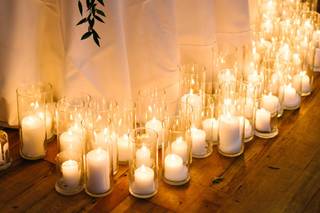 Lindsey H.

Married on 01/22/2022

Thank you Alexa!

Cannot recommend Piper Marie Events enough!

We hired Piper Marie Events for the month of/ day of coordinating. The second I connected with Alexa she took over the planning process; from contacting vendors, finalizing details, and helping us finalize payments. Being in the wedding industry, I was nervous I would feel like I was still working and worrying about all the final details going smoothly. Thanks to Alexa, as soon as we arrived for rehearsal I finally felt like the bride and could just relax and enjoy the weekend. She quickly learned our personalities and immediately knew how we would want things done. (highly recommend hiring a wedding planner that is also a mind reader like Alexa!) Day of the wedding, once again I was not worried at all. Everything was set-up flawlessly and came together better than I could have ever imagined.

Never thought a type-A bride, that works in events, could have such a smooth wedding without any hiccups! Thank you Alexa, we are forever grateful for you and your team!!

Ashley

Married on 04/09/2021

Worth every penny! Alexa is the best!

I don't know where to begin with this review other than you will regret not hiring Alexa for your wedding! Alexa was extremely organized, detailed, knowledgable, and so easy to connect with. I hired her back in 2018 for my April 2020 wedding. Unfortunately, with the pandemic we had to postpone until April 2021. Alexa made a stressful situation (for everyone) so easy. I had to postpone my wedding twice and she felt like a partner throughout the process.

I hired her as a day of coordinator and my only regret would be not hiring her for more. We connected about a month before the wedding to go over wedding details. There were so many little things that Alexa brought up that I would've forgotten. She also provided a lot of guidance on things such as how to have the wedding party walk out in the ceremony, when we should do toasts, if the boys should arrive to the ceremony from the hotel first or last, etc. On the wedding day I didn't have to worry about one thing. I did a lot of bring my own decorations and I showed her some inspo pictures and she ran with setting it up and it came out great! She also created a very detailed timeline that I didn't have a single question from the wedding party & parents about what was going on. Everything was so clear and allowed everyone to really just enjoy the day.

Not only that, but grandmother was supposed to take home my wedding gifts and she had so much fun she left and forgot to grab them :) Alexa ended up grabbing them all for me and I was able to pick them up from her the next day which I was so so thankful for!

You will not regret hiring Alexa! I am so glad I did she was truly the best!

Molly V.

Married on 07/01/2020

Alexa= the best!

Piper Marie Events was truly a pleasure to work with! Alexa's attention to detail, prompt responses and wealth of knowledge were worth every penny. Her whole team was amazing and our wedding went on without a hitch. Our day was truly stress free because Alexa and her team had everything under control. Thank you for all of your dedication and work on our perfect day!

Are you interested?

Send a message

A K

Married on 04/01/2020

Thank you!

First, you will never regret hiring Alexa. I can't tell you how much I enjoyed the wedding planning process because of her (and I was never a wedding person and I had not envisioned my big day since I was a child. . . so I had a lot to figure out).
Second, my wedding day was PERFECT... because of Alexa. I am sure that there were issues, but I never knew it. Alexa handled everything quickly and with a smile on her face. The only thing I did all day was spend time with my family and my girls. I can't express the relief I had knowing that Alexa and team were handling everything. My mother and I were able to enjoy our time together and not even think about what was happening with all our vendors. This is time together that I will cherish always and never forget.
Lastly, thank you, Alexa, for making my day better than I could have ever imagined. You are a gem.

Sabrina L.

Married on 02/22/2020

Piper Marie Events is a MUST

Piper Marie Events made my wedding preparation and wedding day experience a dream! The weeks before my wedding people kept asking me if I was stressed and I was able to honestly say I wasn't stress at all. Alexa and her team were so organize and thorough that leading up to the big day I never had a doubt that all of my vendors were well informed, knowing the exact timeline and additional information they needed to execute their job.
We had a large wedding party of 10 bridesmaids and 10 groomsmen. Our wedding rehearsal was ran so efficiently our wedding party was shocked and thoroughly impressed by how PME managed it.
My actual wedding day went perfectly thanks to the PME team. There was never a time I was contacted or asked any questions the day of my wedding. I was completely stress-free. I was able to be 100% present and enjoy every minute of the day.
I cannot recommend PME enough! Their attention to detail, patience, knowledge, clear and constant communication, professionalism and organization made my special day go seamlessly and the entire wedding experience wonderful.

Kristina

Married on 02/15/2020

Stress free wedding thanks to PME!

Alexa and her team at Piper Marie Events were absolutely amazing every step of the way in our planning process. Alexa was always quick to respond to my many emails asking questions and looking for vendor recommendations. I can honestly say my wedding was absolutely perfect, and that is because of Alexa and her amazing attention to detail. I was completely stress free the whole weekend and was actually able to enjoy the night without worry knowing Alexa was taking care of everything! I would highly recommend Piper Marie Events to anyone who is looking for an amazing planner who will guarantee a perfect day! Thank you again to Alexa and your team!

Celeste

Married on 11/09/2019

Best wedding planner ever

Alexa was nothing short of AMAZING! she was always very quick to respond to emails, always reminded me of small details that were needed, and had software where we were able to see a full room layout! She made sure our day went perfect, the decor was beautiful, the timeline was flawless, and overall she just made sure our day was PERFECT and everything we want!! My husband and I cannot thank her enough for all of her help, and truly capturing the image we had for our big day, we will truly remember it forever.

Ashley

Married on 11/01/2019

Great to work with!

Alexa was the best! She is so organized and did an amazing job keeping everything on track for the big day. Above and beyond in my opinion for day of coordination. She was always available beforehand and helps SO much with the reliever and collection of personal items for the wedding. I really can't thank her enough! Alexa and her team are the ones you want running your show!!

+ 2

photos

Audra R.

Married on 09/28/2019

You will not regret hiring PME!

I'm not even sure I can put into words how amazing Alexa was! She was our day-of coordinator and made our day SO easy. I can't even imagine how it would have gone without her. Throughout our year and a half of wedding planning, Alexa would check in on us, see if there was anything she could help with, and answer any questions we had. She recommended several of our vendors to us (who were all amazing).
About a month out, we met her for the first time and reviewed all of our wedding details and timeline. She was extremely organized and used google docs to share documents, questionnaires and lists with us. This made everything basically foolproof and so easy to plan. She coordinated and communicated with all of our vendors during that month to make sure they knew when to arrive on the day of, along with any other necessary details. This alleviated a lot of potential stress for us in that final month.
The Thursday before our Saturday wedding, she sent an email to our entire wedding party and our parents with her contact information and a detailed timeline for the weekend. Our wedding party LOVED this. Many of them have been in several weddings before and had never seen this done. It was a wonderful touch.
On the day of the wedding, Alexa and Aly made sure everything ran smoothly. To be honest, I didn't see them much because they were hard at work in the background making sure everything was perfect! Alexa took initiative on some decoration ideas that I hadn't even thought of and everything turned out so wonderful because of them.
Hiring Piper Marie Events was easily one of the best decisions I made when it came to my wedding (other than my groom!). Thank you so much, Alexa!

Melissa

Married on 07/27/2019

Alexa is amazing!

Hiring Piper Marie Events as our day-of coordinator was easily some of the best money I spent for our wedding. I worked with Alexa leading up to the event and the on the day of both she and Aly were on-site to assist. I literally had zero stress on the big day knowing they were running the show. Leading up to the wedding, Alexa was always responsive and provided excellent vendor recommendations. A few months before the wedding, she sent us her blank Final Details worksheet which helped me stay on track with what needed to be figured out as we got closer to the wedding day. From the time we had our final details call ( a few weeks before the wedding) to the wedding, Alexa basically took control of everything related to confirming and finalizing day-of logistics with all of our vendors. There is no way our day would have been as perfect (and stress free) without Alexa and Aly.

Melanie

Married on 04/06/2019

I would hire Piper Marie again in a heartbeat! Love them!!

I can't say enough about this amazing company. Piper Marie Events is top notch. They helped us plan my daughter's wedding from the beginning to the end and guided us in the right direction all throughout the process. Leading up to the big day they calmed our nerves and virtually held our hands. When the big day arrived they managed every detail and kept our vision alive. I want to give a huge thank you to Alexa, Aly and Santanna for being the best of the best. I have told everyone that it was the best money I have ever spent.

Monica

Married on 03/30/2019

Alexa is a magician!

Where do I start? I had absolutely no idea what I was doing and Alexa was there every step of the way to calm my nerves. Every issue that was throw our way Alexa had a fix every time!
The biggest issue for me was that my venue was asking for us to pay for pipe and draping to separate the room for cocktail hour/reception and I was getting frustrated for what I thought was an unecessary wedding cost. Alexa saved the day by working with the venue to coordinate using another space in the building for cocktail hour.

Her professionalism and organization kept everything day of running smoothly. I didn't have to worry about a single thing! Everyone gave great feedback on how smooth the transition from ceremony to cocktail hour to reception was. Also we bought almost everything but the flowers and Alexa's team set up all the guest tables, cake tables, programs, menus...etc. We met up with her the day before to give her our storage boxes of decor and her team did a phenomenal job putting it all together!

We loved her so much that my brother and his fiance are using her for their wedding in December! Thanks again to Piper Marie Events for planning a flawless day that my husband and I will never forget.

Jennifer

Married on 02/01/2019

Wedding Planning at its BEST!!

Alexa and her team do an amazing job!! I would HIGHLY recommend Piper Marie Events if you are looking for a wedding planner or day of coordinator. Alexa is super organized, professional and prompt. They take over all the little details for day of so that the bride and groom have nothing to worry about. Alexa gives great recommendations along the way that help with the million decisions that need to be made. Our wedding day turned out absolutely perfect and I have Piper Marie Events to thank for that! I cannot say enough wonderful things about the Piper Marie team. You ladies are AMAZING!!

Justine

Married on 10/27/2018

Picking Piper Marie will be the BEST AND EASIEST decision you make!

We worked with Alexa from Piper Marie and beware...I have a lot to say! If you don't want to read the details that's fine because all you really need to know is: Go with Piper Marie and Alexa! You won't regret it for a single second! This will be the EASIEST AND BEST DECISION you make throughout your whole wedding planning process! So now for why I think that...We planned our wedding from afar - my husband and I are not from Tampa. I did not need a planner but I knew I wanted a wedding coordinator. I had read reviews just like this one so I knew Piper Marie was the right choice but I never expected getting someone as wonderful as Alexa. She had the day all planned out and I never had to talk to our other vendors about wedding day details and set up/clean up again after she took over. The most impressive thing was how she organized the set up. I had purchased all of the decor myself. I put examples of how I wanted things to look on one single document and ALL the decor pieces into boxes. Then the day before the wedding we handed over the boxes to Alexa and that was the last we saw of it until we were announced into our reception. Handing everything over to her meant that we were able to have the best time at our rehearsal dinner/welcome party not thinking about the wedding details, we were able to rest that night, and then the morning of we focused on hanging out with our closest friends and getting ready. When we were announced into our reception, I looked around at the set up for the first time and I was in shock. It was BETTER than the pictures I sent her! Thinking back - I never thought about the venue or the vendors for like 24+ hours leading up to our wedding and that is ALL because of Alexa and Piper Marie. We simply showed up to the ceremony, drank and talked our way through 100% of cocktail hour, and then walked into the most beautiful reception we had ever seen. Not many people can say that they simply had to just show up to their wedding and not worry about a single thing...but that was our dream and she made it happen. We cannot thank her and Piper Marie enough!

Sterling

Married on 10/20/2018

Great choice!

Alexa was professional, prompt, and efficient with all aspects of our wedding plans. Details and questions were worked out and answered. The wedding turned out beautifully!

Sarah-Gray P.

Married on 10/20/2018

5 Stars is Not Fair!

Alexa with PME is the best! She took my vision and made it into a dream! Our day was full of magic, love, and excitement with NO issues or hiccups because of Alexa and her team. Alexa was always there to answer me whether it was 11:00pm two days before the wedding or 5:30am three months before the big day. She was so sweet, efficient, and very professional. She has this down and it would be silly not to hire her! Seriously, just do it, you won't regert it! She was my saving grace! She kept me leveled and calmed. There was never a doubt in my mind about Alexa and what she can do! This girl is going to go far!!! She such a talent. Again, she's the best and was the best decision for my wedding besides marrying my husband! (My only regret, not getting a picture with her!!)

Lacey

Married on 05/19/2018

Aly and Alexa did an amazing job and helped alleviate any stress leading up to our special day! I can't thank them enough for making the process so smooth for us! Aly was there day of to assist, and helped tackle a lot of major challenges that occurred day of. They did an amazing job on taking on the responsibility and assisting with quick solves. I can't say enough how great they were!

Alexis

Married on 04/27/2018

Alexa and her team were an absolute pleasure to work with. I had the Day of Coordination PLUS package. In addition to making the day of look and run perfectly, she was also consistently available the weeks prior to our event to answer questions and make suggestions or recommendations. She is professional, personable, and extremely flexible. I consider myself an organized person but Alexa kept me on track and streamlined all the details that had to come together on the day of which is quite overwhelming for even the most organized bride!

Elisha

Married on 04/13/2018

Alexa was simply AMAZING! I had the Day of Coordination PLUS package with her and she went above and beyond what that package describes. Prior to the wedding, she was available to answer any questions I had. She was not only super responsive, she was willing to provide several ideas when I was having trouble deciding on something and last but not least, the support she provided helped me stay sane! Thank you so much Piper Marie Events!! I would recommend them to anyone.

Gabbie

Married on 04/05/2018

Alexa and her team were absolutely fabulous to work with. Her level of responsiveness was on point and I couldn't be more thankful to have had her help on our big day. Everything went smoothly and if there were any hiccups, I was unaware of them. Our guests had a fantastic time and raved about how fantastic our coordinator was. Thank you for everything, I'd HIGHLY recommend using Alexa and PME!

Emily

Married on 03/31/2018

So far I have had the best experience working with Alexa at Piper Marie Events! She has been able to take the pictures on my Pinterest board and my vision in my head and turn them into an actual theme and my dream wedding. Not only is she affordable but she is a doll! My the end of our first meeting I felt like I had made a friend! I have no doubt that my wedding is going to be perfect because of her. I will definitely use her for future events in my life!!

Piper Marie Events's reply:

Emily,
Thank you for taking the time to share your experience! I cannot wait for your perfect day in March!
Love, Alexa

Melinda

Married on 03/25/2018

My daughter and I planned her wedding in 4 months on a strict budget. You can imagine how anxious we both became as the date grew closer. About 2 months from the wedding date, I knew that we needed a good "day of" wedding planner. Our prayers were answered through Alexa Brown of Piper Marie Events. I literally hugged Alexa the first day that she met with us, because she calmed our nerves immediately. She answered all of our questions, offered recommendations (Alexa knows Tampa!), made trips out to the venue, worked with our caterer and other vendors, and served as our calm and steady before and the day of the wedding. Alexa pulled us through a potential floral disaster one week before the wedding, worked with the inconveniences of a military base venue, and was consistently available on a moment's notice. All of this is in addition to her FULL "day of" phenomenal service on the actual day of the wedding! I can't believe she offered so much for her "day of" service. The wedding turned out to be more magical than any of us thought was possible! Alexa and her assistant, Ally, ensured that this would be the outcome of the day, while we danced the night away. Our guests are still messaging us about "the most perfect wedding they've ever been to". There are no words to fully express our appreciation for Alexa and her team! Whether you are seeking a full wedding planner or a "day of" planner, we highly recommend Piper Marie Events! Thank you, thank you, Alexa! Melinda (MOB)

Gloria

Married on 03/23/2018

I'm not much of a reviewer naturally, but it's so necessary after how amazing AMAZING Alexa and Jessica were for my wedding! In my head I had everything figured out, but boy was I wrong lol Alexa and Jessica were able to point out SO MANY tiny details that I would've totally missed if it wasn't for them. They made sure everything was laid out perfectly and that our wedding ran super smoothly. I can't thank you guys enough! We wouldn't have been able to have such a perfect day without you both; so glad you guys were a part of it all!

Taylor

Married on 02/10/2018

Alexa and the rest of the Piper Marie Events team are truly AMAZING! They went above and beyond to bring our wedding-day-vision to life, and working with them was the BEST decision we could have made in our planning process! We found them just three months ahead of our big day after a change in venue called for a complete reworking of the plans. We were in a total panic, but Alexa picked up all of the pieces and put us immediately at ease. She and the team are professional, organized, detail-oriented, reliable and very responsive. Despite having several other events on her plate, Alexa made us feel as if we were her only priority. Through just a few phone calls (and a whole lot of emails!), she ensured that we were properly prepared for every aspect of our day, and ended up making our dream day a reality! To say that our wedding was perfect would be an understatement. Thank you so much, Alexa and team!

Piper Marie Events's reply:

Taylor! Thank you so much for the kind words and for sharing a few of your beautiful photos. One of the best parts of our job is becoming friends with our clients. We'll certainly miss talking to you all of the time. Stay in touch and all of our love to you, Ryan and your fantastic familes!

Angela

Married on 02/09/2018

Alexa and Aly were AMAZING to work with! They were available and responsive at all times of the day and night for any questions or concern I had. I never had any doubt with the quality of service I was receiving. They both saw my vision and made it come to life. Aly went above and beyond as our Day of Coordinator and I can't express my gratitude enough. I will definitely be recommending them to everyone I can!
Are you interested?
Send a message