Reviews
5.0 out of 5 rating
Quality of service

5 out of 5 rating

Average response time

5 out of 5 rating

Professionalism

5 out of 5 rating

Value

5 out of 5 rating

Flexibility

5 out of 5 rating
100%
Recommended by couples
Awards
6 User photos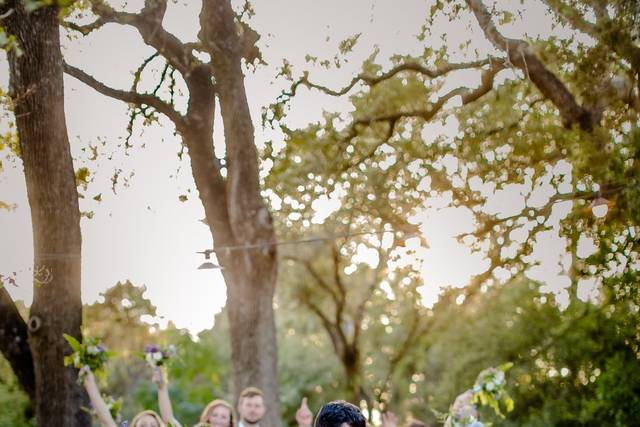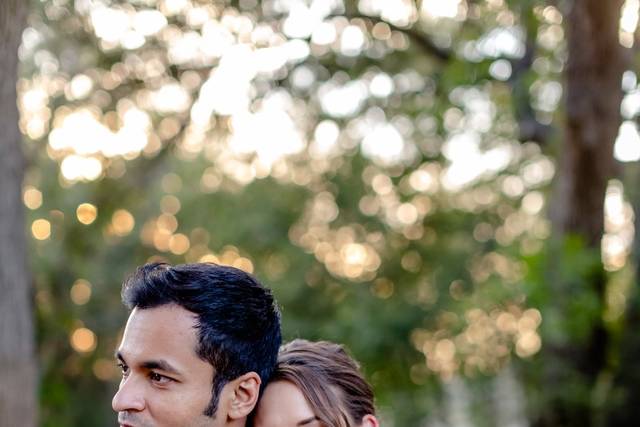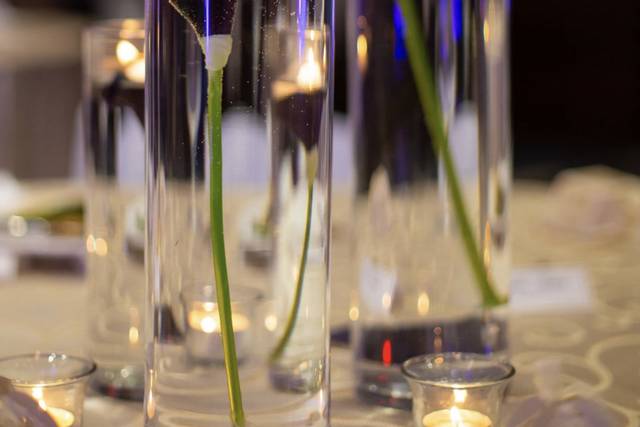 + 2

photos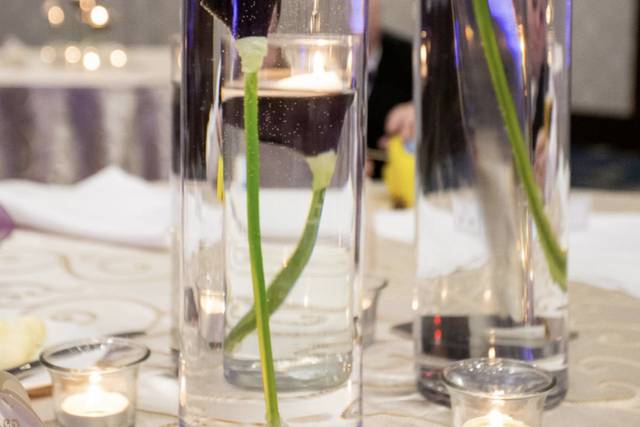 Featured

Jeannell F.

Married on 04/16/2022

Hire phox events

Dominique was a dream. Going into wedding planning, I knew I needed someone who would have my back, and really be a partner/collaborator in planning my dream wedding. Dominique was that and more - she was creative, funny and wasn't afraid to reel me back in when I was spinning my wheels on something I shouldn't be. She was my sanity when I was in fully stressed out crazy bride mode. My table decor was something I was beyond picky about, but I couldn't bring it to life without Dominique there to bounce ideas off of. On my wedding day she was the fiercest boss lady making sure every vendor was rocking it, and everything was going well. The tables came out better than I could have envisioned. People have asked me what was one thing that went wrong at the wedding... I've tried so hard to think about it... Nothing is my answer.. absolutely nothing... and thats how amazing Dominique and the phox events team is. I would hire her and do this all over again in a heartbeat

Rossi H.

Married on 10/28/2023

We simply couldn't have done it without PHOX Events

Hiring Dominique as our full service planner was the number one most important thing we did for our wedding! I really can't say enough good things about Dominique and PHOX. Every single vendor recommendation she had was excellent, especially our fantastic venue, which we had never heard of before she suggested it. Every detail was meticulously planned, and any issues that came up were fixed before I even found out about them. I am a very anxious person and a bit of a control freak. I'm not kidding when I say there were weeks on end that I wouldn't even think about planning, because I just knew Dominique had it handled. She got things done far in advance, managing our planning timeline and budget seamlessly. In the two months leading up to the wedding, people kept asking if I was stressed and I could honestly say…not at all! On the big day, I could fully be in the moment and enjoy. Any unexpected mishaps were handled immediately by Dominique and her team. If I needed something, she appeared by my side within 30 seconds, like magic. Throughout the planning process a couple larger issues came up with vendors, and Dominique stepped up to not only fix the problem, but work out an even better solution than the original plan. Beyond her outstanding professionalism, Dominique is such a kind person. She listens, calms you down, and makes you feel like the most overwhelming day of your life is going to be wonderful no matter what, she'll make sure of it.

Malik A.

Married on 09/02/2023

Thank you Dominique & Team!

We got linked up with Dominique through our venue, Arrowwood Weddings and Events. She was incredibly helpful in the final planning and during the day-of. She even helped us save some money money (and time!) on table cloths. We really couldn't have done it without her and her team.

Are you interested?

Send a message

Kristine H.

Married on 04/14/2023

PHOX is Incredible!

I couldn't be more grateful that I heard about PHOX Events for our wedding. From the first interaction to day-of, Dominique exceeded expectations in every way - she's always on time, incredibly helpful, highly organized, thorough, and responsive.

In many ways, we had no idea what we were doing, and Dominique not only provided a great vendor referral list, but walked us effortlessly through the process. She thought of the things we never would have considered and it made all the difference.

Calm, cool, and collected, you want her by your side on your big day. Her and her team were amazing at setting up our day for success - all vendors delivered whether we knew about the hiccups or not, we stuck to the schedule but never felt rushed, our dessert table shined many thanks to her, and the day turned out more beautiful and perfect than we ever could have imagined.

Many of our guests even remarked on her flawless execution - always present but never intruding. She rushed to the side of my niece when she fell off her chair during dinner, she checked in on us to make sure we had what we needed throughout the day, and her and Crystal shut the place down when we were ready to continue the celebration elsewhere.

PHOX is INCREDIBLE. Thank you!

Aisha R.

Married on 12/09/2022

Incredible!!

I had no idea where to begin when planning a wedding. Luckily, I found Dominique. She made the wedding process so fun. She gave us incredible recommendations, which we hired for the wedding. We had a vision and she helped us make it happen. She made sure the day ran smoothly and was ready for anything. Some family stuff came up and she was very understanding. she was calm, so I was calm. We had a vendor last minute not work out and she quickly found an amazing replacement. I decided last minute to do a surprise dance for my groom and she found the perfect time to do it. All her suggestions for the wedding were awesome! If you are wondering if you need a wedding planner or not… trust me you need Dominique.

Dom, if you are reading this. Thank you a million times. The day was perfect. We can't stop smiling and tearing up when we think about it. Even my mom noticed how helpful you were on the big day.

PHOX Weddings and Events's reply:

Thank you Aisha! My goal was for you and Daniel to enjoy your day! I really loved going through the planning journey with the two of you and making sure you had the day you dreamt of!

Sharon R.

Married on 10/14/2022

Hire PHOX events to plan your wedding and you will not be disappointed.

It was such a pleasure working with Dominique to plan our wedding. Throughout the wedding planning process Dominique was so down to earth, professional, and incredibly invested in making our wedding day the most special experience possible. Going into the planning process, my husband and I were both pretty lost on how it all works and all that goes into planning a wedding, (if you are new to this then trust me when I say there is a lot more magic worked behind the scenes than I would've imagined). Fortunately, Dominique entertained all of our basic and absurd questions, was incredibly patient with us as we navigated figuring out what we wanted (with great advice to help us make decisions when needed), and helped ease any concerns that came up throughout the process.

She was also an incredible support in keeping us on top of the tasks we needed to get done. For example, she set realistic deadlines for when we needed to hire certain vendors by in order to secure the catering, florist, photographer, DJ, etc. Her suggestions were on point, especially (small shoutout) when she suggested we hire Brio Photography - we are so thrilled with how the photos turned out.

The day of the wedding she was like a magician in that she orchestrated the whole process with just the right amount of involvement. She showed up early, was there when I needed her and she was behind the scenes as I enjoyed this special day with my husband, family and friends. She worked seamlessly and tirelessly with the vendors and took care of any problems before they even reached me. Throughout the wedding planning process and the day of coordination, Dominique was a calm, caring guide who really made this day happen for us. The most important thing you need to know about working with Dominique is that this day was the most special day of our lives, for both me and my husband, and she played a huge role in making it turn out the way it did. I can only hope that everyone gets a chance to have this kind of experience for their wedding because there is truly nothing else like it. Thank you so much, Dominique!! You rock!!

Audrey

Married on 10/01/2022

A dream to work with

When we first met Dominique, we knew she was going to be great to work with! My mom and I wanted zero stress the day of the wedding and we felt confident that we were in good hands. Dominique is experienced, professional, organized, knowledgeable, and she truly cares. She really takes charge and does everything in her power, leading up to the big day and in all the preparation beforehand, to make sure everything runs smoothly. I am so grateful for Dominique and would absolutely recommend her to family and friends!

PHOX Weddings and Events's reply:

I really just loved working with you and your WONDERFUL mom!!! We had such an amazing time on your wedding day and loved watching you and Keaton join your families!!!
Thank you again for choosing us!

Angela H.

Married on 03/26/2022

We Love Dominique

We loved working with Dominique so much. She was supportive and kind, and had a great balance of giving suggestions and going along with our requests and vibe. She is a bang for your buck, and also just fun to be around!

Kristen W.

Married on 11/26/2021

Someone who goes above and beyond to make your event go smoothly

Dominique served as a day-of planner for my wedding at Mattie's at Green Pastures in Austin and I have nothing but praise for the services that she provided. Planning a wedding from out of state in only two months was a terrifying experience until I met Dominique.

Dominique met with us twice before the wedding and responded to numerous email inquiries. She was a calming, professional presence in a situation that required fast decision making for a short timeline. Her experience in different aspects of the wedding business was an invaluable resource. She had an extensive list of vendor contacts, and I loved how she verified their availability before passing along their information to us; this would have saved me so much time if I had hired her earlier in the planning process!

I am one hundred percent sure that without Dominique, I would have spent the entire wedding worrying about every detail; instead, I remained blissfully unaware of minor hiccoughs as Dominque handled them discreetly. Here is just a short list of some of the items that Dominique managed: pinning on the corsages and boutonnieres, transporting floral arrangements to the on-site reception space, floofing the dress train before the processional, making announcements to direct guests to the reception space, hooking up my phone to a sound system to play a playlist from my phone during dinner, announcing the toasts, and making sure that my overnight bag made it into the getaway car. All of these seemingly small tasks allowed me to really enjoy my wedding day, and that is something that I cannot put a price tag on. Hiring Dominique was one of the best wedding investments that I made, and I highly recommend her services to any future bride.

PHOX Weddings and Events's reply:

Thank you so much! Ya'll were amazing to work with, I had such a good time meeting and laughing with your family. I am so glad you felt taken care of, and you had a happy wedding day!

Wes D.

Married on 11/21/2021

Brilliant, Professional, and Dependable!

My wife and I had a professional and brilliant coordinator with Dominique at PHOX. She was there with us every step of the way during our wedding planning, guiding us through every detail in the process and executing them with spirit and efficiency. She put so much of her time and energy into being there for us and communicating; we would frankly have been lost without her. We only have good things to say about Dominique, who puts the comfort of her clients first. The gratitude that my wife and I feel for her service has certainly been shared by others and will continue to be for many, many couples in the future.

PHOX Weddings and Events's reply:

Wes thank you so much! I loved being able to work with the two of you and your families!!! More than anything I am thankful that you had a great wedding day and that you chose us!

Katy

Married on 03/27/2021

Amazingly perfect

Dominique is a hard working individual who will make your day THE perfect day. I would refer anyone to her!!

PHOX Weddings and Events's reply:

Thank you so much for the sweet review! I am so thankful that we got to be part of your day!!! You and Joseph are so awesome together, I had so much fun with your family!

Katherine

Married on 02/28/2021

Organized and professional

Dominique is top notch. She was very organized, listened to what I wanted, and gave excellent recommendations when I wasn't sure what I wanted! Her communication was timely, informative, and professional. I wasn't worried about much of anything the day of. Her assistant, Lexi was just perfect. Her pleasant and professional demeanor contributed to a well rounded representation of the type of atmosphere Phox brings to the event. I don't plan on getting married again, but I would not hesitate to call Phox to handle any event or party I might have in the future. I highly recommend them!

Beth M.

Married on 11/28/2020

Last Minute Wedding - Day of Coordinator

We threw together a last minute wedding within 2 months. A couple weeks before the wedding I felt the need to have someone take over everything, so my mother-in-law and I wouldn't have to be responsible for set or break down and we didn't have to ask family or friends to help out. We just wanted to enjoy our family & friends...not stress over anything.

Dominique stepped right in and took over everything. What a relief! A few days before the wedding the forecast changed and it was going to rain/storm, so I had to rent a tent. Dominique did all the negotiations with the vendors to get me the best rate possible.

Our wedding was the best wedding I've ever been to, and I'm so thankful it was mine! I don't think it could have been any better even with more time. I got to really enjoy my wedding day and soak up all the wedding jitters & excitement.

Andrea

Married on 05/02/2020

Exceptional! Wedding of our dreams thanks to Phox Events

Phox Events, Dominique, planned our wedding twice (due to the pandemic) and did so without skipping a beat. Please hire Phox events for all your event needs, can not say this enough. Our wedding this May of 100 guests exceeded our expectations due to the level of detail and effort Dominique put into it. She surprised us with synchronizing our music between when the ceremony music ended and the Mariachi band started for cocktail hour as we walked out of the aisle. Who thinks this through?!? No one, but Phox events. And Dominique did so on a day's notice due to us having to switch to rain plan. She was able to communicate with our vendors the rain plan and us be able to enjoy our rehearsal dinner and wedding day without interruptions. We felt taken care of from the start of the planning process until our wedding day. Thank you Phox events for making our wedding day exceptional and going above and beyond.

PHOX Weddings and Events's reply:

I am beyond grateful that you chose me! I loved planning with you and when you wanna do a vow renewal I am ready!!!