Reviews
5.0 out of 5 rating
Quality of service

5 out of 5 rating

Average response time

5 out of 5 rating

Professionalism

5 out of 5 rating

Value

5 out of 5 rating

Flexibility

5 out of 5 rating
100%
Recommended by couples
23 User photos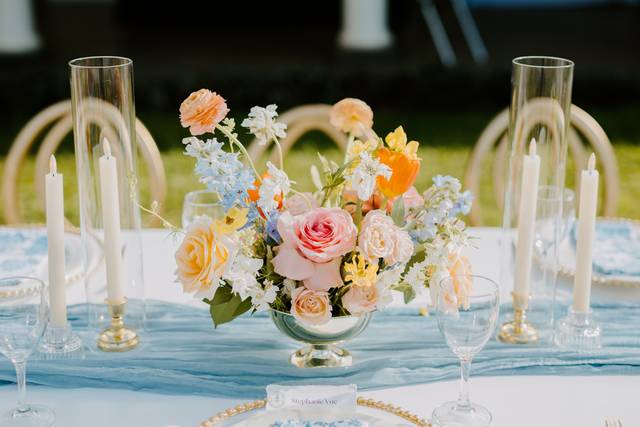 + 19

photos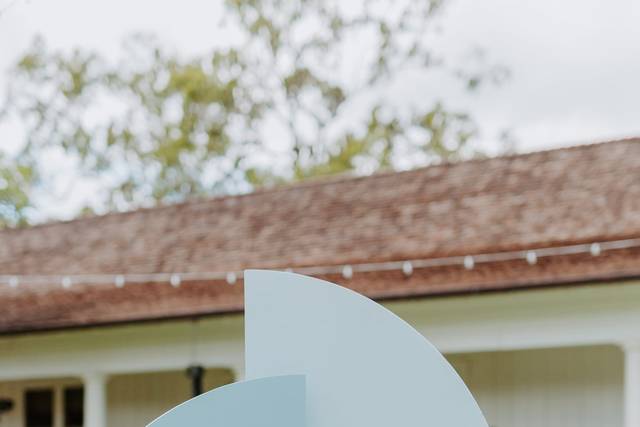 Rachel D.

Married on 11/17/2023

Best wedding!

Sunny is the best! She made planning my wedding from CA so much easier and less stressful. She was so helpful with great ideas and a list of vendors that were all wonderful! The wedding was exactly what I imagined it would be and Sunny was there from the beginning until the end making sure everything went smoothly.

Im so grateful for Sunny and highly recommend her services 😃

Kent R.

Married on 10/14/2023

Sunny was fantastic!

Sunny recommended all of the vendors we used for our wedding, and pretty much everything about or wedding day exceeded expectations. The venue was absolutely stunning, the food and drink were top notch, and everyone loved the entertainment. She even helped us plan our pre-wedding and post-wedding events. We were able to put it all together seamlessly without ever visiting Hawaii before the wedding weekend. Thank you Sunny!

Zafiro W.

Married on 09/24/2023

The BEST Wedding Planner EVER

Let me just say that Sunny is absolutely amazing. A dream come true in terms of making our vision come to life and collaborating with her over the course of a little over a year. When my husband and I originally searched for a wedding planner, we interviewed at least 10-12 different companies/individuals. Sunny stood out to us from the first day. Right away, Sunny displayed her caring nature, her genuine passion for planning her client's wedding, and a strong work ethic. She always had our best interests in mind from the very beginning. Every other company came prepared to throw packages and numbers at us, but with Sunny, it was like meeting up with a friend for coffee. She is so easy to talk to and was more interested in getting to know us, our vision, and how she could make that come to life. We knew we found our wedding planner the day we met her!

To speak on Sunny and her talents, she has amazing work ethic and didn't ever grow tired of my and my husbands questions or concerns, which were few because she covers almost everything! She is so knowledgable and easy to speak/text/email with. On the few occasions she didn't have an answer to our question, she would get back to us within a day or so. She always made us feel like her number one priority. We felt so comfortable and safe having her plan our wedding. Sunny was thorough in all the small and big details of our wedding, in checking in with us and how we were doing through the process, and checking up on vendors to make sure everyone was on the same page. Without her, our day would have been a mess, so she was the most important key in putting everything together. She executed our wedding planning and the day of so beautifully. She really exceeded our expectations. Clearly, I cannot say enough good things about Sunny Cho. If you are considering a wedding planner in Hawaii, absolutely HIRE HER.

Are you interested?

Send a message

Diana L.

Married on 08/30/2023

Professional and Knowledgeable

I hired Sunny to coordinate my reception — one of the best decisions we made! She helped turn my vision into reality and oversaw all my reception vendors, enabling me and my family to just enjoy the day. Because of her and my trust in her, I was fully present for one of the most important days in my life. She was professional, knowledgeable, responsive, and delivered quality service. I would highly recommend her to anyone looking for a wedding coordinator!

Ivana X.

Married on 08/05/2023

Sunny is the best!

I am so grateful to Sunny for her expertise, knowledge, and commitment to my big day! I gave her my inspiration for the wedding, and she executed it the way I wanted it on the day of. She literally held my hand and gave me all her resources when things went a little crazy during wedding planning. She is also quick to answer back to a text and email and never makes you feel like you are an inconvenience. She took care of all the 20 vendors I had on the day of the wedding and made sure everyone did their part. Sunny is organized, caring, and goes above and beyond for all her clients. We can attest to her great work, and we cannot recommend her enough to future couples who want to get married on Oahu. We appreciate Sunny so much and we hope that others can work with her and receive the great care she extends to her clients.

+ 6

photos

Sam C.

Married on 07/01/2023

Sunny is the best!

Sunny helped us from beginning to end planning, coordinating and executing our wedding! She was very responsive, always on top of things, and recommended the best vendors possible! Our wedding was so beautiful and turned our perfect thanks to Sunny!

Kathryn M.

Married on 06/24/2023

Day of coordinator

Sunny and her assistant were amazing! We used her for day of coordination for our wedding this past June and she was so helpful! If we had any questions or needed help with finding a certain vendor, she always responded so quickly with a great list of recommendations! She was super budget friendly and worked with us to help get us everything we needed! Her day of coordinating was amazing, I was not stressed at all knowing sunny had it handled and everything turned out perfect! She helped us walk through the rehearsal the night before and fixed any problems she encountered day off. She even brought her own supply of items in case we needed something. I 100% recommend sunny for your wedding coordinator. She was so kind, sincere and professional! Thank you sunny for making our day perfect!!

+ 5

photos

Jason A.

Married on 06/16/2023

Sunny is amazing!

Sunny was amazing! The most accurate word I can use to describe our entire experience is "easy." Sunny made everything a breeze. Being in CA and planning our wedding in Hawaii, we could not afford to be flying back and forth to see everything in person. Sunny took care of everything without us needing to step foot in Hawaii before our wedding. It was truly a stress-free experience. Sunny was always fast to respond and easy to communicate with. And most importantly, she managed to give us our amazing wedding experience within the constraints of our small budget. We definitely gave Sunny a challenge planning our Hawaii wedding with such a small budget. But Sunny absolutely came through and delivered an experience and memories we will never forget.

Denise C.

Married on 04/29/2023

Best Day Ever!

I highly recommend booking Sunny for your wedding. She made sure that our day was stress free. Even though I don't live on the island, she reassured me that I was in good hands. She responded quickly and was very helpful whenever I needed advice. She helped me get more organized and helped me figure out what else I needed to get done. As we all know, not all things go the way as planned on the day of the wedding, but Sunny made sure that everything was taken care of. All my husband and I had to do was have fun and enjoy our special day. I could not thank you enough, Sunny! You won't regret booking Sunny for your special day!

Lauren W.

Married on 04/24/2023

Sunny is great!

Sunny is great! She's so kind, resourceful, patient, and professional. I used Sunny's services for my wedding day-of coordination; however, she also helped with florist recommendations, the rehearsal, and suggestions for personal touches to the ceremony all prior to the wedding day.

Cece S.

Married on 03/25/2023

Very Much Needed Wedding Coordinator!

At first, I didn't think I needed a professional wedding coordinator but after talking to friends that were previous brides, it became apparent how valuable and stress-relieving having a coordinator would be. I found Sunny from One & Only Events through browsing for wedding coordinators on the Knot. She had great reviews and affordable pricing. She didn't have as many years of experience as other coordinators did through my research but I wanted to chat with her to learn more about her and her experience. Right away, I knew Sunny would be a good fit. She asked a lot of great questions and sent over a wedding planning spreadsheet shortly after confirming our contract. A few key things that she called out or recommended that were life savers were 1) recommending waitstaff when my caterer didn't have water or bussing services 2) offering to bring champagne glasses to make a champagne tower as I was not going to have a cake and 3) providing extra candles and candle holders for the reception tables. She was a great sounding board throughout the process and helped make things seamless on my wedding day. I recommend choosing Sunny to help make your wedding day super special. Mahalo!

Claire A.

Married on 03/23/2023

The best wedding coordinator you could have!

Ms. Sunny Cho was the best investment we made for our wedding! She made our wedding planning process very smooth. She also replies to all emails in a timely matter. The day of our wedding, everything went well all because of her. Hire her for your wedding/event needs! I promise you won't be disappointed.

Natalie K.

Married on 02/20/2023

Highly recommend Sunny Cho for wedding planning!

Where to begin other than saying first and foremost; without Sunny, our wedding would not have gone as smoothly as it did!

My husband and I were of the mindset that we didn't need a wedding planner or coordinator, but broke under the constant "you should" from our family and friends. One of the difficulties that we brought to our wedding was that we live in Washington and our wedding was in Honolulu. Finding Sunny was one of the biggest blessings as we prepared for our wedding.

Anyone can mention how detail oriented, thoughtful, flexible and creative Sunny is, but where her true value shines is how kind and a joy to work with. Sunny was able to bring to our attention details that my husband and I did not really pay attention to or care about, but show examples of how even the tiniest of details can make a wedding from good to beautiful. The times we met up prior to the big day were filled with laughter and smiles, while making good use of our time. How Sunny was able to balance and manage all these things while constantly smiling was amazing.

One of my favorite things about Sunny is how she was able to calmly walk us through important details, such as working around our budget, timeline and difficult family members. Sunny also brings to the table her wide connections and recommendations to vendors, many of which we contacted and hired for our special day.

One of our favorite candid pictures of our wedding would not have been possible without Sunny. My husband and I opted not to do first look pictures, but rather wanted to see each other for the first time when I was walking down the aisle. While I was hiding from my Husband with my dad, Sunny provided large umbrellas for us to hide behind.

It wouldn't be an exaggeration to say that we would give Sunny an 11/10 easily. We would be recommending Sunny to all of our friends and family who needs help with planning a wedding or any event in Hawai'i.

+ 2

photos

Janet

Married on 02/04/2023

Hire Sunny!

I highly recommend Sunny for your wedding planning/day of coordinating needs! If you're like me and was on the fence about getting a day of coordinator your wedding, DO IT! you won't regret it! I had no stress on my wedding day because Sunny and her team was there to handle everything for me, which let me actually enjoy my wedding day and have so much fun getting married. That was the most important thing to me, I didn't want to be bogged down with all the logistics and coordination on my wedding day. Sunny was right on it, she guided us through the day and the day goes by so quick, it was so helpful having Sunny there. She kept us informed of our timeline, when the next event was going to start, making sure we had time to eat and drink. Even before the wedding day, we had a meeting where she helped us create a timeline and asked about details we didn't even think of. She also gave us recommendations for other vendors (like DJ, Hair/Makeup) that were within our budget and we wouldn't have found them otherwise (they were not advertising on theknot at the time). Sunny has a lot of experience and it shows, you won't be disappointed!

Everett

Married on 01/28/2023

The main reason my wedding day went so well

I reached out to Sunny with a little over a month before the wedding, seeking a day of coordinator. Fortunately, she was available and we are so glad we hired her. Our wedding day would not have been half as good without her help. Her level of engagement with us was perfect for me, she took over primary communications with the other vendors and her handling of them was excellent, and she regularly provided great input and ideas as we were getting down to the wire with things. She was able to identify gaps and deficiencies in our preparations, provided solutions, and helped to keep us on track. Even as the day was approaching and we were still trying to lock down some vendors, Sunny was there to provide recommendations and offer whatever help she could. When the bustle on my wife's dress broke, Sunny came to our room to try and fix it. And I even appreciated that she was able to squeeze in an extra 5 minutes in our program so we could enjoy more of our meal. Considering what a Type A personality I am, all the little details I would normally worry about, I didn't have to because Sunny took care of them all. Even now, more than a month later, I still have moments of "wait, did '____' get taken care of?" and I realize Sunny did. Her expertise, knowledge, and skill was evident throughout her interactions with us. About my only regret is that I'm pretty much the last one of my friends to get married and I really have nobody personally to recommend her to, so I hope this little review of her will convince some of you to choose her.

Lia F.

Married on 01/22/2023

Hire Her Immediately!!

Sunny was incredibly helpful, accommodating, professional, kind, and thoughtful. We had a very quick turnaround from when we decided to get married and when we got married (about two months). In my first call with Sunny, she immediately suggested ideas and ways to integrate things I told her were important to me on our wedding day. She eased some of our concerns and took care of the more minor things we did not think of. Even though she only knew us through texts and calls for most of our working relationship, she made us feel like she genuinely cared about us, and we fully trusted her expertise from the get-go! I highly recommend Sunny!

Jazzmina

Married on 09/25/2022

Absolutely amazing! Best decision we made was to hire this vendor!

I am so grateful to Sunny and her assistant for making sure my wedding was absolutely perfect! Sunny thought of every detail both in planning for the wedding to make sure we ordered just the right items and on the day of the wedding she brought extra items that I didn't even think of such as a better cake stand and a bigger easel as well as baskets and a pen holder. Just the amount of care and thoughtfulness that she demonstrated made us so thankful that we chose Sunny to be our Day of Wedding Coordinator. This day would not have gone as smoothly without Sunny and her assistant. She helped with everything and even went the extra mile to make table layouts that were not part of the service we purchased. To have someone who has as much expertise, knowledge, thoughtfulness and experience as Sunny was truly a blessing that was completely priceless. Thank you from the bottom of our hearts for everything you did to make our wedding everything we wanted it to be and more!! Mahalo.

Johnana M.

Married on 09/21/2022

Wonderful experience! Highly recommend.

Hire her! Sunny is not only an organized, knowledgable and reliable coordinator, but she is kind, patient and she genuinely has your best interest at heart. I hired Sunny pretty quickly (about a month before my wedding) and I don't know what I would do without her. Her experience and initiative is extremely valuable. I even spilled on my dress and she literally ran to help me get the stain out. =). For those that think you don't need a wedding planner or day of coordinator, just hire her! She will help alleviate any stress and really allow you to enjoy your day of as you should. Thank you Sunny! Love Mr. and Mrs. Morales.

Jayson V.

Married on 08/27/2022

Wonderful, organized, easy to work with - highly recommend!!!

Kind, responsive, organized, reliable and such a pleasure to work with are just a few ways on how we would describe Sunny! We just had our wedding in Hawaii at the end of August and Sunny was our day of coordinator but had we met her sooner, we would have definitely gone with her to help us with more of the planning!

Sunny gave incredible suggestions when we were not sure about things such as flowers, center pieces, food, etc. Even though we only gave Sunny about a month or so notice, that did not phase her and was still so supportive! She is such a professional and literally made everything so smooth and effortless! If you need help planning your wedding we promise, you will be more than happy and satisfied working with Sunny! She is amazing and our reception was so beautiful because of her!! Thank you Sunny!!!

Aryana C.

Married on 06/01/2022

We would highly recommend Sunny to anyone!

Hiring Sunny as our day-of-coordinator was the best decision we made for our wedding! She was put at a disadvantage since we hired her three weeks before the wedding. However she immediately got in contact with our vendors and asked in depth questions to ensure our wedding was exactly the way we envisioned it. She went above and beyond with her services through completely teaching us timing and how to stand for our wedding rehearsal, putting out our flower petals in the aisle, setting up each chair at the ceremony and each plate at our reception to have our wedding favors for everyone! She even suggested elements for our wedding that would make our wedding day better! She thought of every little detail and helped us with any last minute changes or requests and even helped us save money towards getting a speaker for our ceremony! She is such a caring and wonderful person and I would absolutely recommend her to anyone!
Are you interested?
Send a message