22 Reviews
Recommended by 100% of couples
Quality of service

5 out of 5 rating

Average response time

5 out of 5 rating

Professionalism

5 out of 5 rating

Value

5 out of 5 rating

Flexibility

5 out of 5 rating
Awards
7 User photos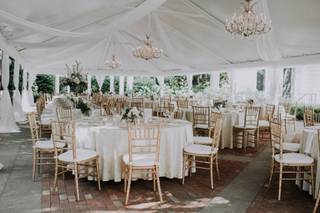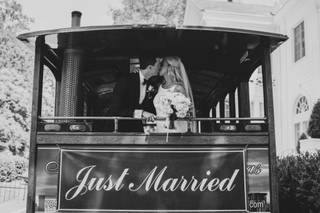 + 3

photos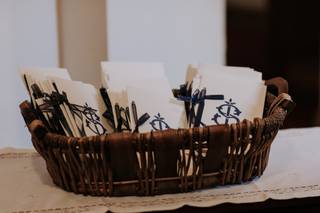 Tamara

Married on 08/16/2019

I couldn't have done it without her!!

Heidi and her mom are a formidable duo that every girl should have for her wedding. She is super responsive, resourceful (who knew chalk took out stains!?!), organized, and just an all around awesome person. I did not have to worry about one thing on our wedding day and I have Heidi to thank for that. She and her mom attended to our every need as well as needs we didn't even know we had. Lol! I am pretty sure there are some things that went wrong, but thanks to my own personal dream team....I knew nothing. :) If you are looking for someone who will attend to your needs, keep you on schedule, and ensure that your wedding is everything that you dreamed of...Heidi Crowder Wedding Designs is for you! You will not be disappointed.

Lindsay

Married on 05/25/2019

AMAZING Experience! 10/10

If you're in the process of researching a wedding planner, you can stop here and book Heidi Crowder Wedding Design! Heidi has various levels of packages, but we selected her full-service planning and day of coordination. Having a planner is a must and picking the right one is even more important. Heidi partnered with us to plan, coordinate and bring our wedding vision to life. She loves what she does, and it shows through her services.

Heidi has wonderful relationships with vendors throughout the Charlotte area. Selecting vendors for your wedding can be an overwhelming process, but Heidi joined me for all meetings and made the selection process a breeze! If we had any issues with proposals or vendors responding, Heidi would step in and quickly resolve the situation.

Despite being pregnant, Heidi was running around throughout the day of our wedding and into the evening to ensure that everything ran smoothly. She arrived the morning of our wedding with a "wedding toolbox" filled with everything a bride could imagine needing for their wedding day (and more!). She also had separate gift bags for my husband and I that were filled with sweet gifts and wedding day essentials.

The day of our wedding Heidi's mom and sister served as her assistants. They truly made a dream team! Everything was seamless and stress free. My family even commented about "our amazing wedding planner and her team." I had so many compliments from guests about how well things went and how absolutely beautiful my wedding turned out. I cannot recommend Heidi enough. My husband and I were highly satisfied with everything Heidi did for us for the year leading up to our wedding and most importantly, on our day!

+ 4

photos

Ann

Married on 11/26/2016

I was absolutely happy with most everything with my wedding. It amazes me how punctual we were. I think a lot of it had to do with Heidi. The timeline helped us so much. I I am grateful for her. Before, during, and after the wedding. I can't wait to be able to use her for my events in the future, and obviously as a referral. She really kept me calm and focused. She was really easy to work with, defended me when necessary, and really great at giving wondering design advice. When I threw curveballs at her, she tackled them effectively and effortlessly. She definitely made hiring a planner worth it! I'll be forever grateful for her!

Are you interested?

Send a message

Heidi was wonderful. She kept us on task and made sure everything was perfect. The plan we made together was executed without a hiccup. She took care of several last minute details. For example, she picked up the place cards from the calligrapher and marked them with guest meal choices. Another example is how she quickly learned to tie a bow tie. Her preferred vendors were all fantastic. I do not hesitate to recommend her for your wedding.

Kathleen

Married on 11/11/2015

From the very first phone conversation I knew that Heidi was going to be amazing. She is thoughtful and attends to the smallest details. She makes a stressful process so much better and she was in my corner the whole to make sure our day was special and unique. She is an incredible listener and works hard to make reality what begins only as thoughts and ideas. I could not have asked for a better wedding planner. If you want your day to be perfect then Heidi is the planner for you.

Lindsey

Married on 10/24/2015

Heidi and her team are the best. She brought our vision to life and made sure our day was nothing less than perfect. People always told me that something would go wrong on the wedding day, but if it did I didn't know about it because Heidi and her team were amazing and took care of everything. With the Wedding Management package, Heidi did many things to make sure our day was perfect for us- provided unlimited calls and emails for advice, ensured us that the vendors we hired were professional and reliable, created a timeline for the day of, communicated with all vendors to make sure the day was run on a strict schedule so we could enjoy our wedding, and much more. Ultimately, Heidi Crowder Wedding Design was a friend throughout the planning journey, a reliable person, and a professional business to work with. I would recommend her to any bride or groom for their wedding planning needs.

Heidi was exceptional to work with. As a bride working full time 9-5 and with her family living outside of the US with the closest family being over 2 hours away, Heidi was able to help me with what I couldn't get done and was great at ensuring I had everything done on time. When the wedding day arrived, she was able to ensure everything was done correctly and on time. I had absolutely no worries, and didn't have to worry about a thing! Heidi was extremely dependable, professional, and easy to work with. I would recommend her services to anyone getting married anytime!

Brittney

Married on 07/11/2015

This vendor was super helpful with making sure I was able to find the best businesses and venue for my wedding. I would recommend them to any of my friends and family!

Kate

Married on 07/03/2015

There is only one word to describe Heidi and her team- Incredible! Heidi was with me from the start of the planning process and ensured that our wedding day was exactly as we envisioned. She helped us find some incredible vendors and planned the overall vision for our reception at the Mint Museum in uptown Charlotte. On the day of the wedding Heidi was more than our wedding planner and was truly a friend. She knew me well enough to know when I was getting stressed and was always there to calm me or take me away from the chaos for a moment. Heidi, Chris and I are so thankful for you!

Heidi is amazing! I am so glad I hired her to help plan my wedding. I hire her for the "day of service" Heidi went above and beyond that and was there for me throughout the entire planning process. She was very fast to response when I had any questions or concerns. I could not have image my wedding without her. She made my entire wedding weekend go smoothly and without any problems. I would definitely recommend her to all my friends and family!!

Lindsey

Married on 02/14/2015

Heidi did a fantastic job from the very beginning. We had a challenging situation (I was deployed while my husband was in training and we had only six months to put together a destination wedding) but she wasn't daunted. I was hesitant at first because of the cost, but I needed her unlimited patience and support to get the event I wanted since I couldn't be much help in the beginning. It really was an investment that paid off. Heidi was an invaluable resource, drawing on her many existing connections in the business and forging new ones seamlessly. She researched and managed all of the vendors, took charge when I needed her to, helped me balance guest expectations with my own preferences, and brought an expertise and confidence to the whole process that showed wonderfully in the final product. My guests are still talking about how much fun it was and how beautifully it unfolded. On the big day, she and her assistant Stephanie handled all of the odds and ends, kept us to the timeline, and kept everyone calm. She was always professional, courteous and kind. The most valuable part of Heidi's contribution is that my husband and I had the best day of our lives, surrounded by our closest family and friends. I highly recommend her. I couldn't be happier with my wedding and all the work she put in the make it happen. It truly was a fairy tale wedding!

Katherine

Married on 11/11/2014

Heidi was very sweet, efficient and professional. She did a wonderful job with the planning and coordination of my daughter's wedding. We couldn't be more pleased with her services. We would definitely recommend her to anyone.

Jessica

Married on 11/08/2014

My husband and I were so thankful to have Heidi and Stephanie at our wedding. They were both extremely hands on with the venue staff making sure that our day/night went as planned. I can't tell you how many great comments we received from our families complementing Heidi and Stephanie's attentiveness during the wedding. Whether it was helping me replace a broken frame, helping my grandma get a piece of cake, or helping my new husband get another drink - they were there! Heidi was a great asset in our wedding planning process - she was always willing to help with each step of the planning process and was very flexible with her schedule. She was able to provide great vendors and advice on our questions and certain price quotes. Thank you both Heidi and Stephanie for helping to make our wedding day perfect!!

Katie

Married on 10/25/2014

Heidi took us on last minute after our original plans fell through. She handled month-of coordination and once she took over planning we knew our wedding was in very capable hands. We didn't have to worry about how our vendors would come together, and then our wedding day went incredibly smoothly. Someone spilled red wine on my wedding dress and Heidi worked on it and got it totally out! We would definitely recommend Heidi to any other couple in the Charlotte area!

Jordan

Married on 08/30/2014

Heidi was amazing! She was so helpful wedding day from having hot glue to fix a broken shoes to helping locate the grooms tuxedo pants! She made the day go so smoothly!

Heidi was referred to us by our photographers and we couldn't have been more pleased with her. She attended vendor meetings, called and organized contracts with our vendors and offered me wonderful suggestions on table numbers, cake designs and other details. She was organized and efficient with everything that she did. We started planning the wedding without a planner and only wish we had hired her earlier. She made my life so much easier and made the day absolutely wonderful. It was impossible to imagine all of the last minute things that came up on the day of the wedding but wonderful knowing that I didn't have to be the one to worry about it. I highly HIGHLY recommend Heidi-she helped make the whole wedding day easier and relaxing for us. We couldn't have been happier :)

Linda

Married on 06/14/2014

Wonderful service and great to work with!

I met with Heidi and signed my contract that same week. I didn't meet with any other coordinators because I knew Heidi and her team possessed all of the qualities I was looking for and needed to plan and execute our wedding day! There were times, I wondered if I actually needed a wedding planner and then i would be reminded just how much I DID need her. I did not have to worry about calling to confirm with vendors, scheduling my day, or transporting things to the reception and church. She was there for everything. on the day of the wedding, I had no idea what was going on. I was truly able to enjoy every second with my husband and friends. She was always calm, positive, and there for whatever I needed. (including handing me my lipstick!) She saved me! I can't say enough about how grateful I am for all of the vendors she recommended, the time she spent sending me ideas, keeping me on track throughout the planning process, and making our wedding day go off without a hitch! Thank you thank you thank you!

Heidi Crowder did an amazing job at my wedding and I cannot thank her and her assistant enough for all that they did for my husband and I on our wedding day. I was able to enjoy the day with my new husband while Heidi handled the details. Prior to the wedding, she helped me stay on task and reminded me of things I would not have thought of or remember to handle. She was extremely flexible and always made time to meet with me. She is very nice and personable which is great when you are working on such a stressful event! I would highly recommend Heidi at Carolina Wedding and Events.

Christie

Married on 11/23/2013

Heidi was everything we needed and more! She was professional, organized and very knowledgeable. We could not have asked for a better planner! Heidi knows the ins and outs of the business and really helped us when it came to the logistics, timing and layouts. I felt so comfortable putting our wedding in her hands. She is very easy to work with and has a gift at seeing what your vision of your perfect day looks like. Heidi is creative and offers her past experience when it comes to making decisions. We could not have done it without her! Thank you Heidi!!!!!!!!!!!!!!

Both Heidi and her mother were indispensable during the wedding. They were both very professional and always made sure that we had everything we needed, as well as ensured that everything was going as planned. Their setup was impeccable and they were such a pleasure to work with. Highly recommended and very well worth every cent!

Kim

Married on 08/17/2013

Heidi and I have been great friends for many years so naturally when I got engaged I knew we wanted to hire her from the beginning. I also had another friend who used her services for her wedding and said it was the best decision she made. Boy was she right. Throughout the entire engagement, if I needed advice on something or needed to get her opinion whether it was colors for the flowers, number of tables we need, what looked good on my invitations, she was right there along the way helping out. She even met with me a few times in person to discuss wedding details and do a walkthrough of the site. My wedding had a lot of DIY components and Heidi was right there beside me helping me set up and ready to answer any questions I had. When it came time for the wedding day we had unexpected rain and had to go with our plan B. Heidi and her team were extremely professional in setting up for plan B and swiftly moving everything inside to make me and our guests comfortable and enjoy the evening. Throughout the night, I would see Heidi and her team work hard to ensure everything ran on schedule and everyone had a good time. I will say this a million times, having Heidi took so much stress off me and it was so worth adding her services into our budget. I would highly recommend any future bride to hire her. She is the best!!
Are you interested?
Send a message