90 Reviews
Recommended by 99% of couples
Quality of service

4.9 out of 5 rating

Average response time

4.9 out of 5 rating

Professionalism

4.9 out of 5 rating

Value

5 out of 5 rating

Flexibility

5 out of 5 rating
44 User photos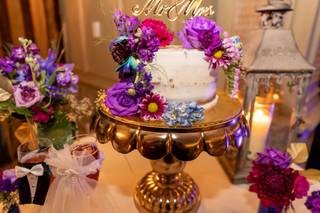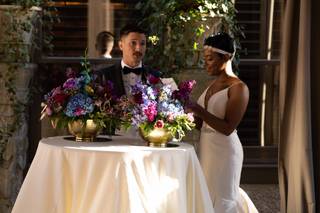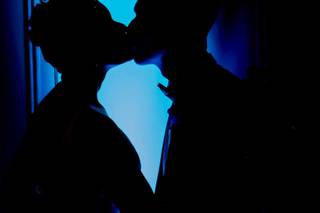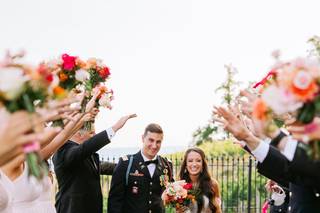 + 40

photos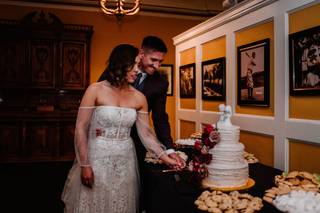 Ashley W.

Married on 11/12/2022

Lisa was so amazing! She thought of everything and was so organized. She was so thorough and made our day stress free which was priceless!

I would definitely recommend their services to anyone getting married or throwing a party! She was super organized and knew what she was doing. Having someone good at what they do makes you actually be able to enjoy your day without being stressed or worrying about what's next. Thumbs up!

Madison K.

Married on 10/15/2022

Phenomenal!!

Lisa is phenomenal! She helped the event go by smoothly and with the most genuine kindness and amazing attention to detail. I would highly recommend her for your wedding day!! You won't regret having her on your side for your big day!!

Amanda M.

Married on 10/02/2022

Lisa is perfection

recommend with my whole heart!

Are you interested?

Send a message

Jessica P.

Married on 09/24/2022

Life Saver

Lisa went above and beyond our expectations and interceded on our behalf when we began to have issues with our venue. She did not hesitate to reach out to the appropriate contacts for us and also made sure to check in with us along the way. We cannot express enough how grateful we are to her for the success of our special day! We can't express enough how highly we recommend her!

Kelsey

Married on 01/15/2022

Absolutely the BEST

I cannot say enough about how fantastic Lisa is! She had everything together from day one and made sure to keep track of everything. I have never met someone more organized than me until I worked with Lisa. She was my rock through this crazy COVID time with changes every day until my wedding. There was nothing better than hearing "Oh your working with Lisa? This will be easy" from all of my other vendors. Everyone loves her and now I know why! Thank you thank you Lisa for making my wedding the best !!

Jason B.

Married on 11/27/2021

What an AMAZING experience

This AMAZING lady had me absolutely blown away when we worked together last weekend in Lake Lure, North Carolina. She has a "can do" attitude and I actually heard her say "If that's how you want it, consider it DONE" to the groom's father. She was on top of things without being on top of ME. As a DJ, that's CRUCIAL. Many times the coordinator either does too much, or not enough. It was an honor to work with her and I know for SURE who I am recommending from now on.

Sherron D.

Married on 10/17/2021

Simmons/Donnell wedding

Ms. McMillan helped to coordinate what many have said is the most beautiful wedding they have ever attended. She was professional, attentive, thoughtful, considerate, flexible and a great value. I recommend her as your next day of wedding coordinator. My daughter and I are

Howard D.

Married on 10/17/2021

A really great coordinator

Lisa is excellent at her job!! She carried out the wedding arrangements with creativity and professionalism. She was a ball of energy. Not only did she anticipate her clients needs but even had suggestions when things seemed lost. She is a caring and compassionate professional. I recommend her to any prospective couple looking for an experienced wedding planner. Great job LISA!!!

Brianna R.

Married on 07/03/2021

You need lisa!

Gosh, there are just not enough words to express how helpful, kind, organized and on top of things Lisa is! I cannot recommend her enough. She was always available if I needed to talk through things and brought things to my attention I wouldn't have known to think about on my own. She will take so much stress off of your plate and make sure your special day goes perfectly! Thank you Lisa!!!!

Wanda J.

Married on 06/19/2021

Awesome wedding planning and amazing person

Lisa led us through the planning for a wedding during COVID. She gave us excellent early advice to postpone the large reception, stayed in constant contact with us, helped us with decision making and communications. She was the perfect liaison with vendors, etc.
Her positive, calming attitude, knowledge of the industry, and good suggestions made our planning a lot less stressful.
Delightful person!—I would recommend Lisa without reservation!!

Jamie H.

Married on 05/23/2021

Lisa made everything run smoothly

If you want a stress-free wedding day and months leading up to the day, Lisa is who you need. Lisa was on top of things from the very beginning and made sure we were relaxed and had the wedding of our dreams. I even got compliments from my bridal party about how she put them at ease about what they where they were supposed to be and anything that could have gone wrong she fixed before it even happened. My biggest compliment would be that she took my ideas (cake, tables, seating chat, cookie table, etc) and made them a reality. Honestly, I don't know where I would have been without her.

Margrett W.

Married on 05/15/2021

The best!!

Booking Lisa as my planner was by far the best decision I ever made for my wedding! I first met her when she planned a close friend's wedding and she did such a beautiful job that I knew I had to work with her. Lisa was SO amazing--she paid attention to every detail, handled every bump in the road effortlessly, and made a long engagement during COVID a fun and exciting process. Everyone raved about how amazing she was, and we feel so lucky to have worked with her. She is a wedding fairy godmother!

Colleen J.

Married on 10/10/2020

The world could use a lot more Lisa's!!!!!

My daughters wedding was just held this past weekend. Due to Covid, this was her third wedding date!! I have no idea how I could have made it through all of these changes without Lisa! She is so kind, calm, respectful, professional, organized, etc!! Words cannot express enough the appreciation we have for this woman! She helped us bring this fairytale wedding to life! Lisa was so wonderful and so easy to work with, it's as if she was only working on our wedding as she made you feel so special and important (I had to remind myself that she has other clients but she ALWAYS made you feel number ONE! I cannot say enough about the dedication she puts into everything! If you want a stress free wedding (and acting therapist lol) you MUST go with Lisa!! You will be so blessed you did! Our fairytale wedding vision came to life with the help and attention from Lisa!!! I wish there were more people in the world like her, she makes the world a better place!

Manny

Married on 10/10/2020

Could not have done it without Lisa!

My wedding was the most perfect day. I attribute a big part of that to Lisa and her expertise in making sure everything went without a hitch. A thank you just would never be enough for what all Lisa did for my wedding day. If you are a bride and want peace of mind on your wedding day, HIRE LISA NOW! I promise it will be the best vendor you hire!

Kaitlyn L.

Married on 10/03/2020

Remarkable experience!

Lisa is really awesome and super attentive. I really enjoyed working with her on my special day!

Bec J.

Married on 07/18/2020

the BEST investment, and now a friend!

Lisa is the reason our wedding reception was so perfect... through a year of covid changes, Lisa met with us and continuously kept us optimistic, on track, and hopeful. She is detail oriented, loved by all other vendors, and gave my mom and myself piece of mind since day 1. I love Lisa and I'd recommend her services to EVERYONE!

Todd R.

Married on 05/27/2020

Lisa is Fantastic

My wife and I are serial planners but wanted someone to help us stay organized and execute our wedding plans. We met Lisa and immediately were impressed with her caring bedside manner, her knowledge and experience and trusted that she was the one to help be part of our special day. Our wedding was impacted by Covid and throughout the planning and transition period Lisa was in constant communication with us, our vendors and helped us adapt our plans on the fly. She is everything you could want in a day of wedding coordinator and if you hire her you will not be disappointed.

Erik M.

Married on 11/20/2019

Lisa is the best!!!!

Words can't express the level of professionalism! We work with Lisa all the time (fellow wedding vendor) and "top notch" is an understatement!

Kim S.

Married on 09/01/2019

Bustle in a hustle!

Lisa Gatewood-McMillan was without a doubt the BEST decision we made for our wedding planner! That is an understatement! She was organized, professional and a lot of fun! Everything went off without a hitch! She did it all. She can bustle a dress! And guys... she even tied the ties! She had numerous phone calls with us prior to my daughters wedding! She was PERFECT!

Bailey S.

Married on 09/01/2019

Perfection!!! Couldn't have been better!!

From day one, my mom and I fell in love with Lisa. She was kind, supportive, full of great ideas, and everything you need on your wedding day. I'm not used to planning big events and was somewhat stressed but once Lisa and I talked, I knew everything was going to be ok. Throughout the planning she was communicative and there whenever I needed her. On the day of my wedding, I didn't have to worry about a thing!! I had time to enjoy the important moments while she was behind the scenes making sure everything was perfect. Not only do I recommend a wedding planner for one of the most special days of your life, but I insist that your wedding planner is Lisa. You won't be disappointed.

Matt W.

Married on 06/14/2019

Do yourself a favor, use Lisa!!!

Lisa at Exquisite Events & Consulting deserves one hundred thousand stars!! Without a doubt, having Lisa as our Day of Coordinator for our June 2019 wedding in Lake Lure was THE best decision we made went it came to planning our wedding. She radiates positivity and provided endless insider knowledge on how to plan, prep, and execute a beautiful ceremony and reception. She is absolutely a joy to work with and you can tell she not only loves her job, but was made for it! Always quick to respond and had a solution for every hurdle we came across.

At the rehearsal (the day prior to our wedding), she wrangled our rather "rowdy" bridal party in and provided direction with a great attitude. At the wedding, she was all business and I didn't have to worry about a thing because I knew she was on top it. My Maid of Honor has already said she WILL be using Lisa's services as well when she gets married...and I honestly can't wait to see her again there!:)

Dorie S.

Married on 06/08/2019

Lisa is awesome! She deserves 100 stars. My daughters wedding at Lake Lure was beautiful in every way!!!

We had a severe rainstorm during my daughters outdoor ceremony and Lisa kept things calm. Lisa was kind, organized and extremely professional. Thank you from the bottom of my Mother of the bride heart! Dorie

+ 3

photos

Lindsey

Married on 05/18/2019

Great attention to detail!

Lisa worked with me for hours on end prior to the actual wedding week to get details and timeline teased out. She was also always there for advice.

To me, she went above and beyond what I hired her to do as my "month of" or "day of" coordinator. I picked my own vendors of course before I hired her, but beyond that it felt like she was almost a full wedding planner for a fraction of the cost.

Also - if you get married at Crest Center & Pavilion I definitely recommend. She has worked as a bridal attendant there in the past so she knows the ins & outs.

Nicole P.

Married on 04/27/2019

Lisa is amazing and you should hire her immediately :)

Lisa did an AMAZING job as a day of coordinator for our wedding. She communicated with all of my vendors, set up a day of timeline, made sure I wasn't forgetting anything to bring to the wedding, ran the rehearsal, set up decorations while I was getting my hair and makeup done and she had everything running smoothly the day of the wedding. She had some really great ideas that helped us figure things out for our wedding. Most importantly, she gave me piece of mind on the days before the wedding and especially the day of the wedding. Even the staff from my venue said I picked a great coordinator; they've worked with her before and they said she always did a great job. She was a real pleasure to work with. She's very friendly, supportive and on top of things. I highly recommend her!

Ashley C.

Married on 11/03/2018

You are doing yourself an incredible disservice if you hire any other wedding planner.

You are doing yourself an incredible disservice if you hire any other wedding planner. Lisa was not only there for EVERY step of the wedding planning process, but she always made me feel like the biggest priority in her life and I will miss her dearly. Not only is she incredible but she put together a team of vendors for us that completely exceeded all of our expectations.
Are you interested?
Send a message