53 Reviews
Recommended by 100% of couples
Quality of service

5 out of 5 rating

Average response time

5 out of 5 rating

Professionalism

5 out of 5 rating

Value

5 out of 5 rating

Flexibility

5 out of 5 rating
31 User photos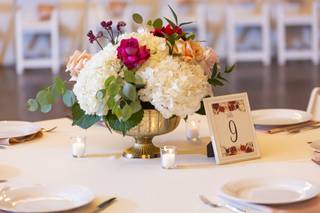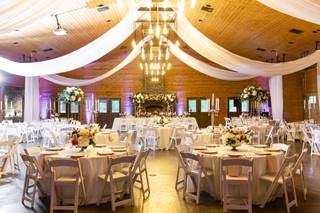 + 27

photos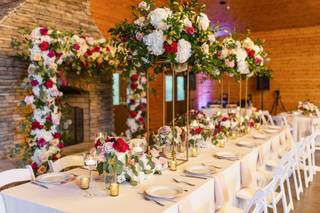 Brittany A.

Married on 06/25/2022

The Dream Team!

Shortly after becoming engaged, my husband and I discovered that we did not have the time or expertise to navigate wedding planning in Nashville. After a social media search, we contacted several wedding planning companies, including Elliott Events. Unlike several of the companies, Tiffanie immediately responded to our inquiry and was enthusiastic about working with us. It was one of those "when you know, you just know" moments. She took the stress of planning a wedding completely off our backs and we were able to enjoy the engagement season. She was instrumental with helping us to select vendors that were honest and hardworking. After one vendor was purchased by another company, Tiffanie was instrumental with negotiating an updated contract that still fit our vision and budget. We hired Tiffanie to plan a Welcome Party (140-ish people) and our Wedding (175ish people). Elliott Events did full service planning and decor for both events. And her team ROCKED it! She managed to capture the laid back and welcoming vibe for the Welcome Party, and then "whimsical garden" vibe for the wedding. The wedding florals looked like something out of a magazine. I was blown away by how she took our inspiration board and nailed our vision. Our entire wedding day was a dream as well. Unexpectedly, it started to rain about 30 minutes before our outdoor ceremony. Lindsey, our day of coordinator, handled it (and my manic Bride panic) flawlessly! She was so patient and was literally a life savor. After the rain stopped, the Elliott Events team jumped into action and dried up all of the chairs. Our entire wedding weekend exceeded our expectations. It was stress free and we were able to enjoy our time with our family and friends. Choosing Elliott Events was one of the best decisions that we made during the planning process. Thank you for an unforgettable wedding weekend.

C Rucker

Married on 11/13/2021

Look No Further!!!

Tiffanie and her team at Elliot Events are the best in the business. I was worried planning a wedding during COViD but Tiffanie took all the stress and worries away. She was my fairy godmother. When plans fell through, Tiffanie was quick to find a solution and told me not to worry. My wedding was BEAUTIFUL!!!! She had a vision and executed it perfectly. People always talk about the stress of having a wedding! I HAD NO STRESS and we had a blast!!! Our guests raved about our wedding and all the details! I can't take the credit. It was Tiffanie Elliott and her team that executed flawlessly. No need to continue your search for a wedding planner. BOOK ELLIOTT EVENTS


Nikki C.

Married on 10/23/2021

The best decision I made other than marrying my husband

Tiffanie planned the wedding of my dreams as well as my parents! Her team is so incredible and ensured everything was perfect from the start of wedding planning to the day of. She exceeded all expectations and went above and beyond. We had her do the florals as well and I'm so thankful she did. I haven't seen a wedding planner so dedicated to attention to detail, so I'm so thankful she put in the care as much as I would.

Wedding planning can be so stressful and Tiffanie made it such a seamless and fun experience. I can't thank you enough, Tiffanie!!

Are you interested?

Send a message

Leslie G.

Married on 10/16/2021

Exceeded expectations

We used Elliott Events for my October wedding at Country Music Hall of Fame, Nashville TN and Erin Elkins was my planner. She has been amazing from the day we decided to contract with Elliott Events-both pre-wedding, wedding day, and even on a few post wedding follow ups.

Reflecting back, my mom and I both said many times, "I don't know how we could have done this without Erin and her team." Tiffanie (the owner) was great and stepped in to help with some critical things pre-wedding such as timeline etc. and Erin had the sweetest team of assistants that helped coordinate our every move on my wedding day to make sure the day ran smoothly. All that being said, I still can't say enough positive things about Erin. She helped us in so many ways (even before she was contractually obligated to do so), from blocking hotel rooms, managing contracts, communicating with vendors, answering the many questions that both my mom and I had and, most importantly, "running the show" on the wedding day. She even came to a 3 HOUR dress fitting until 8pm with me the week before my wedding and kept me calm. Haha. There were so many other things that I can't even start to list. I had a stress-free and very enjoyable wedding day because my mom and I were both confident that everything was in her hands and that she "had it". I can't give her enough praise for helping us put together the most amazing fairytale wedding that family and friends have said was the most beautiful wedding they have ever attended. It was such a pleasure working with Erin and I truly feel I made a friend in the process.

Bhavesh P.

Married on 04/05/2021

Phenomenal planner

Tiffanie is a phenomenal planner. From the moment we met her, we felt very comfortable. She was on top of things and had a To-Do list that we worked through together. She assigned each of us - couple and parents - things we needed to get done at various points with plenty of time to get them done. She worked through her To-Do list tirelessly and kept us updated throughout. We have very loving and caring parents, but at times they can be a little too caring if you catch our drift. She worked with them and their "caring" excellently. She was there when each of us individually was too overwhelmed and wanted to cancel the whole thing. She helped get the parents and the couple on the same page, which was usually the couple's page. Unfortunately, in the end, we had to cancel our wedding due to the COVID pandemic. She handled this gracefully and reached out to all of our vendors to inquire about refunds or transfers to a possible future event. While we did not set a date for the future, we know that if and when we do, we will 100% use Tiffanie. We cannot thank her enough.

Lacey

Married on 08/28/2020

Dont think twice - just book!!

Tiffanie was our planner, and did the designing and floral selection for our big day... and honestly WOW! There are not enough words to describe how perfect it was. Lindsey was the day of coordinator and having her was a literal LIFE savor. She told us where to be and when. If you are considering a wedding planner/team; do yourself a favor and book Elliott Events now!

Twinkle M.

Married on 05/16/2020

Best decision ever!

Tiffanie was an incredible planner. I'm not even sure where to begin. She was communicative, organized, efficient, and decisive. Even though she had other clients, we always felt like her priority. In addition, we had actually worked with another planner beforehand who didn't quite meet our expectations. So when we met her we were already pretty stressed. She went above and beyond in every single aspect of planning our wedding and made the process so much better.
Here are a few more specifics:
-My partner and I both in residency with hectic schedules, and we live out of state. She was able to work around this with ease and coordinate phone calls at less than ideal hours.
-Her organization skills are incredible and the online portal made everything so easily accessible and editable so everybody was on the same page
-She was very transparent and meticulous when it came to the budget
-She was a buffer when our family couldn't agree on something
-She is a designer and I felt like she very quickly and intuitively get a sense of our taste
-Ultimately, because of coronavirus, we had to cancel our wedding a month before (cancel instead of reschedule because it was planned to be 600 people...). She was so helpful, fair, professional, and understanding throughout the whole unexpected process and even helped us get refunds from other vendors.
-I truly have no idea how we could have gotten through this process without her (even though it ultimately didn't happen), and would recommend her highly to anyone!!



Lola S.

Married on 10/19/2019

The best planner in the business!!!

If you are looking for a wedding planner who can do it all look no further. She is excellent at what she does! She's super attentive, a great listener, friendly, and actually cares about you, and the things that you tell her! Everything Tiffanie does is in your best interest. Not to mention she'll make you feel as if you are the only couple she is working with, even though she has other clients. My husband is a hard man to impress/ please and he doesn't trust people very easily. When we met with Tiffanie for the first time, he told me that he completely trusts that she is going to throw an A-1 wedding for us. He has no concerns, and was actually excited to work with her. Her designs are impeccable, and hard to beat in Nashville! Seriously do yourself a favor, and plan your wedding with her! You will not regret it!

+ 2

photos

Brittney

Married on 06/15/2019

Month of Coordinating

Coordinator Ebony was amazing through the entire process. She ensured that my day ran smoothly. We ran into a few issues the day of, and she handled every problem so quickly & discreetly so that I was not stressed or affected! My day turned out perfect because of the loose ends that are tied, the support from Ebony, and the knowledge and expertise that she has in her field.

Kendra L.

Married on 05/25/2019

Great experience!

I had an amazing experience working with the Elliott event staff and Tiffanie throughout the course of planning my wedding during the past year. Tiffanie was always patient and helpful. She took the time to answer my questions and make the right decision that fit my dreams. Thank you so much again for the awesome day and we will truly remember it always ❤️

Mr. and Mrs. Frank will reminisce about it for the rest of our lives!

Stephanie M.

Married on 05/10/2019

Amazing wedding planner who fully exceeded my expectations!

If you are looking for a wedding planner who has incredible attention to detail, amazing creative ideas, and is all around great to work with, then I highly recommend Elliott Events.

Elliott Events is a full service wedding planner who will also do all the décor and floral for the wedding. What I love about combining the planning and decorating services is that it (1) creates a comprehensive and cohesive design throughout your wedding and (2) provides added convenience in that you are using one less vendor. Regardless of your budget, the décor creates the ambiance and look of your wedding that can really take your day to the next level. Lastly, if you are unsure of the design/vibe for your wedding (like me who had no idea what she wanted), using a more comprehensive designer like Elliott Events will help guide you and create your perfect day.

From a pure wedding planning service Elliott Events is top notch. Tiffanie is VERY organized. For example, she uses a fantastic online wedding portal which contains: a comprehensive "to-do" list for the bride/groom, design boards, guest list management tools (i.e. uploading all guests, organizing seating charts), notes from all wedding planning meetings, and a full budget. I never once felt overwhelmed throughout the planning process because I always knew exactly what I should be doing or what Tiffanie was working on. Additionally, Tiffanie is an absolute pleasure to work with. I probably interviewed 5 other Nashville wedding planners and Tiffanie was the best. As soon as I got off the phone with her I knew she was the one and that she would do a great job. She was always honest about what things would cost, went above-and-beyond to find creative solutions if something I wanted was out of budget, and provided honest advice when necessary.

On to the décor – "Wow" is all I can say! I was truly at awe when I walked into the reception space and saw the STUNNING work of Elliott Events. Tiffanie created one-of-a-kind pieces throughout the wedding from a gorgeous floral-wall seating chart, to giant floral arrangements and candelabras on all the tables to the hundreds of candles scattered around. More importantly, the design and arrangements really fit us – this goes back to having the combined planning/décor services. Tiffanie knew us so well that she was able to create such a beautiful wedding day that that was also authentic to our personalities.

I'm not the easiest person to please, but I wholeheartedly enjoyed working with Tiffanie and she fully exceeded my expectations.


+ 5

photos

Elaina M.

Married on 03/30/2019

If you're reading this, call and book Elliott Events!

If you're reading this and you're considering Elliott Events as your wedding/party planner... stop what you're doing immediately and CALL AND BOOK them!

Tiffanie and the Elliot Events team planned our entire rehearsal dinner (100 people) and wedding (300 people), and of course on back-to-back nights. I truly miss wedding planning because of how easy Tiffanie and her team made the whole process.

Here are some of my highlights of why we loved our experience

- Unlimited contact with her! Honestly I probably abused this one...

- We wanted two very different events for our rehearsal dinner and wedding. They both were relatively "grand" but they had such different vibes, and all our guests were shocked to hear the same person planned/floral designed both events. The rehearsal we went more masculine/rustic/string lights/etc... , then the wedding was very light/clean/preppy/etc.. I had never seen her do an event similar to either, but of course she nailed my vision for both!

- The TImeline! When I say that our wedding day was planned out to the MINUTE I mean it. It's a huge part of why nothing "went wrong" on the whole wedding weekend... because she accounted for everything.

- Honestly I could go on for days writing this review. Tiffanie and her team are SO much more than wedding planners. By the end of the planning process, Tiffanie was like my more like my therapist and of course my friend.

I can't recommend her enough. Regardless of the "vision" you're going for, she can execute!!

Moral of the story: seriously call and reserve her now.

Katherine M.

Married on 10/06/2018

Best decision we made in the planning process!

I cannot recommend Elliot Events highly enough. I was planning my wedding in a new city, away from friends and family, and Tiffanie made the process easy, manageable, and fun. She is incredibly responsive and was on top of everything, both in the planning process and on the wedding day. She really took the time to get to know my husband and me, learn what was most important to us, and bring our vision to life. She came up with beautiful design and floral ideas, and executed perfectly. Her pricing is completely reasonable and totally worth it. She is also a joy to work with. Because of Tiffanie and her team, our wedding day was stress-free and we were able to just focus on enjoying the day. Our wedding truly exceeded our expectations. Choosing Elliot Events was definitely the best decision we made in the entire planning process!

Christel

Married on 04/28/2018

I have so many great things to say about Tiffanie and the entire Elliott Events staff, that I don't know where to start. During our consultation meeting, I immediately knew that I would hire Tiffanie, and she would plan my dream wedding. She made me feel so relaxed and comfortable because Lord knows I was a complete mess when I met her. It's not easy for me to hand over control on things, but I felt completely comfortable doing so with her. She's very personable and gets to know you. She is also the most attentive and organized person I've ever met, and would even often call just to check on me or to make sure I wasn't having a meltdown. Her creative mind is out of this world, and her flower arrangements are like none other. She also helped me secure some great deals with other vendors and worked with the venue meticulously to make sure I had everything I wanted. She and Ebony made my wedding day the most perfect day I could have ever imagined. Upon meeting them both, they immediately felt like family and like I had known them my entire life. When I hear people say don't worry because things will go wrong on your wedding day, I can now tell them they just have the wrong planner. Mine was absolutely PERFECT! Even I couldn't have imagined it any better. My guest are still talking about how great Tiffanie and her staff were and how this was the most beautiful wedding they had ever attended. If you're looking for a planner, day of coordinator,etc, DEFINITELY give Elliott Events a call. You won't regret it.

Valerie

Married on 07/15/2017

Tiffanie Elliot and her team are the BEST wedding planners and floral designing group around - yes, she does the flowers too! Nashville is lucky to have such amazing talent in the city. It's hard to put into words how magnificent, helpful, and precise she was. My mother and I started planning the wedding ourselves but soon realized we were over our
heads. My mom found out about Tiffanie on the Elliott Events Website. The Elliott Events motto: " Our job is to create a stress-free, fun environment" and they delivered that and much more.

The Elliott Events team has such a fun and easy process established to make sure everything is covered on your special day. Tiffanie had a time line and made sure all task were completed by each person, including each vendor, on time. Their online portal keeps all of your information up to date, and it's a great place for the entire wedding
planning group to go and post picture ideas, leave notes, keep up with the checklist, see the budget, etc. and just be able to plan efficiently and effectively. My dad loved Tiffanie because she kept everything very close
to his budget.

Tiffanie is so personable and really connected with my family and me. She was a great buffer for when the family couldn't agree on something. We could call her anytime. There was never a question that went unanswered. If we had a problem, she had a resolution! Her knowledge of the industry is out of this world. She is passionate about her work and
does everything in her power to make your special day perfect.

If you are looking for a stress-free, gorgeous, amazing wedding that you will never forget, I recommend you contact Tiffanie Elliott with the Elliott Events!!!! We love you Tiffanie!!!

Angela

Married on 07/08/2017

Where do I even begin when describing my incredible experience with Elliott Events? I was referred to Tiffanie Elliott by my wedding vendor: Hermitage Golf Course. Being an interior designer, the design of my wedding was extremely important to me. I wanted a planner that could not only seamlessly manage the wedding but also create a beautiful backdrop for the event. Tiffanie is very unique in that not only is she an meticulous event planner and manager but she is also an incredible space planner, floral designer, set designer, & dream creator.

From start to finish, she helped turn my vision into a reality. Upfront she outlined our goals and created an amazing design. She entirely transformed the space with her set designs and floor plan layouts. And her florals were simply breathtaking. She was very mindful of our budget and was always helpful in offering cost saving suggestions that would create the most impact without sacrificing the continuity of the design and theme. She kept up completely on track with timing, budgets and vendor management. I can safely say that I felt so comfortable with Tiffanie and her talents that I gave her full creative liberties in designing our reception space (which can be very hard for a designer to do!). She put so much attention in everything- including all of the little details. Every wedding guest noticed them.

Tiffanie and her team have the capacity to handle the smallest or largest event with ease. She made our day so special and took all of the stress away from us.

I could not have imagined hiring anyone else to have planned our wedding and I hope that your will consider hiring her as well. Still to this day I have wedding guests exclaim that our wedding was the prettiest wedding they've ever been to. Trust me, Elliott Event will MAKE your wedding. Thank you so much Tiffanie and Team for an incredible wedding and a lifetime of unforgettable, break-taking memories.

+ 7

photos

Gwen

Married on 06/03/2017

Elliott Events is awesome! We had only heard of the great work and scrolled through some pics online, but Tiffanie and her staff went way beyond what we expected! She is extremely creative, flexible, and personable. Her work is AMAZING! We even wanted some "last minute" additions...no problem! I would recommend Elliott Events for anyone wanting a "dream come true" event!

Lindsey

Married on 12/31/2016

Tiffanie and her crew are absolutely AMAZING! Tiffanie was so awesome to work with and was great at responding. She made the whole wedding planning process a breeze and took all the stress off of me completely. Her designs are all so extravagant, classy, elegant and BREATHTAKING. I would highly recommend Elliott Events, it is well worth every. single. penny.

Tara

Married on 04/02/2016

Tiffanie and her staff were incredible! Tiffanie was so proactive through the planning process, and never let us feel overwhelmed. She was communicative and quick to answer all our questions. She made it a priority to learn exactly what we did and did not want, then executed everything accordingly. I never worried about any details, because I knew they were in her capable hands. Our wedding festivities ran so smoothly thanks to her, and the design and flowers were exactly what we envisioned. We couldn't be happier with how everything turned out. I would absolutely recommend Elliott Events.

Brittany

Married on 10/10/2015

Our wedding was an absolute dream - thanks to Ebony!

We had a short, 6 month engagement. As soon as we spoke with Ebony, she was already moving to make it happen. She was incredibly organized and efficient, and made sure to keep us on schedule (and on budget). Ebony was always responsive to any question or "bridal worry" along the way. We knew we were in great hands.

The day of our wedding was simply perfect. Our flowers and decor were absolutely breathtaking - it was even more beautiful than I could have ever imagined! Our statement pieces, center pieces, ceremony decor... I can't say enough about how gorgeous it was - it truly felt like a dream! As a bride, one of the best parts of the day was being able to relax knowing that Ebony had everything under control; The events of the ceremony, cocktail hour & reception were executed flawlessly and my husband and I were truly able to enjoy it!

Thank you Ebony & Elliott Events team for making our wedding the most happy, beautiful day our lives!

Kristen

Married on 09/12/2015

Tiffanie is amazing! You can give her a simple vision and she has the ability to put something mind blowing together. I had simple black and white decorations and she turned the simple into a dramatic and fancy affair! It was absoloutly beautiful. I completely trusted her with her vision and her expertise. I am glad I did not choose anyone else to do my decorations. Tiffanie was very responsive to all emails and phone calls. She was very upfront with anything that I asked her opinion or help on. Her work is beautiful!

Meki

Married on 08/22/2015

If you had told me back in August of 2007 when I started at Dell, Inc that my husband and my wedding planner were in my new hire class I would have laughed at you; however, that's exactly true.
When David asked me to marry him I knew I wanted Tiffanie Elliott and Elliott Events to plan my wedding. I knew she had a passion for weddings because I remember her talking about it at work. I had also seen her work and trusted her to plan my big day.
My parents live 3 hours a way in Memphis,TN so we (Mom and I) wanted a very stress free process. I could not have asked for a better experience. I didn't have to worry about anything. I shared with her my secret Pinterest board, that most of us girls have, we talked about my vision, and she added her Tiffanie magic. She loves doing things different and making each bride's wedding unique to her, so the time she takes to personalize your day is amazing!
When she showed me my ceremony and reception prior to guests seeing I was filled with so much joy! I knew she would do a great job, but she did an AMAZING job! She has the best personality and work ethic for this job and she loves what she does which shows.
Tiffanie, thank you so much for making my day so amazing! My guests are still talking about it how beautiful everything was. I wanted a very elegant, romantic day and you over delivered. Thank you so so much!!!

Amber

Married on 03/14/2015

Elliot Events did an AMAZING job and we recommend them to everyone we can! Tiffanie went above and beyond (as she does with every wedding) and made our wedding the best day of our lives! She doesn't miss a single detail..we could not have had a better planner the months before the wedding, or a more beautiful wedding day!

Tiffanie and her team made all my dreams come true. I walked into the ballroom and just couldn't believe what I saw! From the first day I told her what I wanted she made possible and I just seriously can't thank her enough! HIGHLY RECOMMENDED!!!!!!!!

Nancy

Married on 09/20/2014

Tiffanie Elliott and the Elliot Events staff were a dream come true. The amount of personalization that went into our wedding was out of this world. I met with Tiffanie, we discussed the details I wanted included and she did her magic. It exceeded every expectation we could have ever wanted. The draping of the venue, the decoration, and the flowers were the only aspects of the wedding that I knew would be taken care of because those were the details Tiffanie and her team had total control of. It left a lot more time for me to focus on the other details. I would definitely recommend adding the day of coordinating, I honestly don't know how we would've done without that service. It allowed us to thoroughly enjoy our wedding day. The whole wedding would not have gone as smoothly as it did. Thank you so much Elliott Events!!
Are you interested?
Send a message