96 Reviews
Recommended by 99% of couples
Quality of service

4.9 out of 5 rating

Average response time

4.9 out of 5 rating

Professionalism

5 out of 5 rating

Value

4.9 out of 5 rating

Flexibility

4.9 out of 5 rating
12 User photos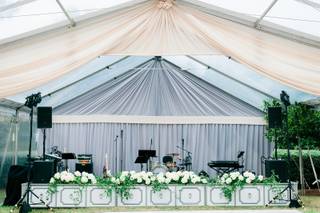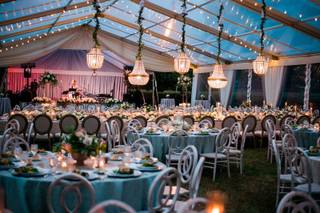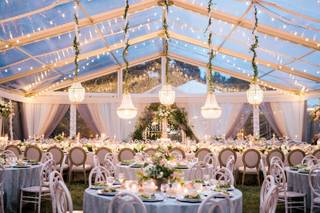 + 8

photos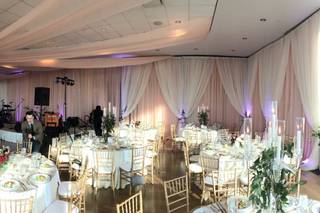 Peyton V.

Married on 07/10/2020

Carolina Event Design Review

Heather and the whole Carolina Event Design team were absolutely incredible in making my wedding dreams come true, and made the day/weekend so perfect without a stress or worry throughout the whole weekend. Best money we ever spent, and you will not regret it if you do the same!

Sarah

Married on 05/25/2019

10/10 would recommend!

Without Heather, I don't think our wedding day would of went as smoothly and perfectly. She was amazing to work with!

Madison C.

Married on 04/28/2019

The Best Planners in Charlotte!

Heather and her team was such as easy choice for us to make (and one of the best choices we made in the wedding planning process). She's an expert in planning, knows how to bring your vision to life, is professional, will let you call or text her with questions, and truly is there to guide you through the entire planning process.

My husband and I were looking for someone who we knew we could trust with the small details and lean on for guidance when it came to the big decisions. Heather keeps you on schedule throughout the whole process to ensure you're not stressed weeks before the big day. When you choose Carolina Event Design, you're allowing yourself to rest knowing your wedding is going to be beautiful and flow perfectly.

We planned a small wedding around 80 people, and Heather helped us make it a fun and intimate event with all of our family and friends. (not to mention it was also beautifully put together). One of the saddest parts about our wedding being over is we miss getting to work with Heather! Absolutely recommend her and her team to anyone in the Charlotte area, they are the best!

Are you interested?

Send a message

Michele

Married on 03/30/2019

Outstanding - a consummate professional

Heather and the Carolina Event Design team exceeded our expectations for service, wedding planning and execution in EVERY way! First, she's a lot of fun and easy to work with but more importantly, she is an expert and has a great way of serving as a needed coach and trusted advisor while letting us make the decisions.

Our daughter's' wedding was a fairly large affair (200 guests) at both church and reception venues and we planned it from across the country. In addition, our original wedding planner needed to withdraw from our contract for personal reasons, so we connected with Heather just two months before the wedding date. From the get-go, Heather instilled confidence! Her style is an incredible combination of highly efficient execution and necessary assertiveness, coupled with constant attention to our style, needs and desires.

I especially appreciate the way Heather worked with all our vendors, including the band manager, caterer, florist, etc. She also ran the rehearsal. Heather has a great sense of style; leading the design of our venue (Uptown Mint), and even grabbed a curling iron and touched up the brides hair just before the ceremony.

Weddings are such a significant financial and emotional investment, and having Heather directing the day changed our entire demeanor and made the planning and day of activities seamless. We were able to revel in our daughter's wedding without stress or worry. It was such a joyous and impeccably orchestrated day - I can't imagine the wedding without Heather and her team's (we loved Hannah, too!) leadership.

Carol H.

Married on 01/30/2019

Beautiful Rehearsal Dinner and Weekend

We can not say enough wonderful comments about Heather. Heather did an amazing rehearsal dinner for my son and his bride. She handled everything from helping us find a venue , invitations, design, flowers, music, handling contracts,, making phone calls, and creating the most beautiful evening for us. Heather does all this with such grace and patience. She makes the experience so easy for everyone. She is extremely gifted and talented with every aspect of planning an event. The whole weekend was wonderful and perfect with Heather and her team handling everything. We can not thank her enough. So Grateful, Carol and Tom

Hannah H.

Married on 01/19/2019

Amazing service, amazing people!

Hands down the best money we could have spent on our wedding weekend! Heather and her team seriously take care of everything and truly allow you and your groom/family/friends just show up and enjoy the weekend. After all that planning, who wants to stress during the actual events? NOT ME! If anything went wrong, I had no clue, the CED team took care of it. They were extremely professional, knowledgeable and a great resource for any question or decision we had to make along the way. They always went above and beyond to ensure everything was perfect and exactly how I'd imagine it to be! Not only would I recommend/strongly suggest them for wedding planning, but any important event I would highly recommend! They are truly the best! :)

Allison M.

Married on 11/03/2018

The Best Team for your Perfect Day!

There is no one else I would've wanted to help us plan our wedding weekend. From the beginning, Heather was always a step ahead which made us actually ENJOY our engagement and planning process.
I have worked in the wedding industry for several years – Heather was one of the first wedding planners I had the pleasure of working with at my current property and she completely blew me away with her services and what she designed for the clients. 4 years later – I was engaged and my first email was to Heather and her team to make sure they were available! From the beginning, she sat down with my family and fiancé and we walked through our budget and walked us through the process and what to expect. She managed our budget to ensure we stayed within our budget and helped get the best 'bang-for-our-buck' where it really mattered to us. She had so many resources at her disposal and knew the right people to work with to make sure our vision was complete. Working in the event industry – there are a lot of things you see and I really wanted to do a fully designed wedding where it was unlike something I had seen before. Heather worked her magic and did above and beyond what we asked. More importantly – she was a great person all around and would check in on us and how we were feeling throughout the process. She handled my crazy (very late night) emails with grace and could immediately calm me down with how detailed she was and had it all handled. Planning a wedding (big or small) – you always need someone who is going to be honest and realistic for you – this was Heather.
Our wedding weekend came – Heather was such a reliable and FUN resource for our family. As we all know how overwhelming and fast things start to go once the wedding week is upon us – Heather made sure we were enjoying ourselves and that things were flowing perfectly. The day of went by so quickly – but she was with us the whole time making sure we were not only on time and truly enjoying ourselves. We would turn around and there was Heather already anticipating what we may have needed! What an incredible team to work with and they are so talented at what they do. My Dad even toasted to Heather in his welcome speech! I would highly recommend Heather and her team for ANY type of event. No. Questions. Asked.


+ 4

photos

Robin

Married on 06/16/2018

Totally recommend Heather Bryson and her team. She was very through and used excellent vendors. Everyone was prompt, attentive and excellent to work with. The quality of flowers, decore and food was impeccable. Could not have been more pleased!!! Wonderful experience on our wedding day!

Courtney

Married on 04/07/2018

Heather and her entire CED team are seriously the BEST in the industry. Heather and Hannah worked so hard to make every detail of my wedding so perfect. I couldn't have dreamt of a more perfect day. It was MAGICAL. It sounds so cliche, but it's seriously the truth. MAGICAL. Heather is so experienced and talented with design. I told her I wanted modern, chic, and upscale and she overdid herself with everything that I envisioned. It exceeded my expectations. They are so honest and patient with you, yet give their best knowledge and opinion about every aspect of your day. Heather knows how to work with a bride/family and make your day top notch. She coordinated, planned, and designed my entire day and I wouldn't have had it any other way. What I loved most about the Carolina Event Design team is they seriously became family throughout the wedding process. We left our wedding with the most amazing memories and new friends. If you are in search of a wedding/event planner, you won't regret the CED team. They are truly the best! I look forward to future events, showers, parties with them in the future! You will leave your wedding SO happy and SO grateful you chose them to help plan your day! I am forever thankful for Heather and her amazing team!

Martha

Married on 09/03/2016

Thanks to Heather and Gina, our daughter's wedding at the Duke Mansion was amazing. Heather met with us a few times and listened to what we all wanted and expected. With so many out of town guests and family attending, we wanted to be sure everything was covered. I can't say enough about her expert coordination of vendors during the "month-of" planning as well as the attention to detail during the rehearsal and especially on the day of the wedding! We didn't have to worry about a thing – Heather's competence shined through. When we asked a question – Heather had the right answer! Her "day of" timeline was concise and made the day go smoothly. From gathering groomsmen to helping the bride and bridesmaids get ready – Heather and Gina were there. They made sure we were always where we needed to be before, during, and after. We counted on their expertise to ensure the day went smoothly – ceremony and room setup, flowers, cake, photographers, dj, etc. – Heather had listened to us and made sure all was done right. I've had many compliments from guests who enjoyed the event from start to finish. And here's a big shout-out to Heather and Gina for gathering all gifts, flowers, etc. and securing in a safe place post-wedding. Heather and Gina anticipated our every need. I would highly recommend Heather!!! It was the wedding celebration our daughter and husband dreamed of – thank you.

My wedding weekend was the most fun, special, exciting days of my life and I owe a lot of that to Heather! I was a bride that needed a lot of suggestions/ideas, help deciding on things and help getting things done/scheduled. I am not very creative, I had no preconceived notions on what I wanted and I have a full time job which all would have made it impossible to plan and execute a wedding on my own. I was so thrilled with the way everything turned out and I felt like I barely had to lift a finger throughout the process. I am still consistently getting compliments on my wedding and I know it is because everything was well-done, well-thought out and well-executed (all by Heather) and the guests could tell. My dad was very hyper-sensitive about the logistics of the day and had a few very specific ideas and Heather did a great job of going above and beyond to listen to his concerns/ideas, come up with solutions and follow through to make sure they were addressed and communicated well before wedding day. I have already and will continue to recommend Heather to all of my engaged friends. She made the most special day of my life up until this point just that - special!

Tara

Married on 12/05/2015

If you want to actually ENJOY your wedding planning process and not stress out through the entire journey, hire CED! These ladies are truly talented and I felt like I was their only client. It's by far the best money we spent and by the end of it all they felt like family! We're planning to get together for Thanksgiving. :) Do yourself a favor, make life easy on yourself and hire CED! You won't be disappointed!

Eneida

Married on 11/06/2015

Heather and Erin were absolutely AMAZING. They made sure everything ran smoothly. From the planning to the day of. They helped make our night perfect. We didn't have to worry about a thing. Carolina Event Design is perfect for any budget. They make it happen. I highly recommend them. Thank you ladies!

Levar

Married on 11/06/2015

Being a vendor in the wedding industry for over 10 years, having a solid team to help plan our wedding was extremely important. Heather and Erin basically made our dream become our reality like I knew they would!! So many of our friends and family are saying that this is the best wedding that they have ever been to and this is largely due to the Carolina Event Design team!!!

Autumn

Married on 10/10/2015

My husband and I were married in October of 2015 and looking back we were so blessed to have Heather as our wedding planner. Not only did she come in and rescue the planning from the original planner(which we fired) but she did so with such high professionalism and can do attitude, all the while in her third trimester! On top of that, we had an outdoor
wedding and it rained 4 inches on our special day! The wedding was such a huge success and we couldn't of been happier! She is THE best planner and she amazed us with her team and positive attitude. We highly recommend her and wouldn't think twice if we had to do it all over again

Neesha

Married on 09/19/2015

I am SO grateful to Heather Bryson and her team at Carolina Event Design. I had been planning our Indian/ American fusion wedding long distance for almost 6 months when I realized that I needed help. I found the CED website and filled out the online contact form assuming that I would not hear back for a couple of weeks. Much to my surprise a few hours later Heather Bryson was calling me on my cell phone! I immediately clicked with Heather over the phone. It felt like I was chatting about my wedding with one of my best girlfriends. I knew instantly that this was the team that I wanted to work with on my wedding...and let me tell you... BEST DECISION EVER. From the unique floral design, to our fusion Indian wedding altar, to the statement head table of my dreams....Heather and her team went above and beyond our expectations! And it doesn't end there! CED is the absolute best when it comes to wedding coordination. The month of the wedding, I was pretty much sitting back and just waiting for the big day to arrive. Our wedding was four months ago and our guests are still commenting on how beautiful the decor was and how smooth the entire day went! By the end of the wedding planning process my family and I were actually sad to say goodbye to Heather and her team! We miss you Heather! :)

Moral of the story: Hire Carolina Event Design. They will make all of your wedding day dreams come true!

Amber

Married on 09/05/2015

The moment I got engaged I knew that I needed to find the perfect wedding planner who could plan and execute the wedding I had been dreaming about since I was little. I contacted between 7 to 8 wedding planners and as soon as I talked to Heather, we connected right away. I soon realized how this was the best decision I made throughout the entire engagement season (with the exception of saying yes to my groom!) Heather made the entire process a DREAM. She was always available, set up and accompanied my mother and I to every vendor meeting with her incredible list of vendors and kept us excited, on budget and on target. I had a very short engagement and on top of that I wanted to have the wedding at my parents home, which complicated my wedding, but Heather and her team never complained and exceeded every expectation. I really cannot stress to future brides how extremely vital it is to have a wedding planner and how it made the entire process so precious and special. The day of the wedding was so relaxing knowing that Carolina Event Design was taking care of everything. The wedding was everything I ever wanted and more! Heather and her team even surprised my husband and I with sparkler cannons for our exit. Every time I talk about the wedding with anyone, I always rave about Carolina Event Design and their perfection, professionalism and posh style! I really can't say enough about this amazing team of people! Do yourself, your wedding, your budget, your fiance and your family a favor and hire Carolina Event Design for your wedding!

Cassie

Married on 08/08/2015

Heather Bryson of Carolina Event Design made my daughter's wedding a worry free occasion. My daughter lives out of town and I work a more than full time job. We knew that we would not have the time to plan a wedding and relied totally on Heather to guide us through the planning process. We also had a budget to work within and Heather provided us a beautiful wedding right on budget! We had a fabulous reception and even though the power went out while the band was playing we never knew it! Heather and staff had the power back before anyone realized it was ever out. All of the vendors that Carolina Event Design works with are awesome as well and strive to meet your vision for your special day.

Belinda

Married on 06/13/2015

Erin and the entire team of Carolina Event Design made my big day an absolute dream come true! Throughout the entire planning process, we felt like we were in great hands with their team of quality and experienced planners. Erin Hunter-Watters, my personal planner from CED, was one of the kindest, most hardworking people I have ever had the pleasure of meeting. She was responsive to any question or concern that I had and always sent emails and texts or set up personal meetings to let me know where we were in the planning process. We were sent monthly lists of items that we were to complete, both together and individually, and Erin did an amazing job of walking myself and my family though anything that we needed to do. CED also did an amazing job with helping us find the best vendors for our look and budget. We couldn't have been happier with who we used and it was all because of CED's experience and their stellar reputation. Their experience in the industry is evident in their execution both in the planning process and on our big day! Our wedding day was executed flawlessly and Erin along with the owner of CED, Heather, had everything running like a well-oiled machine. I couldn't be happier with our experience with Carolina Event Design and with our planner Erin. I would highly recommend them to anyone getting married! As a bride who was unsure if I needed a planner at first, I can say now that I don't know how I could have made it and had a fabulous wedding if it were not for Erin and CED. They took all the stress out of the planning process and allowed me and my family to have fun in the months leading up to the wedding in addition to our big day. I would recommend any level of planning, but for us, full planning was the best choice we ever made! Thank you to Erin and CED for all that they did to make my wedding the best day of my life! I will miss them and all of the fun of planning my big day!

Charita

Married on 05/16/2015

When our daughter got engaged, the first wedding decision we made proved to be the most important....we hired Heather Bryson and Carolina Event Design. Heather met with the couple to determine how they envisioned their wedding. Then she worked tireleslly to create that vision. Her experience allowed her to respond to the pros and cons of our ideas, handle all the contracts, and supply us with vendors and services which we would not have found on our own. Heather created a timeline and knew which "the best go fast" services needed to be booked early. She did not make any decisions without the couple's imput; when choices need to be made, Heather would recommend several vendors whose past work fit in the couple's vision and let them interview each to see which they preferred. As parents, we liked that Heather supplied us with a spreadsheet so we always knew where our wedding money was being spent. We had no harried, last minute decisons which had to be made. As a matter of fact, the last few weeks before the wedding, Heather was doing all the work and giving us daily updates. The day of the ceremony, one of Heather's associates was with the wedding party the whole day - keeping us on schedule - with Heather popping in occassionally with updates on how the wedding/reception venues were progressing. The venues were absolutely gorgeous, Heather wove together a variety of personal touches coordinating with all the vendors to give everything a polished, fluid look. We were relaxed and able to enjoy the moment. The father of the bride and I were extremely proud of giving our daughter and new son the perfect wedding to start their new life together....all thanks to the hard work of Heather.

My now-husband and I worked primarily with Heather Bryson at Carolina Event Design. As a bride who hasn't been dreaming of her wedding day since she was five, Heather gave us plenty of options and made sure we had a unique, personalized wedding day. Heather was both prompt and proactive, offering ideas, support, and solutions. Rather than asking us to do any research, Heather would narrow down the most appropriate vendors/designs based on the overall vision/theme and have us go from there. This made it so easy and greatly reduced our stress and pressure, because we really just had to go with our personal preference or instinct and I just had to create a halfway decent Pinterest board. I grew up in Charlotte but live in the Southwest now, so having the flexibility to schedule a lot of appointments over several weekend trips helped us so much. Heather also scheduled based on my husband's availability, since he wouldn't be able to come out on each trip given job constraints. We were so grateful that Heather went above and beyond to schedule with those factors in mind. Her relationships with vendors also helped significantly, because they were willing to accommodate us and our many redeye flights and seventy-two-hour trips. As for the day itself, our wedding was gorgeous and downright stunning. Heather and the Carolina Event Design team knocked it out of the park! We were blown away by how beautiful our venue looked, from the lighting to the place settings. It literally brought tears to my eyes. Without Heather and Carolina Event Design, we never could have had such a beautiful, memorable day. Brides and grooms, congratulations on your engagement. If you want your big day to be extra special, you can't go wrong with Carolina Event Design!

Ashley

Married on 01/10/2015

Working with Carolina Event Design, specifically Heather Bryson, was literally the best decision I made in my wedding planning process. Not only was Heather and her team worth every penny (seriously!), but they went above and beyond to make sure I was taken care of and that my wedding day was everything I hoped it would be and more!

I was one of those brides who thought I could do all the planning on my own, and ended up 6 weeks out and completely in over my head! I hired Heather late in the game and she TOTALLY saved the day! She was sensitive to my remaining budget and was able to work with what I had already planned, as well as bring new ideas to the table in a short time frame. Also, her extensive network/relationships with local vendors made everything so much easier. She knows the wedding industry inside and out! Once all the planning was done, Heather and her team executed everything during the wedding week! I didn't have to worry about anything other than just enjoying getting married. It was so great to sit back and know that everything was off my plate. Totally worth it!

I think the things I loved most about working with Heather was her fun personality, her honesty and her willingness to listen. She really cared about me, my fiance, and our dreams for the day, and that made it easy to trust her when making important (and expensive) decisions. It felt like planning a wedding with a true friend!

If you want a team of professionals who truly care and are committed to your day going off without a hitch, hire Carolina Event Design!! They are the BEST.

Summer

Married on 11/15/2014

My husband and I were married on November 15, 2014. Our guest list was growing by the minute and I was becoming overwhelmed. This is when I reached out for help, Heather was highly recommended by numerous individuals and vendors. She exceeded my expectations as a wedding planner and really listened to our needs for our special day. I love that she was willing to take risks and to find a way when I suggested something out of the ordinary. All of the vendors she introduced us to were very professional and followed through accordingly. When the big day approached I knew I was in good hands, I was totally blown away by her team and organization of the whole event. It is true that our wedding day was the best day of my life and I am so thankful it was so enjoyable and stress free. Heather created a wedding beyond my dreams and I will forever be grateful for that!

Carolina Event Design was the best choice I made for my Wedding. Everyone always prepares you that something will go wrong on your wedding day whether it is small or big it really doesn't matter because its your wedding day. I will say that I had a FLAWLESS wedding day from the start of the day to the end. This would not have been possible without the team at Carolina Event Design.

Brenda

Married on 10/12/2014

Heather was the most amazing wedding planner. I came to her in April with nothing but a venue and a dress for an October wedding and she pulled off a miracle. Everyone who attended said it was one of the best and most beautiful weddings they have ever been to.
Are you interested?
Send a message