127 Reviews
Recommended by 98% of couples
Quality of service

4.9 out of 5 rating

Average response time

4.8 out of 5 rating

Professionalism

4.9 out of 5 rating

Value

4.9 out of 5 rating

Flexibility

4.9 out of 5 rating
84 User photos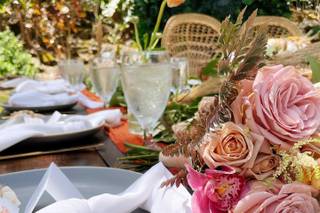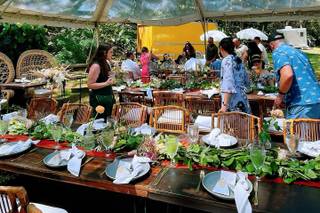 + 80

photos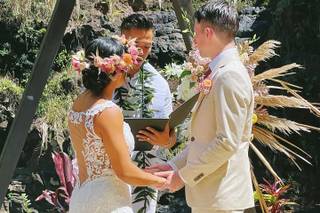 Paul S.

Married on 03/10/2023

I could not imagine my wedding day without the ABC team!

We got married on March 10, 2023. I got engaged on 11/6/2021 and my first call with Lauren to discuss more details was on 11/30/21. ABC was the first team I booked to be a part of our special day.

So I guess you can say I have been planning for a while. My initial call with Lauren went great. I loved her energy and I also really appreciated just how transparent she was with me and answered every question I had. This was my second wedding planner call and I had four additional calls scheduled with others that week. I canceled them all and knew ABC was perfect for me. The story of how her and Natalie started this business in college was amazing.

Throughout the process I was able to get most of my answers answered via email. The team has A TON of resources so honestly they make it easy. They do make it easy with a Calendly link incase you need to book time for a quick chat.

I had a check in call with Natalie about 6 months out because I just needed a peace of mind that my rentals were in good shape. She was able to go through it all with me and we even went over time, but she was so thoughtful and did not rush off the phone. I've had many friends plan weddings where they could get barely any face time with their planner until 1-2 months out and that is not the case here. You can tell that everyone at ABC truly loves what they do and they all care.

I am very type A and it's hard for me to completely give up control, but ABC made it easy. They have such amazing relationships with all vendors and honestly they had an answer to every question I asked.

Jamie was my lead coordinator and on the day of the wedding, she was on top of it! Everything was PERFECT. Not one thing went wrong. It was truly so magical.

I would HIGHLY recommend the ABC team. Not only are they experts in the industry, but Lauren and Natalie are truly amazing founders. Everyone is patient, professional, and most importantly you can tell that the team truly is excited to be a part of such a special day. I cannot imagine my wedding without them.

Kelly G.

Married on 01/08/2023

10/10 Experience with ABC

Major mahalos to ABC wedding coordination services!!!!! Our day would not have been pulled together if it wasn't for you! From the moment we were referred to ABC our experience was INCREDIBLE!!! Team members of ABC we incredibly thorough from our very first call with them. As a couple who lives on the mainland, but planning our wedding on the North Shore of Oahu for Jan 2023 we knew that some sort of coordination/planning service was going to be a MUST since we didn't live on island anymore. ABC completely surpassed our expectation by the amount of help + guidance they gave us along the way..... From professional opinions, vender referrals and services, and even helping us find our unique venue choice -- shoutout to Kelly G!!! They even helped us curate our unique wedding layout - there's no way I could've come up with this on my own! It was PERFECT!

Keyah and Jamie were amazing to work with from the get-go. Super professional! As the bride, they helped me with so much on our wedding day. Jamie would check in with me in every moment to see if I needed anything. I have never felt so taken care of! I knew nothing would go wrong because I had Keyah and Jamie on my side for our wedding day! They surpassed my expectations of wedding coordinators. They are true super heroes! So kind, nurturing, understanding, and bada**!

If you're thinking of booking with ABC, YOU MUST! Worth every penny! I could go on and on...

Tricia H.

Married on 11/29/2022

Best decision we made for our wedding

Many thanks to the ABC team for playing a big part in making our special day so memorable!

Selecting ABC - Our destination wedding was in November 2022 and we began our planning process in January 2022 (we were planning our wedding from California). Our first step was to find a coordination team. After sending out multiple inquiry emails to various companies, we landed on our final 2 choices. We were very impressed after our very first meeting with Lauren - super professional, knowledgeable, and personable. The other company was highly recommended to us by a friend and had a huge social media presence. After meeting with the owner, we never received a follow up - we took this as a bad first sign from a wedding coordination company. We decided to go with ABC and we're so glad that we did!

Planning process - I am very much a planner and an organized person. I usually enjoy planning events, but I found wedding planning to be very overwhelming and stressful. I truly could not have survived wedding planning without ABC's help. The Google Sheet they provided helped me organize all my vendor, payment, and guest info. Having the timeline at my fingertips was very helpful. Also, the monthly checklist was such a great guide! It was so easy to shoot the team an email or schedule a call for any questions. All of our vendors had nothing but great things to say about ABC - it was reassuring to know that they are highly regarded by the Hawaii wedding community and that we were in good hands.

Day of coordination - Leisha was our lead coordinator for our wedding day and she was excellent! We could not have asked for a better coordinator. Our wedding party and family could not have been more impressed by her leadership. There were some hiccups throughout the day (as expected), but I didn't even hear about them until the next day. Leisha made our day run so seamlessly; everything just flowed so smoothly! We truly didn't have to worry about anything at all during our wedding. Everything was set up and taken care of for us and all we had to think about was enjoying our day.

I can go on and on with never ending great things to say about the ABC team. I would highly recommend the Signature package for anyone is looking for some guidance with wedding planning, flexibility with choosing/communicating with vendors, and a stress-free/worry-free day of coordination.

Mahalo ABC team for EVERYTHING and a special shout out to Leisha for being such a pro at what she does!

Are you interested?

Send a message

Shamini P.

Married on 11/23/2022

Best wedding planners ever!

ABC is a must have, hands down best wedding planning service that all couples should hire, especially for a Hawaiian wedding! If you are busy professionals trying to plan a destination wedding, look no further as this is the group to trust your dream wedding to!!

Keyah was our lead coordinator and we both couldn't have asked for a more invested, kind hearted, hard working wedding planner like her. She constantly went above and beyond and truly made our process smooth and stress free. In fact, so many moments I called her my JLo (from wedding planner :)) because that's just how amazing she was! Lauren is by far the most professional business owner we have ever had the pleasure to meet, and I think what especially blew us away was hers and her team's professionalism and ability to handle difficult situations without allowing us to get caught up in the stress of the moment. I think that takes a very unique group of personalities and I truly believe this can only be found within this team.

Last but least, if you are very busy and planning your wedding in Hawaii as a destination spot, we would highly recommend the Elite package. This package is worth every dollar as the team takes over every detail, interaction with vendors, etc alleviating so much stress off the couple, especially when they don't have much time to do these details by themselves. If you are a bride searching for a group and basically going off of word of mouth and reading this, look no further. I was just like you and didn't know who I could trust and all I can say is I'm SOOO glad I found this group and we went with them. You will not be disappointed, not only did we have a fairytale wedding but the day truly turned out to be more magical than we could have even imagined and we owe it to ABC!!!!! Sign with them today!!

Brooke

Married on 09/30/2022

Best service ever!

I would 100% recommend ABC! They made sure everything went amazing! Down to every little detail! Super professional, super nice, super worth it! They took over and made sure everything went exactly how we wanted it and beyond that. I don't know what we would have done without them!

Charmaine P.

Married on 09/19/2022

Wedding was FLAWLESS, thanks to ABC!

If you are looking to have your destination wedding in Hawaii, look no further... ABC is THE best for planning and coordinating your wedding, hands down!!! From the beginning of planning your wedding all the way to the actual ceremony, ABC was there for us every step of the way and they are WORTH EVERY PENNY!! My husband and I are from California and we wanted someone to help us with the wedding coordination. We also had NO idea where to even start when it came to coordinating a wedding. ABC did an excellent job of giving us spreadsheets, checklists, vendor lists, expense tracker, Google Drive folders, and everything we needed to stay on top of our wedding planning! Our coordinator Brittany Wright was INCREDIBLE and was so professional and friendly throughout the process. Mind you, I can be a Type A, OCD person when it comes to planning events (especially my own wedding LOL), but Brittany was so kind, understanding, and professional the whole way through. She responded to my emails and texts very quickly and also was available for 15 minute calls here and there if I had additional questions.

The BEST part is that about 10 days out from the actual wedding day, ABC and Brittany completely took over the planning and served as the main point of contact between all the vendors. I cannot tell you how WORTH IT this was!!!! By the time the wedding actually happened, I was shocked that literally EVERYTHING happened flawlessly.

I was stunned because so many of my friends and family told me things like, "You won't have time to eat" or "Something always goes wrong at a wedding." Shockingly... NOTHING WENT WRONG. We were ON-POINT with the timeline. We were punctual. Nothing was off schedule. Brittany even gave us an ENTIRE HOUR for me and my husband to eat our lunch (we had a day wedding), without interruption. Brittany even told the VENDORS to take breaks!!!!

It's clear to me how much Brittany and ABC actually cares about the people they work with -- vendors, bride/groom, family, EVERYONE!

On the day of the wedding, we also had help from Jamie who helped check in on me and my husband frequently throughout the day to make sure we had everything we needed. Jamie and Brittany were able to save us appetizers, entrees, and desserts before they were all eaten up LOL!! They are THE BEST!!

I felt almost guilty for having a literally FLAWLESS wedding lol!! I never thought it could be possible, but it truly is!!! YOU MUST hire ABC lol!! They are worth EVERY SINGLE PENNY!!!!!

Meloney B.

Married on 09/09/2022

Best wedding decision!

One of the best wedding decisions I made was bringing on the ABC team! I planned my Hawaii wedding from Michigan. I knew nothing and jumped into it completely blind - enter ABC ready to answer all of our wedding questions and offer suggestions! We picked their day of coordination package. They helped us understand what to look for in vendors, what activities needed to completed and helped us learn what to know about getting married in Hawaii. We we're never alone in our planning. We had a lot of coordination calls with them where we walked through our plans as they developed (timeline, layout, parking, decor, setup, logistics). You can literally ask them anything and Natalie was so caring. She understood all the stress and what we were feeling. About a month before the wedding they took over communications with our vendors and finalized all our choices. Their day of coordination was incredible, they took care of it all and they really know what they're doing. You can trust everything to them, relax and end joy your big day!! Our wedding was amazing, thanks in large to ABC.

Lacey M.

Married on 09/08/2022

The best team on the island!

We used ABC as our wedding planners where they get involved with 3 months out, then take over at 1 month.

Our lead was Keyah and we could not say anything but great things! During the planning phase, Keyah was detail-oriented and never seemed annoyed with my constant list of questions. Additionally, she made sure we didn't miss anything on our rentals or decor. Keyah taking over all communication with vendors at the one-month mark which allowed us to focus on getting more excited, rather than constantly emailing vendors with the new guest count and adjustments.

On the day of, I did not have to worry about one thing. I am usually the person constantly checking the clock, however, with Keyah, I didn't look at my phone once and we stayed on time resulting in the day of going seamless! Keyah thought of everything, including saving the guest book and cards when a light drizzle started. Paulette also assisted on the day of, and make sure we had food or a drink at all times!

ABC, and specifically Keyah, stood out when we ran out of white claws, which was my preferred drink, and knew we had some in our condo a couple miles away. When her shift was suppose to be ending, she drove back to our condo and brought me back the extra white claws! Additionally, a decor item got left behind and she personally drove it to our house the next evening!

We couldn't have asked for a better team to ensure our special day went smoothly.

Pajouablai M.

Married on 09/03/2022

Hire ABC Weddings ASAP - you won't regret it!

Best decision ever was hiring the ABC team to assist with vendor recommendations and day-of coordination. Kelly was our lead and on point every step of the way! We chose ABC because we knew they would provide a team of 5+ people to handle everything vs other coordinators who said they only had one person to manage. We could not have been happier with Kelly and her team. They handled everything from the 1-month mark to the rehearsal to set up and clean up of the day. We are so grateful for them and would hire again if we had to redo our wedding!

Susie C.

Married on 08/17/2022

My dream wedding became a reality!

Leisha was an absolute lifesaver and sweetheart. I'm sure she had a lot more planning from other customers but she always made me feel like I was the only one. My wedding was a dream and she made sure every single part of the planning went as planned. Thank you ABC!

+ 14

photos

Bree I.

Married on 08/08/2022

Look no further, you have the BEST Coordinators Here

If you need the best wedding planners who are not only on top of every detail, but know how to make your wedding run smoothly, they are it! I could not think of a better group to help plan and coordinate. They have the best connections with vendors and timelines to make sure you have everything you need or even weren't thinking of to check off. As a producer and event planner, I am very particular and hard for me to trust most, and it was the easiest with Kelly and the team. They are pros and made me feel at ease, even when things changed last minute too. They also took such care and thoughtful consideration with difficult family members. You are truly in the best hands with them.

Lisa B.

Married on 08/08/2022

The best day ever!

I was so lucky to have ABC help plan our destination wedding in Honolulu. From the very beginning planning this from the mainland was just so easy with their help! Anytime I had a question or concern it was met pretty quickly. We even had to postpone our February 2022 wedding to August and that was stressful, however my stressed was eased with the ABC team's help. Everything that I dreamed up came to fruition with Keyah helping almost daily on text messages a month before the wedding. She was awesome! Anytime I worried about something, she had a solution. My day was beyond perfect! I cannot even think of one thing I didn't love! I relive that day over and over and I want to repeat it because it was so wonderful! I come from a family that always did everything themselves at the wedding and it was so nice to enjoy my day and not worry about a thing and just have it be MY day. Keyah and Jamie were so professional and wonderful that day I can just go on and on......

Russell J.

Married on 08/01/2022

Best wedding coordinator service

My fiance and I were in search of a wedding coordinator after our original wedding coordinator from another company fell through a month and a half before our wedding. We are from the Bay Area in California and planning a wedding from across the ocean was no easy feat. Natalie came to our rescue and pulled EVERYTHING together in less than 5 weeks. She gave us what we were looking for: honesty, communication, and transparency. She provided us with options and gave advice to us when we couldn't make a decision. She helped to procure vendor contracts and facilitate payments to vendors. Without Natalie and her team, our wedding would not have looked so beautiful or have run so smoothly. Everything was amazing. Thank you so much Natalie and Aloha Bridal Connections!

+ 2

photos

Makenzie M.

Married on 06/28/2022

Thank You ABC

When I started planning for my wedding, I debated whether we wanted to get a coordinator. I was hesitant as it would be an extra expense and I was confident in my planning abilities. I am a very organized person who enjoys using spreadsheets, vision boards, budget trackers, etc. so was it really worth getting a coordinator. Although I was confident in my planning, what I truly wanted was for our family and friends to be hands off on the wedding day. I did not want any of our guests or bridal party to have responsibilities leading up to the day or the day of. After all we were having a destination wedding and everyone, including my husband and I, deserved to enjoy the whole week without lingering responsibilities or tasks to do. So I reached out to ABC and knew they were the ones for us!

On our wedding day we did not even think about one task or thing that needed to be done, nor did any family member or friend lift a finger. Julie and Sherry were phenomenal- I can not sing their praises enough! They truly were the behind the scenes that made everything come together, ensuring everyone was taken care of, and that every item was in its place. We had complete trust and confidence in them. Not to mention they were genuine, kind and excited for us. Their positivity added to our day, making us feel valued and celebrated.

We are also so appreciative of ABC's website. In 2020 when I began my planning process, their website was my springboard to finding amazing vendors. I used recommended vendors from their website to look through instagram. The vendors tag each other on their instagram posts and I was able to find even more vendors through the Instagram tags.

We cannot thank ABC enough for making our day one to remember! And I am honestly now wondering if becoming a wedding coordinator is for me too! Having a job you truly love and being a part of an amazing working culture is one to strive for. The ABC team embodies both!

Charmaine G.

Married on 05/29/2022

Our dream wedding fulfilled!

Top wedding gift you can give yourselves is to hire a wedding planner, and THE BEST wedding gift would be to hire Aloha Bridal Connections (ABC). Keyah, Kelly, and Brittany gave us and our families the wedding we had dreamed of, and then some. From the beginning, they really took the time to get to know us (our vision, who we are as a couple), our wedding party & friends/ families (& any dynamics that come with them), and our wedding goals/ambitions. Neither my husband nor I (nor our families) had previously been involved in planning a wedding so we were reasonably nervous about it all. The ABC team held our hand through it all, keeping us on track, and providing constant reassurance (backed up by trackers/project planning docs) that we were hitting all the milestones we needed to in a timely manner. And while they had extensive planning materials, it never felt overwhelming – they did a wonderful job at breaking up action items into reasonable chunks so that no 1 item was overwhelming. When our original florist fell through at the last minute due to an emergency, ABC immediately stepped in and helped us book a new florist within our budget and that fit what we were looking for. They have been in the business for a while and have an extensive network of trusted wedding vendors they've worked with – another reason of many why we were so grateful to hire them. Based on our intake survey/interviews, they were able to provide us a list of wedding vendors that truly fit our vision and budget. Even after doing our own research, their referrals were ultimately the best options we were able to find. We also greatly appreciated the strong attention to detail to everything throughout the process – e.g., ensuring notes were kept up to date across different resources, judiciously tracking items shipped/received, having my veil ready for pictures (I had opted to not use it for the ceremony and had then forgotten all about it). ABC struck a balance of keeping us in the loop on the things that mattered, and keeping us away from all the details that were too in the weeds for us. Responses and communication channels were always efficient and timely – we even created a group chat that helped further expedite questions as we got closer to our big day. On our wedding day, everything was seamless – my husband and I really thought we'd be a lot more stressed on the day itself but because of ABC we were able to really be present and enjoy every moment. ABC took care of coordinating and setting up everything with our vendors (and took care of finalization calls the weeks before leading up to our event). After the event finished, they made sure everything got packed, delivered, and wrapped up (it can be a bit chaotic after everything wraps up so it was such a relief knowing that ABC was on the case). We can honestly say this wedding exceeded our wildest expectations and a huge part of it is because of ABC – thank you Keyah, Kelly, and Brittany for making our dream wedding come true!

Whitney V.

Married on 05/29/2022

Amazing!

Look no further! You have found your day or coordinator! We feel so blessed to have the ABC team help bring our wedding day to life. Their interactive website/ email system makes it easy to schedule phone calls (avoiding those painful back and forth scheduling emails).

We had a micro wedding (9 people total), as a bride I debated if we even really needed a wedding rehearsal and day of coordinator. Boy was I wrong… hiring ABC put my mind at ease. If you're getting married in Hawaii—I'm guessing you also want to feel like you are on vacation! The second we arrived in Hawaii I knew we were in good hands, and I was able to enjoy our Hawaiian adventure even more.

On the day of the rehearsal - Natalie picked up our décor items, and walked us through what to expect on the wedding day (where to stand, the processional order etc ). We've all attended weddings before but there are always so many details and questions people have, ABC was there to help! Although our beach ceremony was small, the rehearsal was a great way to show ABC our vision of where we wanted to stand and the background we wanted. ABC was there to start "blocking off the area" (aka standing in it) to avoid any sunbathers blocking our aisle on the wedding day. Something I never even thought about...

On our wedding day – seeing Natalie again was like seeing an old friend. I knew she was there to have our back and to support us with anything we needed. Natalie's superpower is "calming energy" which as a bride you want and need. As an emotional bride, anytime I felt those tears coming, Natalie was there to hand me a tissue and remind me to take a deep breathe. She truly cares so much about her job and made me feel like a princess.

Being an intimate wedding, all our guests got to know Natalie and felt comfortable going to her (not me) for any questions. Remember how I said I didn't know if I needed a planner? Well, I did, and you do too!! If you are even considering hiring a day of coordinator DO IT.. make it your wedding gift to yourself, find room in the budget. You are in great hands with ABC and you will enjoy your special day 100x more with their help, I PROMISE!

Rachel R.

Married on 04/30/2022

Incredible support

It is easy to feel like a helpless idiot when planning a wedding. No matter how on top of things you try to be, you never realize everything you need to do, much less how to do them or what they should cost. That was especially true for us when we got engaged and tried to plan our wedding during the pandemic.

That is why it was such a blessing to have ABC as our coordinators. Even without getting their top tier plan, they were still there throughout the planning process to hold our hands, answer our questions, make sure we were taking care of everything, and generally reassure us that we weren't crazy.

Leading up to wedding and on the day of the wedding itself, we worked with Leisha. She was fantastic. Once again, she was with us every step of the way, answering every question, putting us at ease, and wrangling all the different services and guests to make sure that our wedding unfolded like clockwork. In doing so, she allowed us to truly enjoy the day and ensured that everything proceeded exactly as we wanted and beyond what we imagined.

I will be honest that I was initially skeptical when my wife emphasized the importance of a coordinator, but I can absolutely say that I was dead wrong. We thank ABC from the bottom of our hearts for all their assistance and for helping to give us our perfect wedding.

Whitney G.

Married on 04/13/2022

Life Savers!

ABC saved our wedding. We cannot thank Natalie and the ABC team enough. Our venue was dealing with some internal issues and Natalie went above and beyond to make sure there were no issues with our venue. She dealt with the venue and rentals company directly when I couldn't get ahold of people for months! She's a life saver! It's so hard planning a wedding, then planning it in a whole other state was challenging. Natalie and the ABC team made planning much easier on us. Honestly, the details of creating our schedule, layout, and timeline was such a huge factor for us. If ABC didn't provide that, we would've been so lost and our vendors would've had extra stress on their hands creating that. We hired ABC as day of coordinators and we were thrilled with the amount of support extending to three months prior. Choosing ABC was the smartest decision to our marriage haha, but honestly the whole team there rocks. We appreciated everything they did and we feel like we made some real friends from their team. If you're debating on needing a coordinator, I highly suggest ABC. I pride myself in how organized I am and I even do event planning for work myself. But planning a wedding in another state, and not being familiar with regulations or local vendors in case of emergencies… just book ABC. They'll work really hard to make sure you have a wedding where you can actually enjoy every moment of your special day!

Tammy R.

Married on 04/12/2022

Highly Recommend for Out of Town Couples

Natalie & Brittany were absolutely wonderful to work with! I highly recommend the team at Aloha Bridal Connections. We relied heavily on local referrals from the team as we were coming to Oahu from BC, Canada for our wedding and every vendor they recommended far surpassed any expectations we had. The ABC team helped our big day go smoothly and we are very happy that we ended up hiring them! On top of being very professional, both ladies were so incredibly personable so it felt like we had two new friends there on our wedding day. Thanks again Natalie & Brittany!
Tammy & Ty

Jeffrey G.

Married on 08/14/2021

Superb, Wish They Planned Everything!

TL; DR: ABC was a wonderful choice. Thoroughly professional, our only regret is we didn't buy more planning. They will make your wedding perfect.
Some background: My wife plans events professionally, and my mother is a professional event planner. We thought "how hard could a wedding in Kauai be?". Unfortunately, our venue required an event planner, so we chose ABC based on great reviews and good price, especially for the option we chose which was the day of coordination + the few weeks before hand.
This package meant that ABC was hands off until a few weeks before the wedding, however ABC went above and beyond the agreement making sure everything was okay through the various stages of COVID restrictions and rescheduling.

What we didn't know: planning in Hawaii is HARD! The cultural differences, the way business is done, the communication style all make planning very stressful. Many vendors refuse to sign contracts, just working on trust. Tons of top notch vendors don't even have websites! You just have to know about them, and these are all the cheapest, high quality ones that won't rip you off just because you have a wedding. We even have significant amounts of family on the islands that were helping us out and we still just barely got the whole thing planned.

If you think like we did and say "how hard could planning a remote wedding be?" please reconsider! The amount of stress relief when ABC finally stepped in and took over all communications with our vendors was immeasurable, sometimes driving out to talk to them because that's how business is done on the islands. I almost broke into tears, I could finally sleep well again, completely priceless. We had Julie as our main point of contact and she is such a breath of fresh air, absolutely amazing and professional, watching her work was like watching a master painter. I thought we were organized but she takes it to another level. She though of a lot of things we had not, and took care of it all extremely cheaply "what are you gonna cut the cake with? What about the trash removal throughout?" etc… Every one of the things Julie changed about our ceremony, décor, timeline, etc... was dead on the money the right call.
Then it got to the wedding weekend, she held our hand as it looked like the event was about to be cancelled by new restrictions, and made sure we were in the loop despite things being out of our hands. She bent over backwards to make it to the rehearsal, and it was incredible how much knowledge and experience she had. Julie shepherded all the vendors to make sure things went well with setup, then walked us through the rehearsal. I've been in weddings before, my mom has been in countless, as have a bunch of the party, we were all very impressed with Julie's work. She predicted so many things that could happen and planned us for it "the bride and groom might get too excited and forget to collect their bouquet back, if that happens MOH just do this…" etc… She taught us really cute things that looked great on the recap.
Throughout the day of she and her cohorts checked in on us, calmed us down, and went above the call of duty. She showed up with food out of nowhere, made sure we knew what was going on, and kept the entire night to minute precision while accommodating for our last minute wishes. She literally sewed my wife in her dress minutes before the ceremony.

I cannot overstate how perfect ABC was, and how much I wish Julie just had taken care of the whole thing. I know she would've done an amazing job while accommodating all our preferences and dreams. We probably would've ended up saving money because she knows so many vendors personally. We are forever a fan of Julie and ABC!


Jenny A.

Married on 08/06/2021

Best wedding coordination team in Oahu

When my wife & I started planning for our destination wedding back in March 2019, we knew that a wedding coordinator was our top priority. After several weeks of research (Yelp, Instagram, Facebook etc) and meetings with different coordinators based in Oahu, Aloha Bridal Connections was the one meeting that truly stood out. Their website was comprehensive, their reviews glowing, and our initial call with them felt like chatting with a long time friend. Natalie was professional, dedicated, and compassionate throughout the entire process and exceeded all of our expectations.

My wife is a very detail oriented person and it was crucial for us to find someone who was organized, communicative, and knowledgeable. We are based in the Bay Area and with a destination wedding in Oahu, we leaned on Natalie heavily for advice and recommendations on everything from top to bottom. Natalie prepared us with lists, spreadsheets, action items, schedules and deadlines. We visited Oahu later that summer and finally got to meet Natalie in person after months of communication via phone and email.

12 months of planning later, and 4 months away from our wedding we made the difficult decision to postpone due to Covid. We connected with Natalie countless times early on during the pandemic to monitor the health and safety guidance for weddings and even during a time of uncertainty and ambiguity, Natalie was a rock, assured us of our options, and met us with compassion and understanding.

On the day of the wedding rehearsal Natalie was extremely thorough about every step from the minute we arrive, to the minute we head home and everything in between. Natalie is excellent at coordinating a space and when Natalie speaks, everyone listens. Everything she described during the rehearsal was flawlessly executed the following day.

On the day of the wedding, as the wedding party was getting ready, everywhere we looked, Natalie was always there. She seamlessly floated back and forth from the bridal suite to the groomsmen yurt ensuring that we had everything we needed.

We had a loaded schedule but Natalie made sure nothing felt rushed. Natalie was always there to let us know what was next. She brought us our first drinks as a married couple! She collaborated wonderfully with our vendors, from making sure we got all our pictures with our guests to making sure we were well fed with delicious appetizers. Natalie prepared our plates for dinner and even packed us left over food at the end of the night.

During and after the wedding, all we got were endless compliments about how well the wedding went and we know this would not have been possible without Natalie.

Booking ABC as our wedding coordinator was the best decision we made for the wedding.

Natalie, thank you for your dedication. Thank you for always being there with encouragement and support. You redefined what it means to be a wedding coordinator none of this would have been possible without you. We truly appreciate everything you've done for us. Whenever we think back and reflect on one of the most special days in our lives, we will be forever grateful that you made it happen.


Mischa

Married on 08/05/2021

Fantastic, calming, kind, thoughtful

The ABC crew were amazing as day of coordinators. From the beginning they made sure to get to know you personally and understand your vision. They had a timeline checklist and kept tabs to make sure you were on track for the big day. We couldn't have been more at ease knowing Natalie and Kelly were there to answer questions, all we had to do was show up! We would definitely recommend!

Tiana S.

Married on 07/31/2021

Wonderfully professional, reliable & warm

I have nothing but great things to say about the ABC team!!! We hired them for our day of coordination in 2019. Fast forward through a pandemic, our postponed then rescheduled wedding, and ABC stuck with us through it all. When we rescheduled our wedding, we chose a new venue with only about a 100 day window til the big day. ABC was on it - organized, communicative and so helpful in assuring we pulled this together. Everyone on the ABC team was super responsive via email, text, and call. I had many changes and requests along the way - even up to the week of our wedding and ABC accommodated them all.

PS - their stellar reputation in the community and among other vendors/venues is apparent! In fact, they helped connect us with a couple of vendors when we were in a bind. They took over communications with all of our vendors a couple weeks ahead and took care of all of the logistics. The google docs and spreadsheets (timeline, shot list, guest list, table assignments, etc.) they built for our big day was very impressive as well!

On our big day, I am so glad we had Kelly and her team on site. They kept things moving smoothly and assured that as bride, I had no stress. I am so so happy from start to finish working with them! Thank you Lauren, Natalie, Kelly and the entire ABC team for treating my vision as your own and making it come to life!

Lauren

Married on 07/27/2021

The best!

If you are looking for a professional, affordable, and knowledgeable wedding coordinator, look no further. Planning a destination wedding in Oahu, HI from Orange County, CA was not an easy task. I am so glad I booked ABC!

We booked them in June 2020 and got married in July 2021. They were there for me throughout the entire time. Whenever I had a quick question or concern, I was able to make an appointment for a phone call to talk to someone. They have SO much knowledge of each of the local vendors, it was easy to feel comfortable with the decisions I was making without even seeing it all in person. When it came closer to the wedding they looked through my contracts and ensured I had ordered/booked every little detail I would not have thought of (I.e. enough table linens, tent for DJ, etc.). I also wanted to save money in some places so I ended up using a DIY sign I made, bought my own napkins that needed to be folded and a place card for each guest. I was worried it might be too much to ask them to set it all up the day of but our day of coordinator did it without any hesitation. Any time I was feeling overwhelmed with questions or concerns, I could count on a phone call with ABC to calm the nerves.

Our day of coordinator ended up being Kelly. I cannot thank Kelly enough for everything she did that day. She was so calm and collected and made sure everything ran smoothly. Our day was absolutely perfect! There are times when words cannot express the gratitude you feel towards someone and this is one of those times. Mahalo x100 Kelly, Natalie, Leisha, Lauren and entire ABC team!

Juliana

Married on 07/23/2021

Aloha Bridal Connections

We are so thankful we found ABC. Lauren and Natalie made planning a wedding easy from California and through a pandemic. Our day wouldn't have been what it was without them. They were responsive, so sweet and really helped us put our vision together.

They truly did everything from recommending vendors, hashing out all the details for months leading up to our wedding, handling vendor tips and so much more. We would definitely recommend Aloha Bridal Connections to anyone considering getting married in Hawaii!
Are you interested?
Send a message