Reviews
5.0 out of 5 rating
Quality of service

5 out of 5 rating

Average response time

5 out of 5 rating

Professionalism

5 out of 5 rating

Value

5 out of 5 rating

Flexibility

4.9 out of 5 rating
99%
Recommended by couples
Awards
16 User photos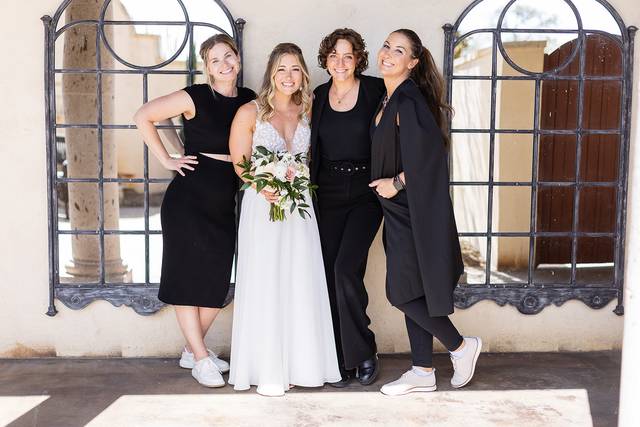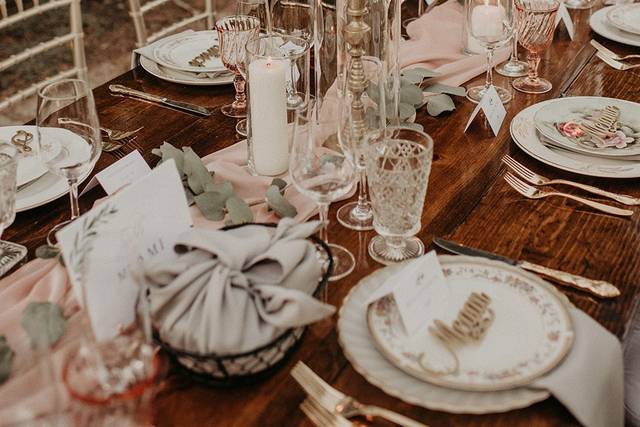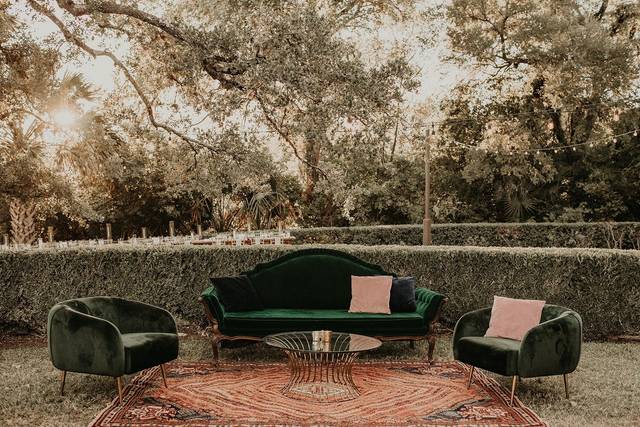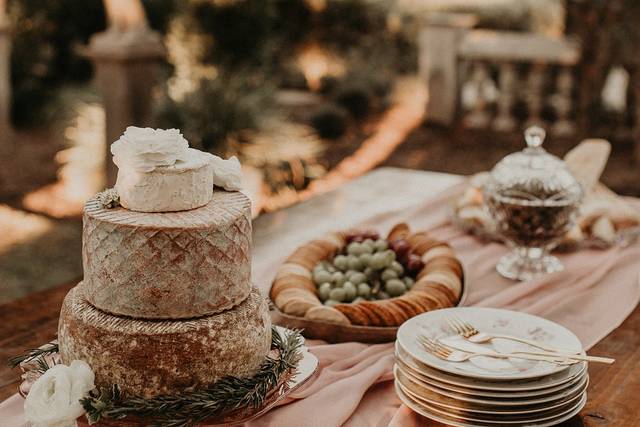 + 12

photos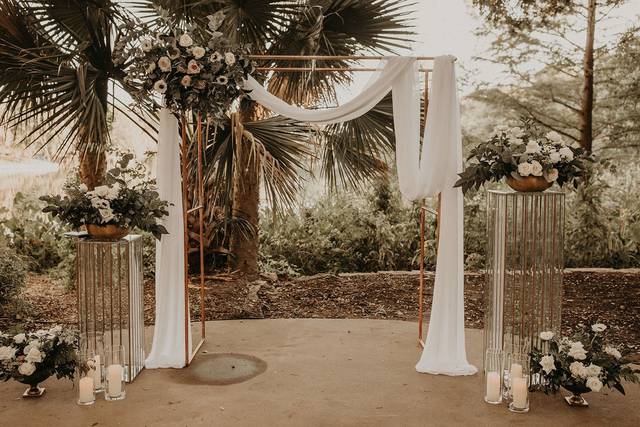 Kat

Married on 06/16/2023

The perfect day!!

We just got married (6/16/23) and had Jessika from 36th St. Events helped with both our design concept and planning (she helped us initially in the "lighter planning/advisory" service and then onto full service 2-month-out planning and coordination). Hiring her and the team was one of the MOST important and valuable choices we made early on in the planning process! Our day was actually perfect (seriously, nothing went wrong) and that is thanks to the hard work of Jessika and the 36th St. team 💌 She's the best and I cannot recommend her enough!!!

Mac M.

Married on 10/09/2022

Jessika is an absolute lifesaver

Jessika was such a lifesaver for our wedding! We had moved away from Austin and were functionally organizing a destination wedding from afar, so we hired her for day-of services plus advance planning for three months before, We simply couldn't have done it without her. Before the big day, she helped us think through logistics and did such a stellar job of walking the line between helping us realize our ideas...and gently nudging when we needed the professional guidance to steer away from some of those ideas. The thing you want on the day of is knowing you're in good hands so you can focus on the moment, and we were only able to do that because of her. Jessika and her staff handled a thousand tiny things to make the day go smoothly and we didn't even notice anything was awry, which is the highest compliment. She even transported a carful of decor to and from the venue, really above and beyond. We highly recommend her!

Bita R.

Married on 05/28/2022

Cahnler Camp and her team did a great job!

We worked with Chanler Camp as the lead coordinator and Jordan and Jessica came along as the assistants on our wedding day. As someone who had already started planning for my wedding (I am also a control freak!) Chanler really helped me stay on top of tasks and organize my thoughts. I highly recommend 36th street for wedding planning.

Are you interested?

Send a message

Nicole W.

Married on 02/12/2022

Chanler from 36th Street Events is an angel that made my day perfect!

I can't say enough wonderful things about Chanler from 36th Street Events - she is truly an angel that made my wedding day so perfect. Don't even think twice, and book her 😊. She will truly make your day so special and worry-free. I got to really take in my wedding day and live in the moment which is really every bride's dream. On top of that, she felt like a best friend which was really comforting. My husband also couldn't believe how amazing she was at her job, and our entire wedding party was just so impressed.

My wedding venue, Ma Maison, requires you to book a day of planner and I did A LOT of interviews with different preferred wedding planning companies and their planners, but most of them felt so intense and honestly stressed me out. I wanted my day of planner to feel like one of my friends since they are literally with you every step of the way on your wedding day. As soon as I had a call with Chanler I knew right away she was the wedding planner I wanted to book. She has a calm but very cheerful demeanor, and brings such a positive vibe to all things. While Ma Maison did require me to book a day of planner, looking back I would book Chanler whether it was required or not because she took so much stress off my plate during the pre-planning process & made my wedding day run smoother than butter!

Let's talk details:
--> Pre-planning process:
While I booked the "day of planning" package, services actually start ~6 weeks out where Chanler took over all of my vendor & contract communication (so helpful!). Even before the 6 week timeline, Chanler and I met for coffee so that I could tell her my wedding plans and ask questions. From there, Chanler put together an initial timeline that we were able to make changes to along the way. This was extremely helpful because I had no idea where to start with a timeline. Chanler also provided me with pre-planning documents and checklists which was kept us on track. She did this in a shared excel/word doc which made it so EASY to make comments to eachother & have timely communication. Every bride knows how stressful wedding planning can be, and Chanler made the process organized to help me not get over-whelmed.

-->Rehearsal:
My wedding party was SO IMPRESSED with Chanler! She is spunky and professional & did an amazing job getting our large wedding party (20 people total + parents) to follow instructions. Chanler did a great job getting our wedding party to listen and have a successful rehearsal but to also enjoy it (other weddings I've been in, it can sometimes feel like a chore). EVERYONE LOVED CHANLER!

-->Wedding day:
This is where the magic happens! Chanler and her team were just out of this world amazing on the wedding day. They are so professional, and helped us follow the timeline. It was truly like MAGIC. Not once did I feel stressed with the timeline or was thinking "what's next". I just got to live in the moment and enjoy my wedding day with my husband, family, and friends. My Mom, and bridal party just kept raving about how wonderful Chanler and her team was, they made the day run so smoothly!

-->Overall:
If I could give more than 5 stars for Chanler I would. She is truly the best in the business, and deserves all of the accolades. She is professional, organized, calm, and brings such an amazing energy that is hard to describe until you meet her. Thank you Chanler for making our wedding day so special and for being such an amazing person!

Julia R.

Married on 01/14/2022

A Dream to Work With

Jessika was easily my favorite part of planning our wedding. We had to postpone our wedding one year due to COVID, and Jessika made the entire process so much less stressful. We had a small issue come up the week of our wedding, and she called us to let us know and already had a solution ready. That's exactly what you need the week of your wedding. Jessika is the absolute best at what she does, and I loved working with her to bring our wedding vision to life. If you are considering wedding planners, you can end your search now. If I could give her 10 stars, I absolutely would!

Christina M.

Married on 08/22/2021

The Perfect Wedding Agency!

36th Street Events is definitely one of the more well known wedding planning agencies in the city, and it's obvious why. They make the planning process seamless. Coming from an events agency background myself, it was important to me that I didn't need to worry about anything and that the planner had processes and procedures that made the event seamless. I truly was able to throw all of my already planned details, not so planned details, and details I didn't know about yet at my planner (Chanler). She was as involved as she needed to be as a month of planner (as in, she wasn't all over me, nor did she ghost when I needed - she was perfectly accessible). And she took all of my details and executed the event flawlessly and with a smile on her face! I'd like to think I was easier than most as I didn't have a ceremony, but I'm certain she would have handled that with grace and ease as well. I'm truly grateful for Chanler - and the pricing was competitive too, so I know I chose correctly!

Nancy N.

Married on 05/12/2021

Jessika Knight is amazing!

Jessika Knight was the planner for our wedding on December 29, 2019 at South Congress Hotel, but she was much much more than that. She was a visionary, designer, project manager, advocate, negotiator, team leader and supporter. She did it all with a smile and a warmth that put me at ease from day 1. Ours was a very short engagement - only 5 months - and Jessika exceeded our expectations at every turn. She really understood us and what we wanted and found the right vendors at the right price to execute our vision. She made excellent recommendations and was so so knowledgeable. It was truly a perfect day! I can't imagine how we could have improved on it. If anything went wrong I'm certainly not aware of it (as it should be)! Jessika deserves all the credit for making our wedding dreams come true.

Rachel M.

Married on 11/08/2020

Hire them now!

Hiring Andie from 36th Street Events was one of the best decisions we made for our wedding day. We got married in Austin but live out of state and were nervous about planning a wedding from afar. There was no need to be nervous once we had Andie on board, from the moment we started talking to her about our wedding it felt like a weight had been lifted off our shoulders. She was so organized and asked all the right questions. The day of our wedding went so smoothly thanks to Andie and her team. We had our wedding during COVID and Andie didn't bat an eye when we explained all of the social distancing/safety precautions that were important to us. No need to look any further -- hire Andie and the 36th Street Events team now!!  

Robert M.

Married on 09/03/2020

Unbelievable and attentive

Jessika and 36th Street were the absolute best. Planning a wedding alone was not something we wanted to do, so we made the decision to hire a wedding planner, and we made the right choice. After we had everything planned and ready to go, Covid threw a wrench in our plans. Jessika jumped in and made it stress free for us, making sure everything was moved to a new date and handled the details with the vendors.

The day of went fantastic as well. Jessika and team were so involved in everything and made sure that we could focus on each other and not on everything going on around us. I CAN NOT recommend her enough.

Kristin P.

Married on 04/11/2020

Professional & Awesome!

I hired 36th street events for partial planning and day of planning for my wedding in Septembere 2021. I worked with Jessika and she was great! Before the event she gave us all the tools we needed to plan our layout, track meals and understand the schedule of the wedding day events. She made sure all of our vendors were informed of the production schedule and were all on the same page. On the wedding day itself Jessika and her assistant made everything go completly smoothly and even grabbed me a new pair of shoes from my room when my original ones were killing me. They were professional and had a great positive attitude. Highly reccomend I don't know how we would have done it without them!

Brittany V.

Married on 03/11/2020

Jessika Knight is hands down THE best

Jessika is absolutely remarkable- stop searching for a coordinator- YOU FOUND HER! If you want to feel completely supported so that you (as a bride) and your family can relax leading up to and on your wedding day, hire Jessika. We hired Jessika for full-service and we can say without a doubt it was THE single best decision we made when it came to our wedding. She accompanied us to all of our appointments and always had a list of questions that we wouldn't have even thought to ask vendors. We got to relish in the excitement of cake tastings, venue choosing, DJ listening because we knew she had our back. We trusted her so much that we practically just used whoever she recommended without question, which worked out better than we ever imagined. It's nearly impossible for us to choose our favorite thing about Jessika because she is the perfect amount of fun, kind, incredibly intelligent, organized, spreadsheet loving, design guru who listens intently....but don't let her kindness fool you, she will go to bat to make sure her bride & groom are enjoying their day surrounded by family and friends. At our first meeting Jessika let me ramble about what I wanted and the vision I had for my wedding. I knew what I wanted my wedding to look like but had no clue how to make that happen or if it would all flow together. She put together a shareable pinterest board for the both of us and from there she was inside my head and knew exactly what vendors I should use, where to get the taper candles (oh yeah, I learned new words along the way too), what flowers would bring it all to life...you name it, she could find it. Those were just a few of the hundreds of details she put together. When I saw the final product, I was in tears...lots of happy tears. I got thank you cards from guest after our wedding thanking us for inviting them to the most beautiful wedding they've ever seen and all of that was owed to Jessika. My Grandma even sent Jessika a thank you note. All of this to say, these are just the duties we saw her do, none of this to mention the unseen jobs she was doing behind the scenes. She can bring your vision to life and make your day more magical than you ever imagined. Just WOW. Thank you, Jessika for being your perfect self.

Samantha M.

Married on 10/26/2019

5 Enthusiastic Stars for Jessika & 36th St Events!

Our wedding day would not have been possible without Jessika & 36th Street Events! For the past year, Jessika has been with us every step of the way - helping us crystallize our wedding vision, choose vendors, make important decisions, and most importantly, keep our sanity! Jessika has been in the Austin wedding business for years and had planned several weddings at our venue (Laguna Gloria) which was really important to us. She has so many industry relationships and was able to tailor her recommendations to us based on our vision and budget. One of the things we loved most about Jessika was her thoroughness throughout the entire process. From our 3-hour initial planning meeting to countless vendor proposal revisions to our endless questions in the lead-up to our big day, she was always so patient with us and thoughtful with her suggestions. She's extremely solutions-oriented and goes above and beyond for her clients. One example of this is that she allowed us to ship misc. items like our guest book, welcome sign, etc. to her home (!!) because my husband and I moved to California during the wedding planning process and had nowhere to ship them. We never felt like any of our ideas or questions were silly because she always considered them genuinely and has the most optimistic, cheerful attitude. During the week of our wedding, I had the utmost confidence in Jessika that our wedding would be executed perfectly, and I truly felt like I could relax and just enjoy the moment. That was no small feat as our wedding venue has an extremely short set-up window (2 hours!), but I never felt any of the stress that I'm sure Jessika and her teammates were feeling that day! We would highly recommend Jessika to anyone planning a wedding in Austin! Jessika, THANK YOU from the bottom of our hearts for making our wedding day everything we dreamed it would be and more!

+ 3

photos

Marilyn

Married on 08/24/2019

Fantastic!!

Jessika with 36th Street Events was absolutely the best and extremely well suited for her job. She does not stress or overreact, she stays steady and calm and has all the right answers. My daughter did a lot of research to find the right wedding planner for us and she totally hit the jackpot with Jessicka. She was always organized and professional, kept us on track, schedule and budget. She listened and she produced. She promised all along that she would take care of everything so that we could relax and enjoy the wedding weekend and she did just that! It was all so beautiful and seamless; we were beyond happy and pleased!

Stacy P.

Married on 12/01/2018

The absolute best!

I don't know if I can adequately express how happy I am with my decision to use 36th Street Events. My planner was Jessika Knight, and to say she is top-notch is an understatement. She was responsive, gave me her honest opinion when I needed it, and a dream to work with. From our initial phone call through the wedding day, she was on top of everything. She really understand the vibe I was going for, and it really felt she wanted to do everything possible to execute my vision. I had multiple family members and wedding party members tell me that my planner was amazing, as she made sure on the day of the wedding that everyone knew at all times where they needed to be and when, as well as provide direction on anything else. You must have Jessika plan your wedding!!

Carol

Married on 03/24/2018

Jessika Knight at 36th Street Events was our event planner for my daughter's wedding (Prospect House). I think she was born to do this! She saved our sanity during this process. Her demeanor is calm, patient, capable. Very detailed oriented and thorough. She is full of creative solutions for any number of situations. Plus, she is kind and fun to work with. She gives a lot of herself and truly cares and wants to create a beautiful event for you. Best money spent!

Krystal

Married on 12/02/2017

I worked with Jessika Knight for my December 2nd wedding in West Palm Beach and there aren't enough words to express how wonderful she is. My wedding was originally scheduled to be in Puerto Rico; however, Hurricane Maria had different plans. I had to re-plan my whole wedding in 6 weeks and never could have done it without Jessika... like NEVER EVER!

I'm a wedding planner in the Austin area so when it came to finding a day of coordinator, I was very picky in regards to who I wanted to work with. I've worked with Jess in the past and am always impressed by how amazing Jessika is at her job. She's super organized, patient, kind and an overall badass. She helped me tremendously in the month leading up to my wedding with vendor communication and taking lead on creating my timeline. She's always super quick to respond to emails and goes above and beyond what you ask for. I never could have imagined our big day without her leading us every step of the way. The timeline ran without a hitch and it was all because of the amazing direction she provided throughout the day.

If you're looking to hire a planner to guide you through your planning process and help you implement everything you've ever dreamed of, Jessika is your girl! Jess, I cannot thank you enough for all the hard work, time, and care you put into creating the best day of our lives. Couldn't have done it without you boo!

Zoey

Married on 11/04/2017

Ren Newey is an exceptional planner.

Ren Newey is quite simply everything a bride could ask for in a wedding planner. She is the essence of class and calm with a creative edge. Ren was able to take my vision (which shifted and never stayed the same) and focus it to bring the right team together and put on the greatest weekend I could have imagined. Ren was there for every step of the process - from getting to know the Driskill as a venue to identifying the right vendors for the right price to the final curation and management of the full weekend. She balanced the complex dynamics of family conversations with grace. I remember the first weekend Tom and I traveled to Austin and the nerves between me, my husband and parents. Ren managed to navigate that weekend and the months to come with confidence and fun - putting all around her at ease. She is bold enough to share her point of view but warm and empathetic enough to know when a bride needs space or reassurance. She has impeccable taste and a excellent eye for detail while never straying from the big picture. I would recommend Ren and her team to any bride, groom and family without hesitation.

Megan

Married on 10/21/2017

They will make your dreams come true!

Let me start by saying I am, for better or worse, difficult to impress and often dream up things that are far from reality --- our wedding absolutely blew us away with how perfectly and above our expectations it turned out to be. It all came together so beautifully and thoughtfully beyond what we could imagine. We received endless compliments from our guests on the design, set up, etc, but mostly for the service that Beth and 36th Street Events provided throughout the day. (Of course, we were fully aware of how wonderful Beth is from working with her over a year and a half to plan and were not surprised that our guests received the same customer service). My husband and I have repeatedly told our friends that hiring our wedding planner was the top item that we would splurge on all over again and again. We got to enjoy all of the planning time and relax the day of because Beth and her team literally handled and managed it all!

+ 3

photos

Becca

Married on 10/08/2017

Jessika Knight is an absolutely fantastic wedding planner, and we loved working with her and 36th Street Events. Jessika has the best attitude for planning a wedding — always friendly and upbeat, but down to earth and easy to talk to. She really listens and pays attention to the details of things you like, and I fully trusted her judgment. Our wedding was everything we wanted it to be and more. On the day of, Jessika and the staff at 36th Street Events made sure everything was perfect, so that we could really just enjoy ourselves and be a part of everything. They thought of even the littlest details, like bringing me a straw during our photo shoot so that I didn't smudge my lipstick. We had a pretty laissez faire attitude about wedding planning, and she kept us on track throughout the entire process, remembering every little detail. She kept great notes and records of our decisions, and sent us friendly reminders when we needed to handle something. Jessika also helped us scope out the whole budget from the beginning, and then would give us a short list of reasonably priced options/vendors for each thing so that we didn't have to do endless research ourselves. That alone reduced sooo much of the stress of wedding planning. In the weeks leading up to the wedding, people kept saying how amazing it was that I didn't seem stressed about anything, but Jessika never seemed stressed, so it was pretty easy to feel like everything was going to turn out alright — and it did! It was all perfect! The only thing we're sad about is that we're not going to be working with her anymore!

Rachel

Married on 09/23/2017

Jessika Knight and the entire 36th Street Event team were the absolute best to work with! I started planning my wedding with more than a year to get it all done, but it would have been impossible without Jessika! Finishing my master's degree and working full time didn't leave a lot of wedding planning time. Jessika made the whole process seamless and took our vision and made it a reality! The day of support and design planning was worth it all. I didn't have to worry about anything and the whole team was amazing! They made sure we had everything we needed on the big day and everything was beautiful. Our guests are still talking about how amazing everything was!

Elizabeth

Married on 05/20/2017

My family and I are so thankful for the incredible job that Jessika Knight and the whole team at 36th Street Events did for our May wedding at Laguna Gloria. Jessika was always so upbeat and reassured me as she helped me to plan my Austin wedding from across the country. She provided me with great feedback on local vendors, unburdened me from the back-and-forth with vendors as plans evolved, and helped to actualize some my wedding day ideas. It was easy to relax on the day of the wedding knowing that Jessika would execute all of the details we discussed during the planning period. She was extremely organized and professional, which ensured that our many vendors and moving parts all shined on the special day. Thank you so much to Jessika and the team at 36th Street Events for making our wedding day as I dreamt. I recommend 36th Street to anyone planning a wedding!

Lindsay

Married on 02/04/2017

I loved working with 36th Street Events (Gillian was my planner) and they made both me and my mother happy! That's not an easy task. Gillian created an amazing design aesthetic using my very rough guide and everything was easy, awesome and fun! They made the day run smoothly and for that my family is eternally grateful.

Carter

Married on 08/10/2016

I interviewed countless potential wedding coordinators in Austin, and ended up deciding to go with 36th Street Events; specifically Jessika Knight. I am here to say we're so glad we decided to go with her. We had a very detailed and complicated outdoor wedding where my wife crafted about 90% of the decorations, and Jessika absolutely knocked it out of the park. She went above and beyond our expectations, took our vision for the wedding we wanted and made it a reality greater than we imagined. Along with this she was also incredibly sweet and easy to work with. We will always be referring our friends to her.

Amy

Married on 05/29/2016

If you want a stress-free, gorgeous wedding day - look no further! We worked with Ren and Jessika on designing and executing our wedding and it was flawless. Jessika took care of every detail and vendor on our wedding day and we got to enjoy our time with our loved ones. Everyone at 36th Street was incredibly organized, professional, and accommodating during the planning process and the day of the wedding. It is obvious that these women are passionate about making wedding dreams come true and they have the expertise to make it happen. We give them our highest recommendation. Thank you, Jessika and Ren!

Tonya

Married on 02/27/2016

Beth Walker with 36th Street Events was recommended to me as an "Ala carte" planner. She will handle all or a portion of your wedding or event. That's exactly what we needed as my daughter and I planned her wedding living in 2 cities. I needed someone to oversee the final details of the wedding weekend so I could thoroughly enjoy my daughter on her day. That's exactly what happened!
Beth is calm, incredibly organized and has an amazing work ethic. Through the planning process I was impressed that she is respected by so many vendors in the Austin Texas area. That spoke volumes of her character to me!
Call her now to meet her if you are planning an event. You will have no regrets! Most importantly ~ the bride and groom LOVED her!
Are you interested?
Send a message