Discussions I've participated in
589
What should I do?
Shakara
, on November 18, 2016 at 12:28 AM
Hello guys!! I'm having a major issue with the location we decided for our wedding. It's an 1hr 1/2 drive and I have my dad who agrees with having the wedding in a neutral spot. But then I have my mom...

I'm crying!
Brianna
, on November 4, 2016 at 9:14 AM
I woke up this morning to this posted by my baby brother. This is so sweet and I just never expected something like this from him because he usually such a reserved person.
MrsCalderon,

Nov 5, 2016
51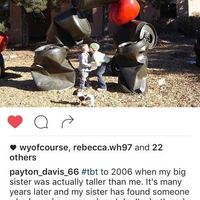 PRO BAM! Finally here from August!!! & Video!
I finally have my pro pics back! Now to the wedding day! The biggest issue I had was the freaking caterer! I didn't know any of the issues until after the wedding but they showed up 2 hours late guys...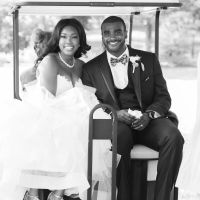 Activity

I uploaded a photo in FutureMrsD's discussion
1866 days ago
3 pt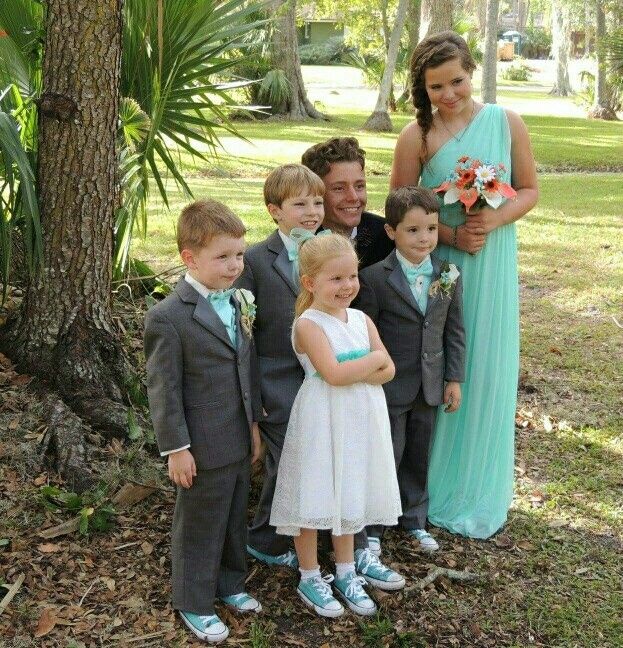 Suit color help!
Happy Sunday all! In need of some opinions on suit colors. Our BMs will be wearing "dusty shale" dresses and FH wants his guys to wear soft orange (aka peach ha) ties. Originally, we discussed light gray suits to keep the soft, muted color scheme we...

I uploaded a photo in Lexi's discussion
1866 days ago
3 pt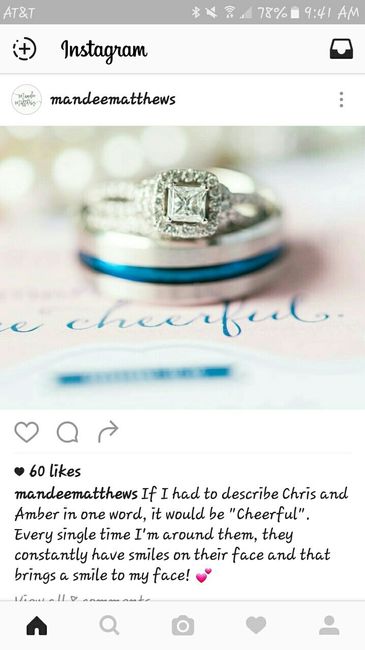 Men's wedding band
Did your FH/DH opt for a cheaper band? Or go for something more expensive? My FH travels sometimes for work a few days at a time, and would be taking it on/off while away in hotel rooms. I feel like hotel rooms are where nice things get lost. Of...

I uploaded a photo in Rebecca's discussion
1866 days ago
3 pt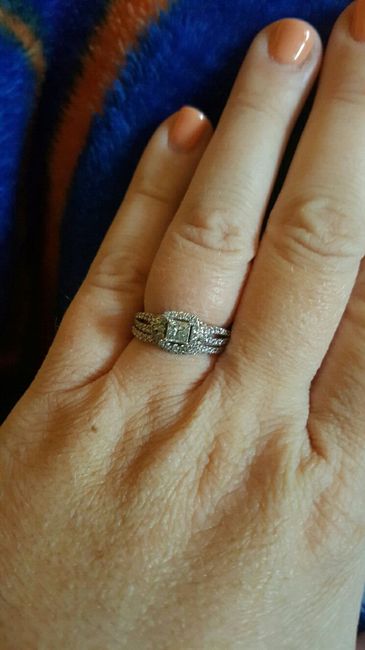 Saturday AM fun, show off those Erings!
My engagement ring was my Grandmothers from 1976 (Ering and wedding band welded together). Grandma gave it to my mom to hold on to for when FH was ready to marry me and asked for her blessing. They knew nothing could mean more to me. (Grandma has...
WeddingWire celebrates love
...and so does everyone on our site!
Learn more
Groups
WeddingWire article topics