Wedding details
Christian and I met via Myspace in April 2008. He was searching for friends to reconnect with and came across my profile tag line " You laugh at me because I'm different..... I laugh at you because you are all the same." He sent me a quick note saying that he liked my quote and I replied back with a "thank you." From there, we began chatting and I found out that he was new to Vegas. I only moved to Vegas one year earlier so our chat was about how different it was from our home towns. We later chatted about fitness and weight loss. I was in a "Biggest Loser" contest with my family back in Baltimore and I really needed someone to be my workout partner. Chris said that he had a gym membership and if I joined the gym he would help. Within a week I joined the gym and met Chris face to face shortly after. I already thought he was SO FINE via his pics online, but when I saw him in person..... he made my heart skip a few beats. We continued with our "gym dates" and really got to know each other. Eventually the gym dates turned into a real date. Six months later on 10/04/08 he asked me to be his girlfriend. We have been inseparable ever since. Two years later on Friday, October 15th at Alize restuarant at the Palms hotel. He got down on his knee and asked me to be his wife. I honestly knew that we would eventually become engaged....then married, but I had no idea that he could make me happier than he already has. Christian is heaven sent and a dream come true. I thank God everyday for bringing us together.
Discussions I've participated in
274

Wedding Planning Slump
I've been planning my wedding for just over a year. I still have a lot to do, but I just don't feel like it. The novelty has worn off and just thinking about doing anything wedding related right now...
mrsrobinvalentine,

Aug 9, 2013
10

Wedding bands! I cant choose!!
Ashlee
, on August 7, 2013 at 3:23 PM
I cant choose a wedding band! First pic is one thin band, second is one band bigger diamonds, and third is two small bands..i cant choose! what do you think???
Mrs. Hill 2 Be,

Aug 8, 2013
60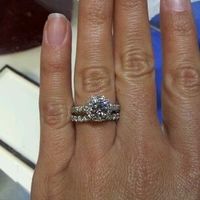 3
Finally Found a Dress
Tara
, on August 6, 2013 at 5:48 PM
Money Down! This isn't me in it, but dress I picked out. I actually decided it was the one before I even saw myself in it. I saw the look on my FMIL and MOH face before I ever saw myself, and knew it...
Activity
I uploaded a photo in Jenn's discussion
1788 days ago
3 pt
shoes with heels 3" or 2"
I dont know why i'm having such a hard time finding REASONABLY priced shoes with a 2 or 3" heel. 4 is too tall for my dress and flats will make the dress too long. Are there any online places with decent prices and shoes in that height? Thanks!
I uploaded a photo in TheNewMrsJ's discussion
1788 days ago
3 pt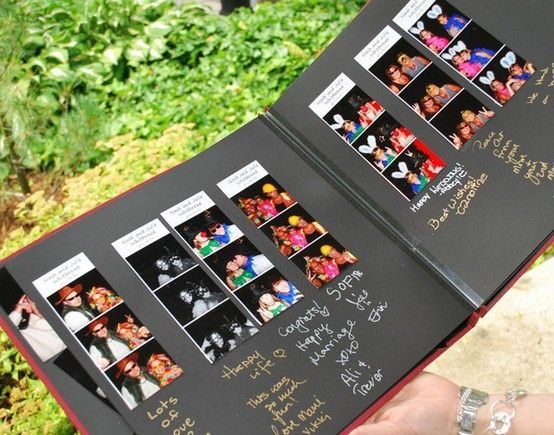 What's your guest book?
We are doing a "Wish Box" Guest book. I fell in love with it on Etsy and it's even prettier in person. I ordered a Vintage Chic one. My Etsy lady did an amazing job!...
I uploaded a photo in HisMrs's discussion
1788 days ago
3 pt
married ladies... any regrets about your wedding day?
I've always had some regrets when I look back at our reception. It was nice, but so many things didn't go as planned. The flowers were the wrong color & half dead, the cake looked like a kids b-day cake (and I forgot the cake topper!) The Dj and...
WeddingWire celebrates love
...and so does everyone on our site!
Learn more
Groups
WeddingWire article topics