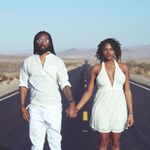 OnCloudRawls
My love and I are getting married on our anniversary!!! I'm so excited and cannot wait!!!
Happily married 🎉
June 15, 2019

Morganite Engagement Rings Anyone?
I remember telling my FH back in 2017 that I wanted a morganite engagement ring. He decided to design my 3-sided ring himself and I absolutely love it! Anyone else have a morganite stone? Show us...