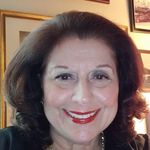 MrsC
I am (a very young!) 71 years old. My husband and I have been married nearly 38 years and we have one wonderful son and 2 beautiful grandchildren - a boy... View More
I am (a very young!) 71 years old. My husband and I have been married nearly 38 years and we have one wonderful son and 2 beautiful grandchildren - a boy age 11 and a girl age 8. My hubby and I had a lovely small wedding in a nearby church, as I had been previously married. I wore an ivory wedding gown, a hat with a veil, and he wore a "morning coat" outfit (our ceremony was at 11AM). Afterwards in the church hall, we had a champagne and hors d'oeuvres reception with wedding cake and coffee. In the evening, our immediate family had dinner at a nearby elegant restaurant which was in a historic old Dutch farmhouse. Because I am Roman Catholic, and divorced, I was not able to get married in the Catholic Church. I have since petitioned to have the first marriage annulled by the Church and a decision is imminent. In anticipation of the annulment, and at the urging of my best friend who is also our church's music director (and who has, along with our pastor, helped, supported and encourage me in the annulment process, I have made some preliminary plans for a "convalidation" ceremony in my church - a Catholic marriage ceremony for couples who were previously married outside the Church. My husband and I never had the chance to have a honeymoon - we moved into our house right away and a year after our wedding, our son was born. So now we are planning the ceremony and honeymoon we never got to have.
🕐 WEDDING COUNTDOWN...
June 4, 2023
Wedding details
My husband of 38 years and I never got married in a Catholic wedding ceremony (I'm Catholic, divorced, awaiting annulment of first marriage which should come in a few weeks). On our next anniversary, June 2023, we are planning a "convalidation" which is a Catholic marriage ceremony for married couples who were not married in the Church. It will be a very small event. The ceremony will be celebrated at the end of our parish's 12 noon Mass. This way, our fellow parishioners, and hopefully, our choir - I am a member and my best friend/Matron of Honor is the choir director- can attend. Our wedding guests, however, will consist only of: my Matron of Honor and her husband, and our son who will be my husband's Best Man, and his two young children. After church, we will have dinner at a nearby elegant restaurant. Sadly the lovely historic and elegant restaurant where we had our original reception has closed. My husband and our son will wear their new dark suits and boutonierres - I'm thinking an ivory colored rosebud for each. Our grandchildren will wear their "Sunday best" and perhaps walk down the aisle ahead of us - our 9 year old granddaughter can be Flower Girl, escorted by her 12 year old brother. My Matron of Honor has very simple taste and will probably choose an elegant pant suit in her favorite shade of blue, and then I will provide a corsage for her in a suitable color. I will leave that to her. As she is the organist and soloist, she will join the wedding party at the altar from her organ bench - the organ is right next to the altar - after playing a suitable musical selection for our entrance. My outfit, which I have already bought, is: a simple, long sleeved, knee length sheath dress in a buttery ivory shade of lace over the same color lining - the sleeves are unlined. The shoes are a low kitten heel patent pump in the same ivory shade. I haven't decided completely on a head piece but so far I have a medium bow, same ivory shade, with a small "birdcage" veil. My jewelry will probably be a pearl necklace, and my late mother's small diamond and gold cross on a chain; simple pearl drop earrings, my engagement ring, and my husband and I will exchange our original gold bands during the ceremony. For my bouquet, I'm thinking ivory and peach colored roses.
Black
Blue
Blush
Brown
Burgundy
Champagne
Gold
Gray
Green
Ivory
Orange
Pink
Purple
Red
Silver
White
Yellow

Winter
Spring
Summer
Fall

Beach
Bohemian
Casual
Classic
Elegant
Formal
Glam
Industrial
Modern
Romantic
Rustic
Vintage

Honeymoon

Lake Sunapee, New Hampshire
Discussions I've participated in
81

Wedding "Would You Rather"
Lisa
, on March 21, 2023 at 11:10 AM
Join in on "Would You Rather" Wedding Edition! Choose your favorite option from the most recent comment, and then list two new options for the next person to choose from. Would You Rather... Attend a...

Kids or No Kids to the Wedding
Liv
, on March 19, 2023 at 4:13 PM
This is something that I am REALLY struggling with. Our wedding is not until June of 2024 so we have a little time to iron it out. We provided a rough # to our venue and I realize that it doesn't need...

Marriage Age: Dream vs Reality
I wanted to be married by the age of 21 but actually got married at the age of 28. What about you? What age did you dream of getting married? What age will you be when you actually get married?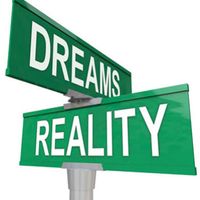 Activity

I participated in Lisa's discussion
2 days ago
3 pt

I participated in Liv's discussion
3 days ago
3 pt

I participated in The Bride's discussion
9 days ago
3 pt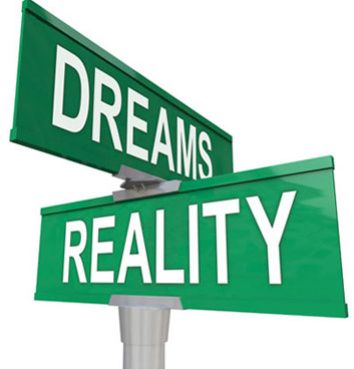 Marriage Age: Dream vs Reality
Good for you!! It seems to me that you chose responsible maturity over
...
View full discussion
WeddingWire celebrates love
...and so does everyone on our site!
Learn more
Groups
WeddingWire article topics