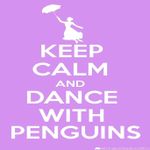 Mrs. Clark aka Mrs Awesomepants
Happily married 🎉
November 13, 2011
Wedding details
Well since the WW Gods/Mods decided to change it all up, all I want to say here is welcome to all the new brides that join daily! If you are from the Tampa area, PM me and I can help you! And on a side-bar...I'm a Disney Nut so if you are planning a WDW honeymoon, pick my brain!!
Discussions I've participated in
4,036

WR Fun..Did you send invites to celebrities?
Who else out there is a nerd like me!? I sent invites to celebrities just for the heck of it! I wrote an extra letter for Johnny Depp (for my mom, HUGE fan and they share their birthdays) and to Drew...
Destination Harringt,

Jan 31, 2018
98

Cake $$$
How much did you guys pay for your wedding cake? I am aware that area matters (im from tampa bay, fl) but I figured Publix would trump bakery prices...holy monkey was i wrong. I got a quote...

Didya miss me??
Well?? Did you??? ;-) Hello ladies! How have you all been? It's been quite a while since I've been here, probably since they made all these big changes because I never fixed my profile....but I'm...
Mrs. Clark aka Mrs A,

Feb 5, 2013
12
Activity

I uploaded a photo in Julie's discussion
2043 days ago
3 pt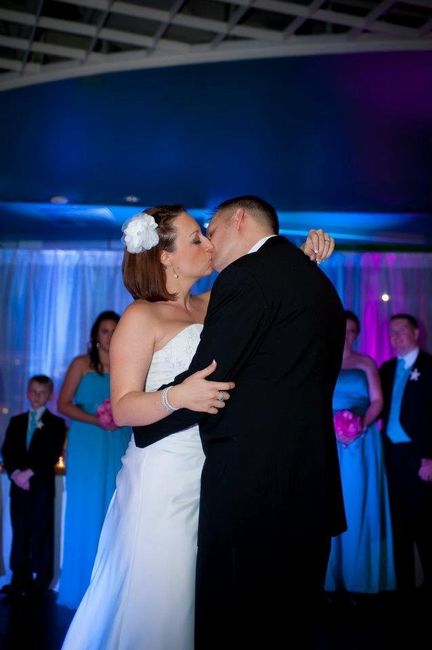 To Veil or not to Veil
Is anyone else not wearing a veil? I think I would rather a headband or a flower... some other accent in my hair than a traditional veil. I tried one on when I bought my dress and I had no grand feelings when it was on... more like, get this thing...

I uploaded a photo in Lisa's discussion
2043 days ago
3 pt
Seating charts
I'm looking for clever, cute, simple and inexpensive ideas for seating charts. We have about 70 people and I'm not assigning them to specific seats, only to specific tables. Our wedding is traditional in an antique sort of venue. Guests will be...

I uploaded a photo in Angel J's discussion
2043 days ago
3 pt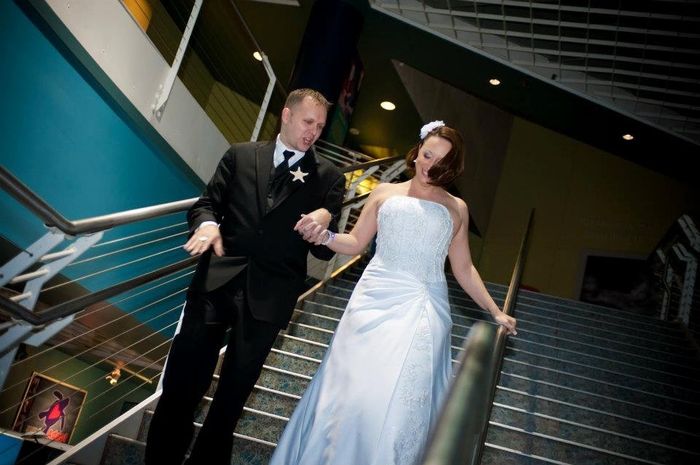 Wedding Fears
i see a lot of posts on here about the fear of 100% yes RSVPs and not being able to feed everyone or seat everyone. Does anybody besides me have the opposite fear? Anybody else have the fear of showing up on the wedding day and no guests at all being...
WeddingWire celebrates love
...and so does everyone on our site!
Learn more
Groups
WeddingWire article topics