Wedding details
Breyne and I are high school sweethearts, which I love because I feel like that is something we rarely see anymore! We met nearly ten years ago in seventh grade. I wish I could say it was love at first sight but it certainly was not. I remember in junior high my mom asking me "Monika, why don't you date Breyne? He's so cute," to which I promptly replied, "MOM! He's like one of my best friends, I could never date him!"  Our Junior year of high school Breyne and I did end up dating, (who'da thunk it?) On January 29th, 2007, we began our relationship with one another. We have grown from adolescents into adults together and have weathered the storms that came with a long distance relationship when I went away to college. We have learned so much about life, relationships, God, and love through one another and I can't wait to continue our story together for the rest of our lives!  
Discussions I've participated in
1,071

How old is your flower girls and ring boy?
We have cousins that are 5 years old and 10 years old My FH asked his uncle and the kids did not wanted to do it. Me and My FH were very Disappointed. so, we were ( well actually me my FH think that...
FutureMrsE,

Mar 16, 2014
56
Bachelorette Parties!
My situation: I've always been more reserved. In a recent conversation with my MOH I've said "What about me says anything about going to a strip club? Nothing. I would feel so awkward." I think my MOH...
MrsJones2014,

Mar 8, 2014
15
Singing yourself down the aisle?
Danielle
, on February 17, 2014 at 8:58 AM
Just saw this gem and had to share, LOL. I can't bring myself to watch the entire thing. http://hellogiggles.com/this-brides-entrance-reduces-her-groom-to-tears
Mrs Slover,

Feb 17, 2014
33
Activity
I uploaded a photo in keriberri's discussion
1779 days ago
3 pt
can i see you show off your gowns?
i love seeing everybodys glow in their gowns. Please share
I uploaded a photo in Aronna's discussion
1779 days ago
3 pt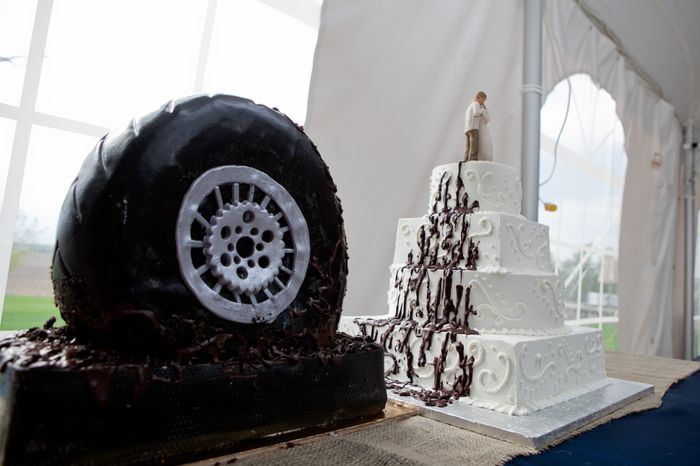 my cake..........Can I see yours?
ok, groom and I sat down and had a budget talk & what we are going to do. even if we postpone a year the budget is going to stay about the same. most things we need for the wedding are already purchased, so that's ok. the sticky point is the cake. I...
I uploaded a photo in Brittany Ann's discussion
1779 days ago
3 pt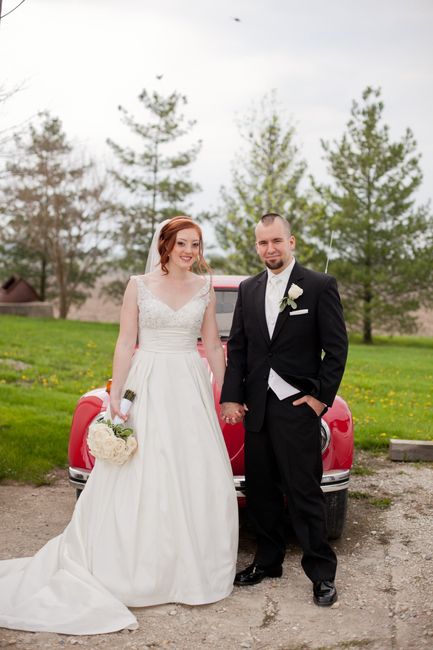 So, can I see your dresses?
...I can't stop looking at wedding dresses, even though I already have BOTH of mine. I'm on the verge of buying another because I can't stay off of pinterest. So help me out! Show me yours, please?!? Doesn't have to be you in it, I just need want to...
WeddingWire celebrates love
...and so does everyone on our site!
Learn more
Groups
WeddingWire article topics