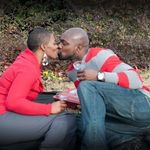 Kimberly S ( formerly Kimberly L )
Happily married 🎉
June 9, 2012
Wedding details
Anthony & I met in Aberdeen, MS, both of our hometowns where neither of us live now. I was at my sisters home and he was visiting his cousin. He said he saw me and decided to come over to see who I was. While there, he was invited to a birthday party the following day for his cousin who is dating my sister. He had planned to leave out of town the following day but he asked If I was going to be there, I said yes, he decided to stay. We talked at the party, exchanged telephone numbers and spoke over the phone a couple of times and even met in Memphis on Beale Street. It was that night on Beale street he gave me my first single long stemmed rose & told me there was more to come. The following weekend, he came to visit and at the door he stood with a dozen red roses. That night we went to the park, and talked for hours. The following Friday, flowers were delivered to me on my job and of course it was from Yours Truly, Anthony. We became closer and closer, talked every day. Because of Anthony, I smile more, get frustrated less and my sun shines brighter. I knew I loved him when I realized that there was no one else I would rather laugh, cry and make memories with. We've been inseperable from that point on. So here we are planning our wedding and the rest of our lives together.
Discussions I've participated in
2,029


VENT: The dry-cleaners broke my dress!
The Drycleaners just called and her words, "We tested the beading before we cleaned it and it seemed fine. So we cleaned it and but it didn't hold up". W.T.H. She went on that the smaller beadwork was...

3
Activity

I uploaded a photo in Kristen's discussion
2340 days ago
3 pt
Has anyone ordered a Vistaprint Lawn Sign?
I'm thinking about getting one to use as our "Choose a seat, not a side" sign for the ceremony, but I can't find any information on the VP site about what these signs are made of. Can anyone who's ordered one tell me, are they mounted on foamcore, or...

I uploaded a photo in Amy's discussion
2340 days ago
3 pt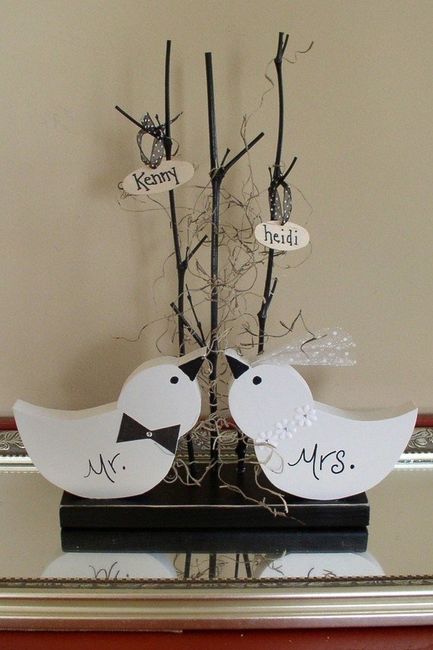 My cake topper disappeared :(
I was on Etsy last night looking at different love bird cake toppers. I came across one that I loved, but wasnt sure how long it would take to get here with my wedding only 23 days away. I messaged the shop owner (last night!) and she told me it...

I uploaded a photo in Legacy's discussion
2340 days ago
3 pt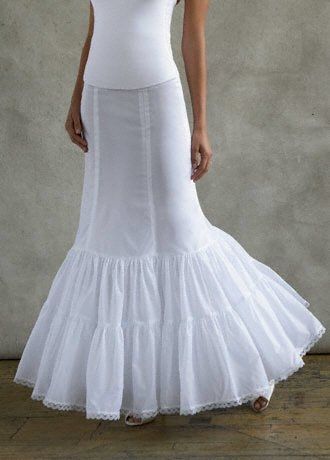 Need help with slip...what type
I'm trying to figure out what type of mermaid slip/petticoat I need for my gown (hoop or crinoline or other). My ceremony is outdoors and I don't want anything too hot or fussy so I'm thinking a hoop may work best. One image is my dress with nothing...
WeddingWire celebrates love
...and so does everyone on our site!
Learn more
Groups
WeddingWire article topics