Wedding details
Here's the How We Met blurb on our website: Darin and Jen met at the bowling alley one night when Jen came to wish her dad a happy birthday (and to get him to stop telling her she should come out and watch him bowl). Darin and Jim (dad) were on the same team, so it only seemed natural to Jen that she should start to make friends with Darin. Jen proceeded to trash talk Darin's game and ruin a perfectly good string of strikes (6 or 7 in a row at last count) – that's one way to make friends, right? In any case, it wasn't love at first sight but they definitely left an impression on one another and they decided to hang out again (bowling, of course) later that week. A long story short, they started hanging out a lot and determined that they might make good roommates (what? you thought they'd make a good couple?! Ha!). Just as they started to talk seriously about being roommates, that other thing started to creep into the back of their minds… just maybe this is someone special. …Nah- can't be! So they settled on being roommates and BFFs. And just to make it clear, Jen established the ultimate house-rule: no kissing. The penalty: immediate eviction (and emergency housing at her parents' house where he could explain what happened to Jen's mom). After a while Darin and Jen started to realize that they really didn't want to be roommates anymore (and that house rule really sucked!). It's not that they didn't get along (best roommates EVER!), but they couldn't really deny it any longer that something else was brewing. So Jen gave Darin his notice to move out (no complaints from Darin) and they began planning their first date (a trip to Reno, NV for the National Bowling Tournament - of course!). From that point on they both had a good idea where things were headed, but Jen told Darin that it all hinged on one little thing… could he kiss??? She found out somewhere over western Kansas on the way to Reno – must've been good… because here you are, reading their wedding website!
Discussions I've participated in
218

Did you bring back souvenirs from your honeymoon?
Darice
, on June 30, 2011 at 6:45 PM
My family typically brings back souvenirs for the immediate family when they go on vacation... do you do the same? Did you do it for your honeymoon? No, right? I don't mean for ourselves, I mean for...

NWR: Natural Family Planning?
Gemma
, on June 21, 2011 at 2:13 PM
Hi Everyone. As a newlywed we are having a great first couple of weeks. We both want a family right away but because I am a teacher, I would like to have a May baby (have the summer off). I am loving...
Jennifer,

Jun 23, 2011
25

Friday Brides
Who's getting or was married on a Friday? What are your thoughts, goals, plans? What do you love/hate about it? Biggest fears? Do you find things easier or harder? This is just a convo starter so lets...
Activity
I uploaded a photo in Emily's discussion
2086 days ago
3 pt
Centrepiece question
I was just wondering How much is average for a centerpiece.. I realize it is whatever you can afford but if you don't mind showing me what you have and how much that would help me out a ton thanks
I uploaded a photo in mitchell's discussion
2086 days ago
3 pt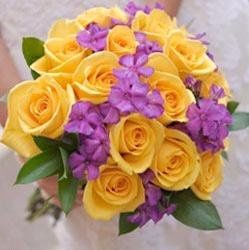 flowers
how much does it cost for floral stuff at a wedding ? if your not going really big ? i just need a price to go off of so we know and we want cheap
I uploaded a photo in BG91011's discussion
2101 days ago
3 pt

YAY share your ideas..
http://smilebox.com/playBlog/4d546b334e6a4d344d6a673d0d0a&blogview=true
WeddingWire celebrates love
...and so does everyone on our site!
Learn more
Groups
WeddingWire article topics