Wedding details
The Beginning Timothy's Story: Our story, for me, begins one day at work. A coworker had brought in an old photo of her and some friends. I pointed Chelsea out and said "Oh, she's cute! Is she single?" We met for the first time in the summer of 2009 at her brother and sister's open house. Both of us were so shy, we only said a few words to each other the whole time I was there. Two months later, after begging my coworker to talk to her for me, I was able to finally get her to add me on Facebook. Once she added me, and I worked up the courage to message her, one message started a conversation that lasted until midnight. I remember how easy it was to talk to her and how excited I was. For the next few days, we continued to talk all night, and text through the day until we started talking on the phone. From the start, we both felt a connection. The more we talked, the more we found we had in common. Finally, after a week or so of talking we set up a double date with our mutual friend to go to taco bell and a movie. Again, both of us were shy and didn't say much at taco bell or at the theater while we were waiting for the movie to start. It took me ¾ of the movie to even hold her hand. The next night, we had a movie night at my place, and after a few hours of talking about this and that, we decided to make it official and start dating. It was all downhill from there. Chelsea's Story: One day in June 2009, my friend Karen called to ask if she could bring a guy she worked with to my brother and sister's open house. She said she had taken her scrapbook with her to work and one of her co-workers saw a picture of me. He thought I was cute, she said, and that he wanted to meet me. "Sure," I said, "why not?" As the day approached, I was getting more and more anxious to meet this guy. Karen showed up just after we finished setting everything up. She introduced me to her co-worker, Tim. Both of us being shy, anxious people by nature, we exchanged barely more than a handful of words in the hour or so that they were there. Fast forward about two months—I had just moved back into my apartment in Ann Arbor to start the fall semester of my last year of college. I hadn't talked to Tim since that day in June, and Karen emailed me, asking me to add Tim on Facebook. He had tried adding me, but my privacy settings were too high. Because my thoughts had kept returning to him all summer, I decided to add him. Later that night, he messaged me; I messaged him back. That was the beginning of the first of many all-night conversations (although it would be several days before I dropped enough hints to get Tim to finally call me on the phone). Our first date was dinner at Taco Bell and a movie with Karen and her fiancé, James. Although Tim and I had talked almost non-stop for two weeks, we clammed up seeing each other in person. Three-quarters of the way into the movie, just as I was beginning to think maybe he wasn't interested after-all, he finally reached over and grabbed my hand. We officially began dating the next night, September 9, 2009, after watching movies together and talking about everything under the sun. I felt as if I had known him forever. I knew that night that this was the beginning of something amazing. The Proposal Timothy's Story: In the spring of 2010 we started planning a vacation to Chicago for that June. Chelsea and I had been talking marriage for a little bit and I decided Chicago would be the best place to take the next step and propose to her. Having already bought the ring the month before, my only two worries were where in Chicago I would do it, and getting over my nerves. The second day in Chicago, we planned to go out for a nice dinner, so I planned to ask her sometime during the day so we could celebrate at dinner. After spending most of the day walking around Chicago, I had decided on a flower garden as the place to ask her. On the way back to our car, we stopped to see the flower garden. I led her over to an archway in the garden, and after some stalling and working through my nerves, I decided to just go with it. So, after telling her I loved her and some other things I don't even remember, I got out the ring box, and was ready to get down on my knee. I opened the ring box and to my shock… THE RING WASN'T IN IT. Through my nerves I had been playing with the box in my pocket and the ring had fallen out. So I told her to hold that thought, I put the ring back in the box, and I started where I left off—I got down on my knee and asked her. Of course, she said yes, and was so giddy and excited. Another couple happened to be in the park, and saw us. They offered to take a picture, so we would have something to always remember it. A little later on, I told her that I was sorry that I was a dork and screwed up the proposal and she said "You didn't screw anything up. It was perfect. I've always told you you're a dork, all you did was prove it. But that's why I love you." That brings us to today. Chelsea is my better half, the girl I spent years looking for. She loves me for me and makes me happier than I've ever been in my life. I look forward to our wedding day and promising a lifetime together. Chelsea's Story:
Discussions I've participated in
1,921

What's more important
Ladies on a budget, if you had to cut back what's more important the reception or the honeymoon? Those are the areas where most of the money is spent. Just curious. My honeymoon is a little more...

3
How plausible is it....
Married
, on February 26, 2013 at 11:16 PM
To plan a wedding from scratch in 8 weeks? When you don't even have an engagement and are planning on a traditional wedding? I have a good friend from college who just informed me that she and her BF...
dragonfly726,

Mar 7, 2013
52
Activity

I earned a badge!
1666 days ago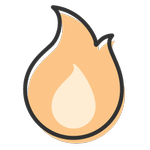 Hot Streak
Hot streak! You can't get enough of the WeddingWire community, can you? Thanks for being a loyal community member and visiting us 5 days in a row.

I uploaded a photo in dragonfly726's discussion
1867 days ago
3 pt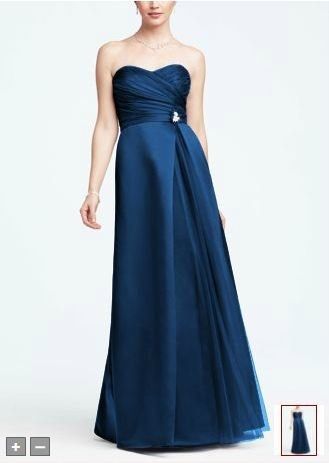 Which Shoes? **UPDATE ON PAGE 2**
I'm trying to decide which shoes to get for my sissy's wedding. She's wanting the bridesmaids in pewter shoes. I have it narrowed down to 2. I feel like I would wear #1 more often, but they are almost twice as expensive as #2, and about $15 more than...
WeddingWire celebrates love
...and so does everyone on our site!
Learn more
Groups
WeddingWire article topics