Discussions I've participated in
504

Do I really need 3 bouquets?
Blanca
, on May 30, 2017 at 9:54 PM
It was brought to my attention that I need to have 3 bouquet... 1 natural as offering to virgin Mary 1 artificial that is meant to be for the bride to keep forever 1 artificial for tossing This whole...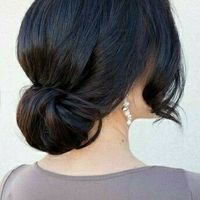 Am I The Only One...
Rachel
, on April 11, 2017 at 2:27 AM
That doesn't want to wear a white dress to my bridal shower? I had a couples shower and engagement party. There will be a rehearsal dinner and the wedding. I'm feeling pale blue for my bridal shower....
Activity

I uploaded a photo in Casie's discussion
2041 days ago
3 pt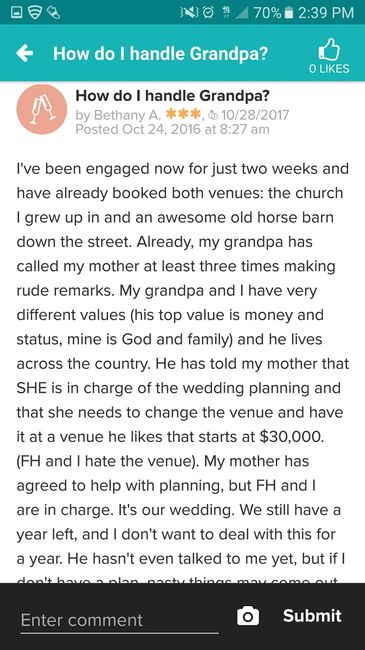 Just a rant!!!
I've been reading some posts lately and I have to say I'm disgusted. Why do guest think they have a say in your wedding day. If the guest is not paying why tell the bride and groom they need to have "a' "b" and "c". It's stressful enough planning a...

I uploaded a photo in BBow's discussion
2041 days ago
3 pt
I want to see dresses!
And to share mine too Send me your dresses ladies! (Excuse the burns on my arm. Was frying catfish the night before dress shopping ha!)

I uploaded a photo in Janine's discussion
2041 days ago
3 pt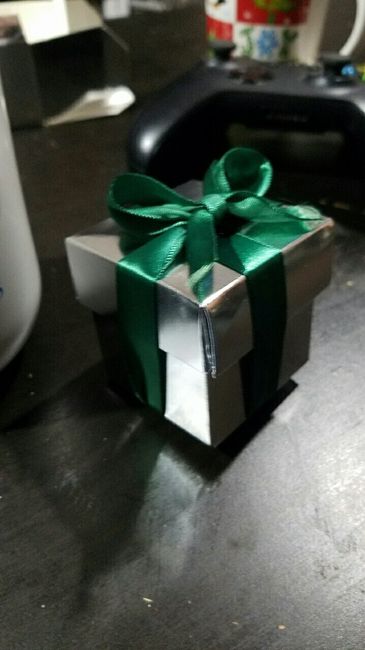 Wedding Favors?
Apologies if this topic has already been covered recently! What are you all planning on doing for your wedding favors?? Snacks, keepsakes, I want to see them all .
WeddingWire celebrates love
...and so does everyone on our site!
Learn more
Groups
WeddingWire article topics