China Honeymoons
China is a country full of history, culture, shopping, incredible food, and beautiful scenery.
Engaged couples looking to a take a unique and memorable trip of a lifetime may want to consider a China honeymoon. China is a country full of history, culture, shopping, incredible food, and beautiful scenery. Whether you're interested in an adventurous honeymoon full of thrill-seeking activities, a more culturally-focused trip, or a relaxing vacation, China offers a variety of experiences for every type of couple.
If you're planning a China honeymoon, read on for useful information and advice.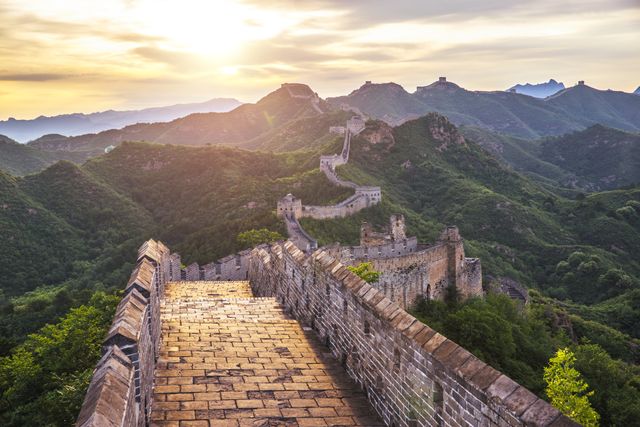 When to go
Couples planning a China honeymoon will likely want to know the best season to visit the country. China can have extremely cold winters and blazing hot summers, so the spring and fall are typically the best times to travel there. One important note: Chinese New Year takes place in late-January or February and is an extremely busy and crowded time of year in China. Therefore, you may want to avoid visiting China during this time.
Where to go
Many couples who take a China honeymoon use travel agents or tour groups to plan an itinerary that suits their needs and interests. With so many different cities to visit and sites to see, we certainly recommend enlisting an expert to ensure a stress-free honeymoon-planning experience. If you're starting to choose the places you'd like to visit, here are a few destinations you'll likely want to check out during your China honeymoon:
Beijing
The capital city of China, Beijing is known for blending past and present. A few of the most popular sites to visit in or near Beijing include The Forbidden City, Tiananmen Square, the Temple of Heaven, the Bird's Nest, the Beijing Opera, and, of course, the Great Wall of China, which is located about 90 minutes outside the heart of Beijing. You'll also want to enjoy some of the delicious cuisine, including the famous Peking duck.
Shanghai
The largest city in China, Shanghai offers lots of attractions places to visit. Visit The Bund, Shanghai's picturesque waterfront area with lots of Instagram-worthy photo ops. Other not-to-be-missed sites include the Shanghai Museum, Yuyuan Garden, Longhua Temple, and Zhujiajiao, an ancient town known as "the Venice of Shanghai."
Xi'an
One of the most-visited sites in China is the Terracotta Army, over 7,000 life-sized sculptures of soldiers, horses, and more from the tomb of the first Emperor of China. However, there is lots more to see in Xi'an, the capital of the Shaanxi province in Northwestern China, including the Big Wild Goose Pagoda and the Hanyang Museum. Xi'an is famous for its dumplings so be sure to sample some of the delicious cuisine during your China honeymoon—and perhaps take a cooking class to learn how to make your own!
Chengdu
The capital of the Sichuan province in Southwestern China, Chengdu is known for incredible food, art and culture, historic sites—and pandas. Yes, if you're looking to catch a glimpse of those gorgeous black-and-white bears on your China honeymoon, Chengdu is a must-visit. The Giant Panda Breeding Research Base allows you to see lots of pandas up close and personal. The Sichuan Opera is another unique experience, as is visiting Mount Qingcheng.
Hong Kong
Hong Kong is both part of China and its own separate entity at once. It's definitely worth a visit while you're in the area. From checking out the views from atop Victoria Peak to browsing the markets, taking photos of the Tian Tan Buddha to taking a ride on the Star Ferry, you'll enjoy a packed itinerary in Hong Kong. For the young at heart, Hong Kong Disneyland is a must-see!
Flight 3
- Remove Flight
+ Add Flight
Flight 4
- Remove Flight
+ Add Flight
Get access to travel deals when you book your honeymoon through WeddingWire