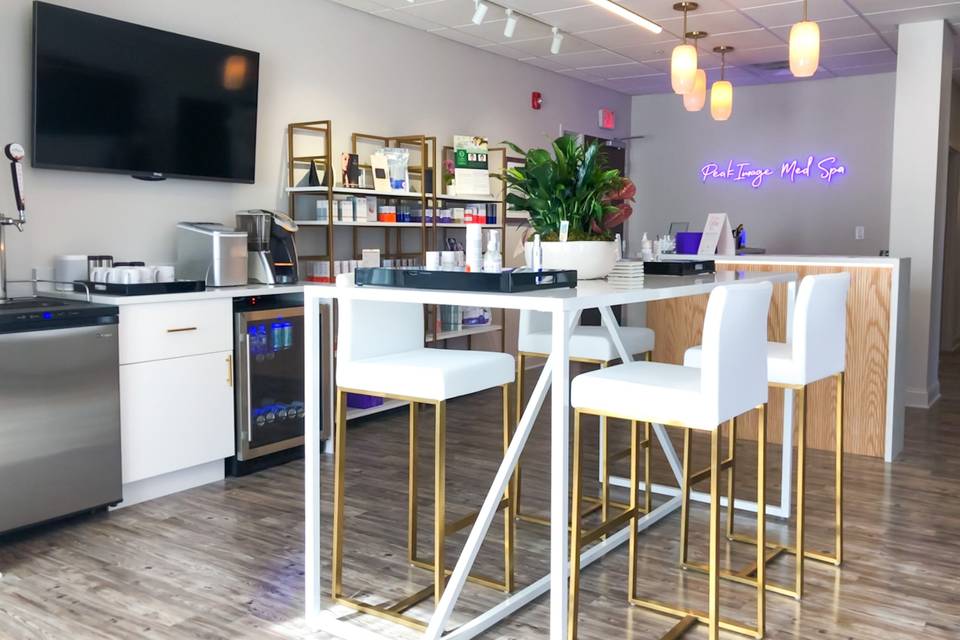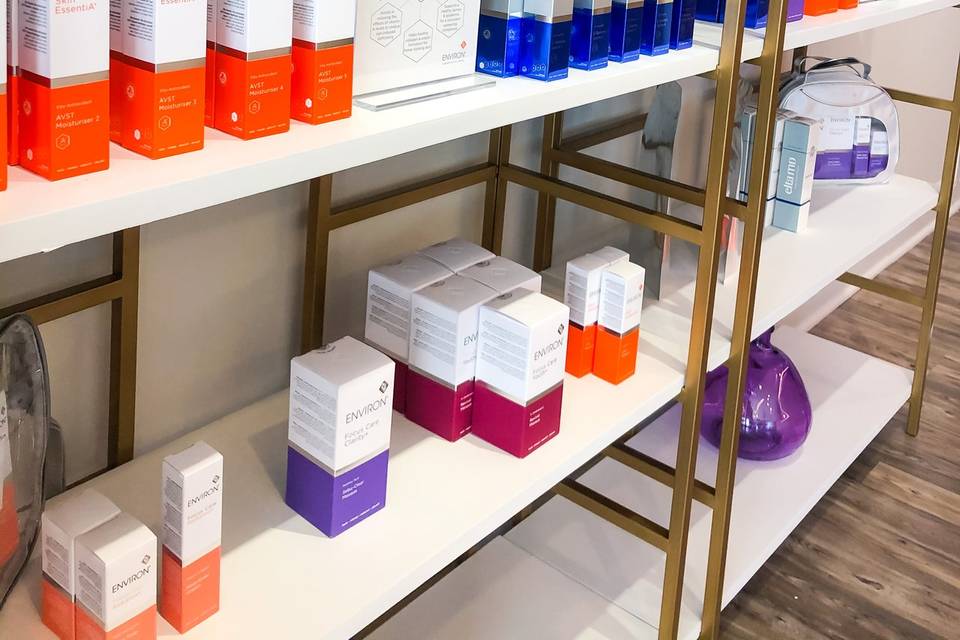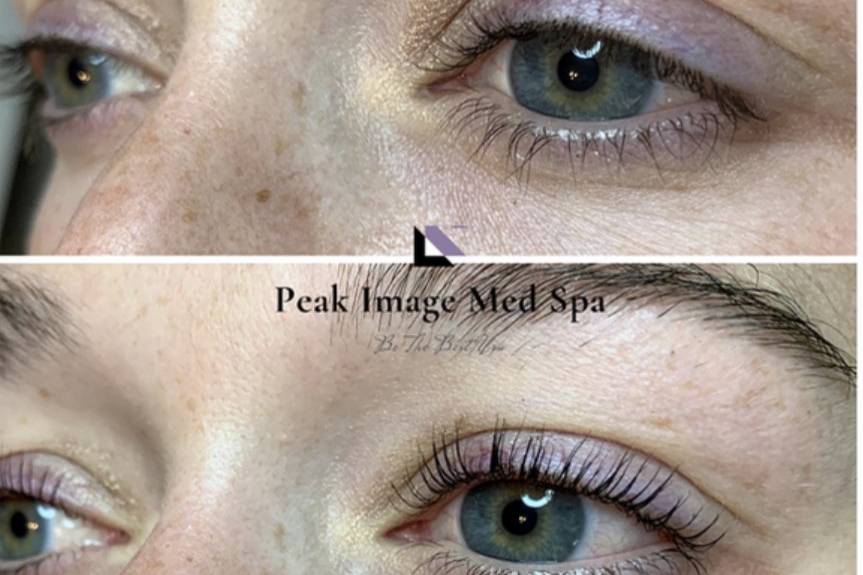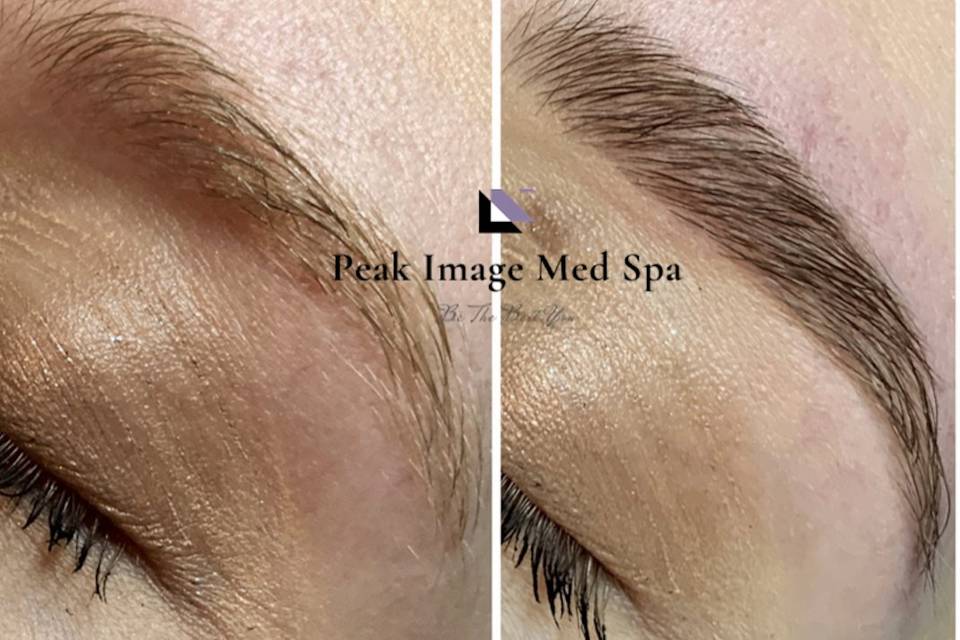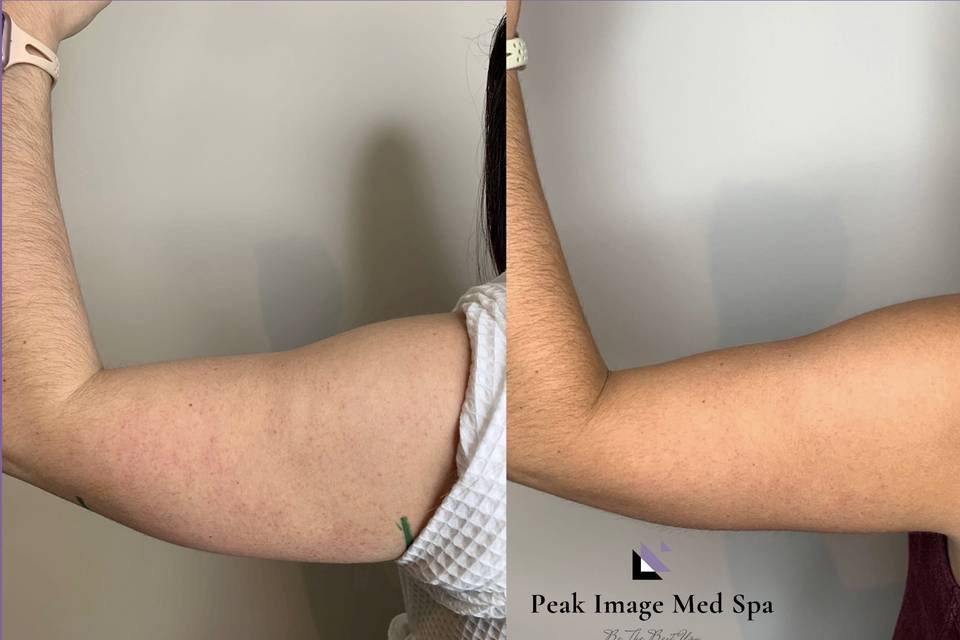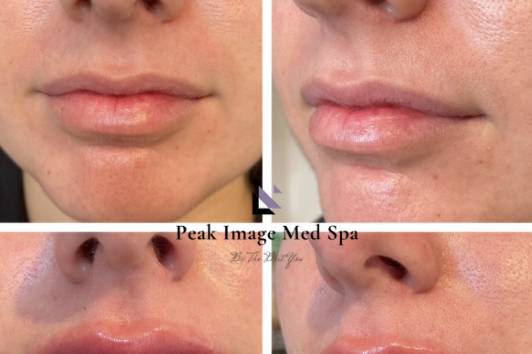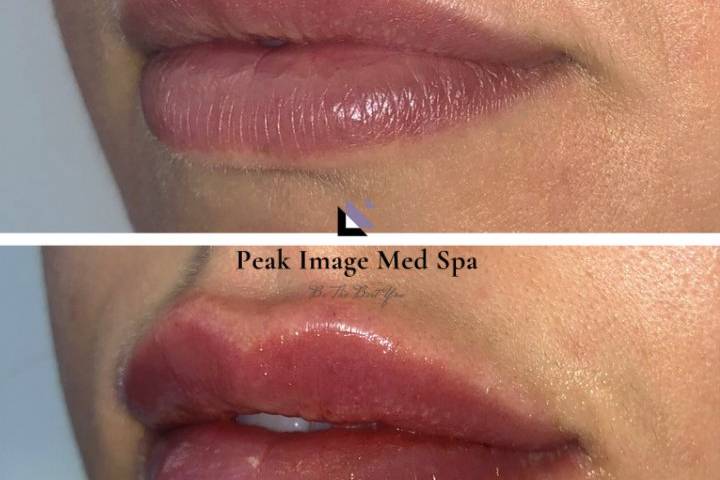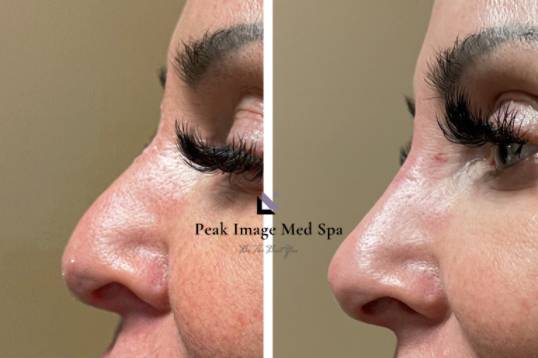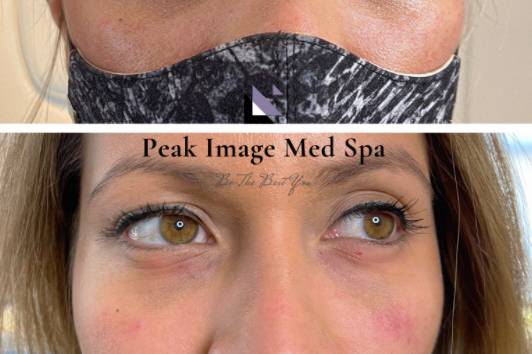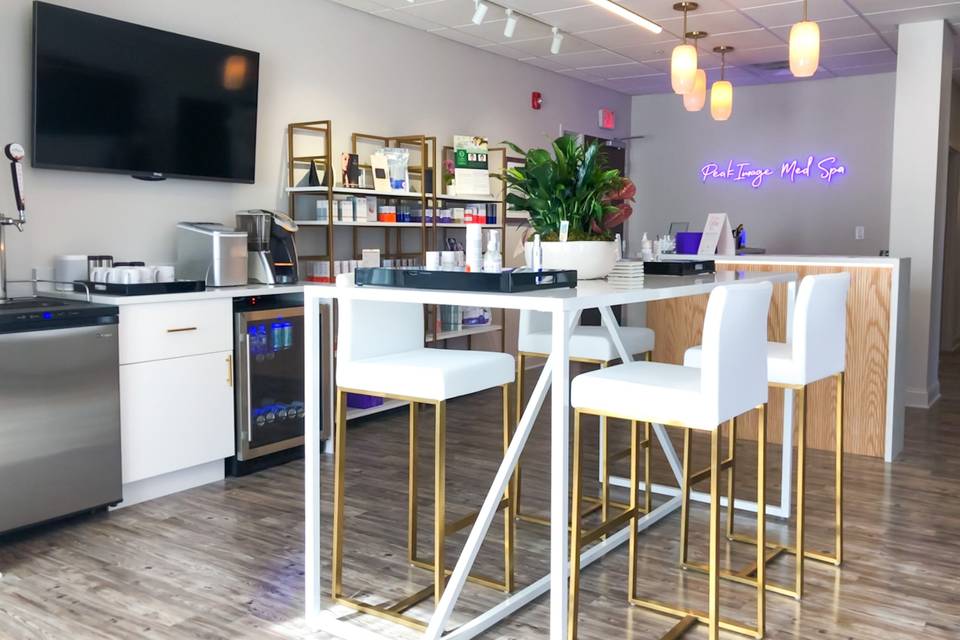 About
Based out of Quincy, Massachusetts, Peak Image Med Spa is a wellness business that delights in helping clients look and feel perfect for their wedding day. Their professional team can't wait to discuss your beauty goals and are eager to ensure that you feel your best on your special day. When you attend their state-of-the-art medical spa, all that is needed of you is to relax as they work their magic.
The Peak Image Med Spa team regularly attends workshops and training sessions to develop and perfect their skills. They adopt a client-centered approach, considering how genetic, psychological, and environmental factors impact appearance. Committed to fulfilling your unique beauty goals, they will work with you to devise a customized treatment plan.
Peak Image Med Spa provides a wide selection of spa services, including dermal fillers, Botox, chemical peels, Hydrafacials, dermaplaning, lash lifting/tinting, brow shaping/tinting, laser treatments, and more. Your safety and comfort are at the top of their priority list, so they will do what they can to help you feel relaxed during your treatment.
A full list of treatments services can be found at PeakImageMedSpa.com
Services Offered
Peak Image Med Spa offers a wide range of treatments designed to enhance your inner and outer beauty. They will provide you with a customized treatment plan that sets out how to achieve your goals. Hydrafacials, chemical peels, lash lifts/tints, dermaplaning, fillers, and Botox are just a few of the services they offer.
Deals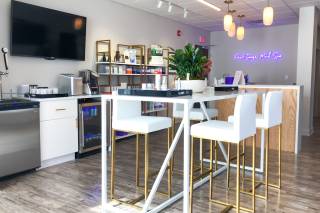 - Deluxe Hydrafacial
- Brow Cleanup
- Complimentary Eye Perk (save $30)
Get "the best skin of your life" for your wedding day with a Hydrafacial. HydraFacial uses patented technology to cleanse, extract, and hydrate with super serums made with nourishing ingredients that create a gratifying glow. Combined with a complimentary eye perk to brighten, tone and firm the outer eye, improve skin hydration, and gently removes surface layer dead skin cells
+ 1 Brow Cleanup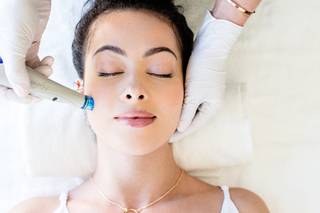 Purchase 3 HydraFacials, get the 4th one free (save $195)
Get "the best skin of your life" with HydraFacial
HydraFacial uses patented technology to cleanse, extract, and hydrate with super serums made with nourishing ingredients that create a gratifying glow. The celebrity-favorite facial to achieve and maintain healthy, clear, star-quality skin.
Our providers at Peak Image Med Spa are skin care experts. Peak Image has been recognized as a Black Diamond Practice, an honor given only to the top hydrafacial practices. Because we are a medical spa and not just a day spa, we are able to add medical grade boosters to your treatment.
Additonal Add ons:
-Eye or lip perk: $30
-A superficial chemical peel: $45
-Hydrojelly masks: $30-$35
-Dermaplaning: $65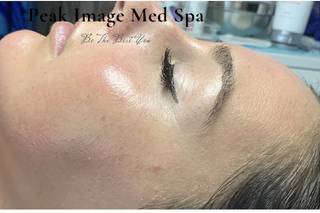 - Signature Hydrafacial
- Lash Lift/Tint
- Free Dermaplane (Save $65)
Get "the best skin of your life" for your wedding day with a Hydrafacial. HydraFacial uses patented technology to cleanse, extract, and hydrate with super serums made with nourishing ingredients that create a gratifying glow. Thee celebrity-favorite favical to achieve and maintain healthy, clear, start quality skin.
Added for free to your Hydrafacial, dermaplaning is a great exfoliation treatment to remove all surface debris, including dirt, oil, dead skin, & vellus hair. The exfoliation from the dermaplane leaves smoother skin, allowing increased absorption if topical products by up to 90%.
A lash lift + tint is the perfect addition to your glowing skin after your Hydrafacial and dermaplane treatment. Enhances the look of your natural lashes for 6-8 weeks.
Team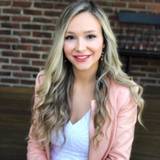 Patricia "Patrice" Rusu RN, CLT, CLO
Aesthetic Nurse + Co-Founder
Patrice is a registered nurse and a proud graduate of Regis College. She is continuing her healthcare education in pursuit of a nurse practitioner's graduate degree, also at Regis College. The aesthetic field has been Patrice's true passion from the beginning. Prior to founding Peak Image, Patrice began her career working under a plastic surgeon at a private practice where she spent 5 years. During this time she gained experience with a variety of aesthetic procedures that she continues to provide. In addition to performing lasers, injectables, skin care procedures, and body contouring she also provided care for clients before, during, and after surgical procedures.
At Peak Image she provides non-invasive, and minimally invasive procedures in a safe and comfortable setting. Patrice is results driven, committed to patients' safety first, and dedicated to providing a positive patient experience.
As a nurse injector, Patrice combines her mastery of facial anatomy, injecting technique, gentle hand, and years of experience to provide patients with a beautiful natural-appearing result. Patrice is highly experienced in dermal fillers providing advance techniques and procedures including "liquid rhinoplasties" and "under eye filler". She was voted "Most Loved Injector" by RealSelf.com in 2017 and she was named a recommender provider by the Best Aesthetic Injectors in America in 2020.
Patrice strives to provide you with the best products, treatments and technology to improve the overall health and beauty of your body and skin. She loves to use her skin care expertise to provide chemical peels, lasers, HydraFacials, and help clients curate a skin care routine that is individualized to their goals.
In addition to the dozens of aesthetic certifications, she also is a certified Coolsculpting provider and has performed 1000+ treatments CoolSculpting procedures. She is constantly attending seminars and continued educational courses to ensure that clients are being provided with the most up-to-date treatment modalities.
​
While the practice had to be shut down due to COVID-19, Patrice took the initiative to answer NYC's call for help during the worst coronavirus outbreak in the nation.
Patrice was also featured on Yahoo! Finance, Fox News Channel interviewed by Harris Faulkner, The Patriot Ledger, Wicked Local, and WBZ interviewd by Dan Rea.
​
Patrice was born in Romania, and grew up in Quincy, MA. During her time off, Patrice likes to stay active, try new restaurants, travel, and play golf and tennis. She also is a big animal lover, and has volunteered at the local animal shelter. You wont ever find Patrice without a smile on her face.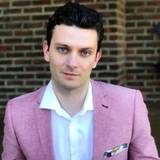 Jack Pilon
General Manager + Co-Founder
Jack spent the majority of his childhood in Texas before moving to the Northeast during high school.
Before partnering to open his 2nd company, Peak Image, Jack was an agent for cellular providers and telecommunications infrastructure companies. He did so as an independent agent and also for a regional contractor. At a telecom startup, he was the first employee hired and grew oversaw the growth of the team to 12 members and $1M+/year within 15 months. After he left, he Co-founded Washington Avenue Wireless where he secured wireless property rights to 200+ properties across the nation.
"My favorite aspect of running the office at Peak Image is building a relationship with clients. Client satisfaction is my number one priority and influences every task I do. When I implement something new to the practice, I try to imagine it from the client's perspective. "How can I make this as enjoyable as possible?"
​
During his time off, Jack likes to golf, play fantasy football and travel. His favorite trips have been to Romania, California and the Florida Keys.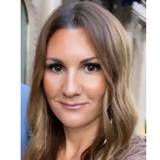 Erin Linnoila RN, BSN, FNP-S
Aesthetic Nurse
Erin is a registered nurse who graduated from Boston College Connell School of Nursing and is currently attending Simmons University Nursing Graduate School to pursue an advanced degree as a Family Nurse Practitioner. Erin began her nursing career at Massachusetts General Hospital, working in the Surgical Intensive Care Unit and Cardiology Unit for almost 10 years.
Outside of work, Erin has always had a passion for fitness, health and beauty. While working and training with a plastic surgeon, Erin discovered how to combine her passions and work skills into a career she truly loved, gaining specialized knowledge in injectables and skin treatments.
As a nurse injector, Erin takes pride in her ability to blend both art and science by using an artistic eye, skilled hands, and strong knowledge of anatomy to enhance her clients confidence and restore their natural beauty. Erin also specializes in other treatments including CoolSculpting, ViPeel, BBL Laser, Microneedling, Sclerotherapy, and HydraFacials. With her positive energy, attention to detail and caring disposition, it is no wonder Erin has blended seamlessly with our team at Peak Image Medspa.
​
During her time off, Erin enjoys teaching Pilates at Btone and spending time with her family, friends and of course her cuddly cavapoo- Chloe!
Map
225 W Squantum Street Suite 300 Quincy, MA, 02171
Mon-Fri 8:30 am - 6:30 pm Sat 9:00 am - 3:30 pm