Holland Photo Arts
$8,700 Most Popular Price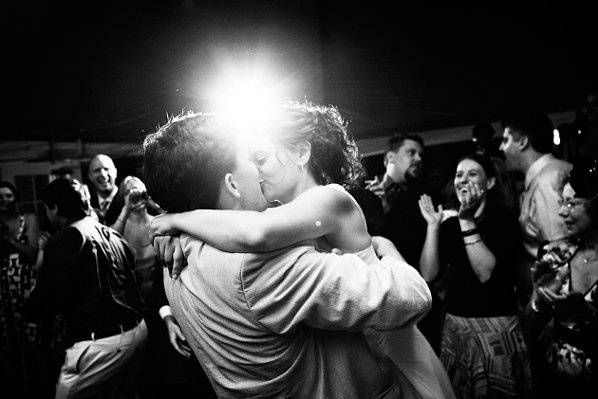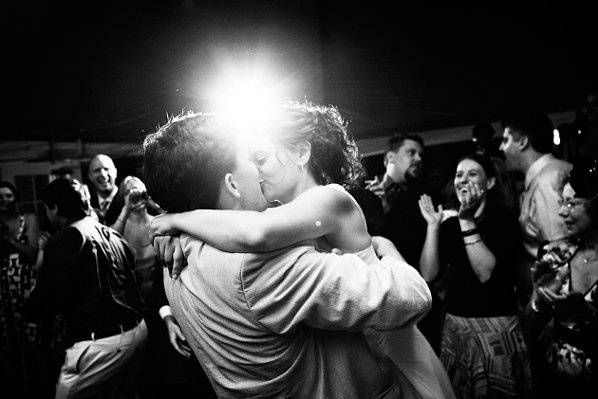 About
Lose yourself...we'll find you.
®
While we have been chosen by Washingtonian Magazine as one of "The Best Wedding Photographers" and are recipients of multiple international wedding photojournalism awards, our most meaningful accolades come from our clients, whose tears of joy upon seeing their images for the first time is what fulfills us with each and every wedding.
Let us spend your wedding day with you, unobtrusively documenting life's beauty all around with you. We're fun and easy-going-a relaxing presence during your celebration. We'll spend a few minutes for portraits with you and your families and will spend the rest of your day letting events and emotions unfold naturally, capturing each artfully with the perspective unique to being a husband-and-wife team.
When we met we discovered our mutual passion for photography which we had each learned from our fathers since childhood. We bring this passion to each wedding we are honored enough to participate in, for there is no other human activity with the same range and intensity of emotions.
Recommended by 100% of couples
Quality of service

5 out of 5 rating

Average response time

5 out of 5 rating

Professionalism

5 out of 5 rating

Value

4.9 out of 5 rating

Flexibility

5 out of 5 rating
Joe

Married on 08/02/2014

Anne and Bill of Holland Photo Arts were our photographers at our August 2, 2014 wedding in upstate New York. Not only are they two of the nicest people I've ever met, they are amazing photographers. They took the time to meet with us several weeks prior to the wedding to find out what we were looking for. They far exceeded our every expectation. Their creativity and professionalism shines through on every single photo they take. They were an absolute joy to work with, and felt like part of the family with our guests. I would highly recommend Holland Photos Arts for any photography needs.

Holland Photo Arts's reply:

Joe, thank you so much for your kind and thoughtful words. What an absolutely joy it was for us to be part of your long awaited, much anticipated, wedding day! :-D And feeling like family? Well, that is truly the icing on the cake. xoxo....a&b

Anne and Bill Holland - the ever cheerful couple behind Holland Photo Arts - are simply amazing! Superb photography - Check. Reliable and on top of their game - Check. Wonderful human beings - Check. From start to finish, the customer experience was terrific. The Hollands get customer service and know how to unexpectedly make you smile.

We were told the Hollands were the crème de la crème of wedding photographers. We would have to agree. Our engagement and wedding photos turned out beautifully.

From the bride: I know that I will cherish these photos in the future as I remember my loved ones and husband on our wedding day. From the groom: The Hollands really captured the emotion and fun of our wedding, plus, it was a ton of fun working with Anne and Bill (both at the wedding and during our engagement shoot 9 months earlier). From both the Bride and Groom: They have a great sense of humor and really made us feel at ease. Our only regret is that we did not have Anne and Bill photograph the rehearsal dinner!

We were a bit slow in selecting our favorite photos for the wedding album (we were married June 7, 2014). Last week, the album arrived in the mail with two copy versions for our parents (let's be real - for the moms) and we couldn't be happier. The photos seem to take on a life of their own when printed and blown up in size.

On a side note, Anne and Bill were surprisingly helpful during our ceremony rehearsal. They gave our officiant, a family friend, some great tips based on their vast experience watching and photographing weddings. We were so happy they spoke up!

Thanks! Kate (& Andrew)

Holland Photo Arts's reply:

Kate & Andrew, thanks so much! We couldn't be more thrilled you and your parents love your albums and had such great memories from your wedding weekend with us. And we couldn't agree more...seeing our own wedding images printed big and hung on our walls is a pretty awesome way to remember our own day's adventures.

Laura

Married on 05/17/2014

I had heard from many friends and family (and still do) that the one aspect of their wedding they were most disappointed in was their photographers. We absolutely had the best photographers for our wedding. From quality of photos to timeliness of photos to personability/professionalism, the Holland's are without a doubt the best choice you can make. We get weekly compliments on the quality of the photos and since there are two of them at the wedding, they didn't miss a single photo. They captured moments I never would have dreamed of requesting. We also received numerous compliments on the Holland's kindness and professionalism during the wedding. I cannot say enough good things about these photographers!!

Holland Photo Arts's reply:

Thanks so much, Laura for your wonderfully kind, sweet and informative review! We just feel terrible when we hear that others are disappointed in their wedding photos, so we use that as fuel on each and every wedding we shoot. We love OUR wedding photos are so thankful we "splurged" on our photographer. We know how important it is since besides the marriage and the dress, your photos are what you'll have for years to come. SO worth it. :)

What a blast we had at your wedding, too! Capturing the two of you, your love for each other, as well as your closeness with your family and friends was one of our summer's highlights. Thank you for choosing us to be your photographers and we're SO happy that you and your family will find joy in your wedding photos for many, many years to come. xoxo...a&b

Are you interested?

Message vendor

Anne and Bill are one of the best investments you can POSSIBLY make for your wedding day. My (now) husband and I just received the first of our pictures back, and they are absolutely beautiful. Anne and Bill captured the day perfectly. They have an amazing creative eye and the sensitivity to perfectly capture the raw emotions of the day. And they are just wonderful people. They managed to get those most beautiful shots in the most unobtrusive way...I barely knew they were there. They were incredibly respectful of our guests and of us, never pushy, always patiently waiting for the right time if they needed us for anything (pictures, questions, etc.). They gave of their time generously, staying late and taking over 1,000 pictures! We've only seen a small portion (maybe 75?), and they've brought tears to my eyes. My only regret in hiring Anne and Bill is that we only got to spend one day with them. Their beautiful work is eclipsed only by their beauty as people. They are truly special and my husband and I couldn't recommend them more highly.

Holland Photo Arts's reply:

Aw, thank you so much for your review. We're so happy and honored you love you photos! <3 xoxo...a&b

Laura

Married on 11/02/2013

Bill and Anne are hands-down the best vendors we hired for our wedding--and we loved all of our vendors. The photos they captured were not only stunning, but completely captured the look and feel of our wedding and will do the same for yours. They have an incredible ability to direct without the photo subjects feeling directed, and to melt into the background to capture the most amazing candid shots. When we received our wedding photos, I was surprised to see certain images because I simply forgot any photographers were there.

They are lovely, delightful people who take seriously amazing pictures. They will advise you on timing, type of shots, and the best location for shots. And they are so sweet, it's obvious that they genuinely care about you and your wedding--this is not just a job to them.

Oh and as an added bonus. when you receive your photos and/or flash drive, they are packaged up in the most beautiful, romantic way.

Holland Photo Arts's reply:

Thank you so much for your review, Laura! Your Fall wedding was such a perfect one for us to end an already amazing season on. You put so much thought, time, and care into so many aspects of your day and everything, at least from our perspective, turned out perfectly that day. Even the weather! We're thrilled to hear you loved our packaging, as well. Thank you again and continued best wishes to you and T! xoxo....a&b

We used the Hollands for our engagement session and our wedding in Washington DC in October 2013. What I loved most about both sessions is that none of the photos seemed forced. They managed to capture my husband and I in very candid moments, which made it very hard (in a good way) to pick out our favorite photos for our wedding album. The Hollands photos are not staged like a lot of photographers, but capture individual moments, which in my opinion makes their photographs a great representation of our wedding. We had so much fun working with the Hollands and would whole-heartedly recommend them to any couple for their wedding photographers.

Holland Photo Arts's reply:

Wow, thank you so much, K&M! Capturing individual moments and "found" portraits that feel like you is always our ultimate goal. It was wonderful getting to relive your beautiful wedding weekend again when putting together your gorgeous feature album and are so excited for your soon to be born little one to get to see it one day. Inheriting and looking at our parent's wedding albums is one of our favorite things to do to this day. Always a great reminder on love's legacy in all of our lives. xoxo...a&b


Sam

Married on 10/05/2013

Bill and Anne are the best. Really. We cannot recommend them highly enough. They are entirely professional but also very warm, friendly, and have a great sense of humor. Their photographs are stunning and we get compliments on our wedding photos frequently. We also still get comments about their service on our wedding day - everyone was impressed by their ability to capture everything and still be completely unobtrusive. They work wonderfully together and we were so happy we were able to have two extremely talented photographs who could capture us getting ready separately without missing anything, as we may have with only one shooter. Their eye for beautiful shots and attention to detail really brings something special to their photos. We know we will continue to look at our photos in years to come and we are so glad we chose Bill and Anne to capture these memories for us.

Holland Photo Arts's reply:

Sam, thank you so much for your review! You already know how much we love you and C, but suffice it to say, your sweet farm wedding was truly one of the highlights of our Fall season. It fit you both to an absolute T and we couldn't have asked for anything more. Okay, well maybe lower humidity, but it did mean that you were glowing even more. ;-D Not that you needed it, though. You were absolutely luminescent on your wedding day and C helped keep you both calm, cool, and collected throughout the festivities. It was an absolute delight to get to be a part of it all. Thank you! xoxo...a&b

Ashley

Married on 09/28/2013

Anne and Bill are absolutely amazing! Their communications prior to the wedding and materials (photo sheet/schedule) were comprehensive and invaluable- we felt totally prepared and organized and were able to get in all the shots that we wanted to have. They took time to figure out exactly what we were looking for! They walked through the day with us on several occasions and brought things to our attention that we would have missed or overlooked otherwise.

On the day of- they did not miss a single moment!!! Everywhere we turned, there were our photographers. They captured every kiss, every tear- they even had an assistant at the reception. We have amazing photos of every single one of our nearly 200 guests.

For your wedding- Holland Photo Arts is the way to go. Anne and Bill are so easy to work with and were the best investment we made in the day by far. We've received countless compliments on our images from family and friends and even from people who weren't at the wedding! One of our relatives unable to attend and a former photographer said they were some of the best wedding photos he's ever seen. They will last us a lifetime and more importantly, they truly captured the spirit and essence of our day and our love for one another. Thank you Anne and Bill!

Holland Photo Arts's reply:

Wow, Ashley! Thank you so much for your review! You and K had the BEST smiles that day and it was truly infectious. And a photo of almost every guest?! Wow. Not sure how we managed that, but we're thrilled you had so many favorites of your families and friends. Your dance floor was quite literally packed all night with seemingly almost every guest taking a turn at some point, so I'm sure that didn't hurt! We're absolutely thrilled that you had such a great experience with us and truly appreciate you taking the time to tell us that you appreciated our communication, advice and experience. Hugs to you both! xoxo...a&b

My husband and I found Anne and Bill after a lot of searching and we knew from the beginning that the photographer was one of our priorities. The cost of any photographer can seem a bit shocking at first, but every penny was worth it with Anne and Bill! They were an absolute joy to work with and they bring a special dynamic to a wedding being a husband and wife team. We had the chance to meet with them over drinks a few months before the wedding and this is something we really enjoyed. Both Anne and Bill were extremely responsive throughout the planning process and had a lot of great wedding insight (not necessarily related to photography). Their professionalism and experience showed in everything that they did and we even got to make it to most of our cocktail hour! We really can't say enough about how great Anne and Bill (and their pictures!) are. We would HIGHLY, HIGHLY recommend them to anyone and everyone!

Holland Photo Arts's reply:

Thank you so much! We LOVE getting to meet up before the wedding with clients for drinks or a meal. It's always so nice getting to know each other before the wedding day. By the time the wedding day comes, we feel like old friends who happen to be shooting the wedding. We're so pleased that you were happy with your investment, too! Thank you! xoxo....a&b

Shay

Married on 12/21/2012

OUR WEDDING PICTURES WERE AMAZING!!! I have not gotten any sleep since we received our pictures because I have been staying up looking at all of our wonderful pictures. My husband and I look stunning in all of our pictures. I have never regarded myself as very photogenic but Anne & Bill managed to capture my good side in every photo. They also managed to capture the energy, fun and love with each image.

Working with Anne & Bill was a wonderful experience. My husband worked with the couple to set up a surprise engagement photo shoot for me and they were so accommodating. We ended up having a wonderful time during the engagement photo shoot, which was a great precursor to our wedding.

I cannot say enough good things about Anne & Bill and I will always be grateful that we chose them as our wedding photographers. We will have cherished memories for the rest of our lives thanks to them.

Holland Photo Arts's reply:

Gosh, Shay. Thank you so much for your kind words and we feel the same about both you and T! You seriously made our job easy. We absolutely loved the energy, fun and love you brought to all of our meetings and shoots. Our only wish is that we lived closer to each other. Sending much love...a&b

Choosing Holland Photo Arts was one of the best decisions we made in wedding planning...if I could give them a 10, I would. Not only is the final product absolutely amazing, but the entire experience was out of this world.

Mahsa

Married on 09/30/2012

Photographs are the only things that last through time to tell the story of your most important day.

If you want your wedding pictures to not only depict the magic of love that you feel inside, but to go above and beyond and have the best experience all together with the most wonderful husband and wife team, then please do not hesitate and choose Holland Photo Arts as your wedding photographers.

Please do not try to save money on photography. When my husband and I first got married, we did that at our very small ceremony and regretted it. But we saved up for the wedding (renewal of vows) of our dreams and because I am a vendor myself (my company is "Sofreh Atelier" and we do high-end Persian weddings and event design), the first thing I did was hire these fantastic photographers/artists. I had seen their work among many others' during mutual weddings that we did together. Nothing compares to their work!

Like I said, their photos and service are not just good... it is an absolutely delightful experience and after your special day is over, you get to go home with "out of this world" pictures and two new amazing friends!

Thanks A & B,
M & Z

Holland Photo Arts's reply:

Thank you so much, M&Z!! We think of you both often, are so happy we get to work together and keep in touch often via FB. It's always such an incredible joy for us to be asked by our colleagues in the wedding world to photograph their weddings. They get to work with so many wonderful vendors on a day to day basis, so we truly are honored that we're their first choice. We can't thank you enough for all the warmth, joy and love you continue to send our way. xoxo...a&b

Liz

Married on 09/29/2012

Anne and Bill are not only talented photographers, they are also wonderful people who will make you feel like you have dear friends documenting your wedding. Our photographers were our first priority when planning our wedding, and the Hollands did not disappoint. They are very professional, responsive, and will make you feel at ease on your wedding day. Even our family and friends commented on how lovely they were. They are also incredibly unobtrusive, we didn't know they were there most of the time but they captured every important moment. Their wedding portfolio speaks for itself, but their wonderful and warm personalities are what put them over the top. We couldn't recommend them enough.

Wambui

Married on 09/21/2012

There is no shortage of talented wedding photographers in DC, but you'd be pressed to find a pair that capture the most fleeting, subtle emotions as beautifully as Ann & Bill. We knew when we saw their portfolio that they would do a great job immortalizing our day, but what we couldn't have predicted was just how easy and fun they would be to work with. I HIGHLY recommend them!

Evan

Married on 06/23/2012

We absolutely can not say enough about how incredible it was to work with Anne and Bill. Their professional, easy-going, friendly nature is matched with amazing talent... Literally every person who has seen our pictures has been blown away. So many weddings just involve lining up family and friends and taking a few straightforward shots... Anne and Bill did those beautifully, but were also able to capture the essence of the party that we threw and the sheer joy and happiness that we felt throughout the night. Absolutely perfect.
Real Weddings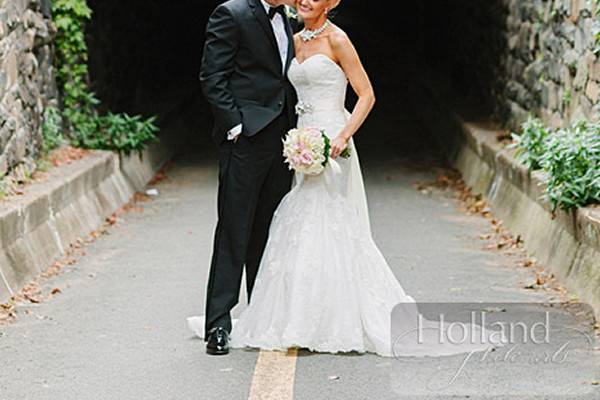 Kevin & Ashley
21 photos · 09/28/2014
Professional Network & Endorsements
4 Endorsements
Map
Boulder, 80302