Scott and Stephanie's Wedding in Rockleigh, New Jersey
Classic Summer Blush 11 wedding vendors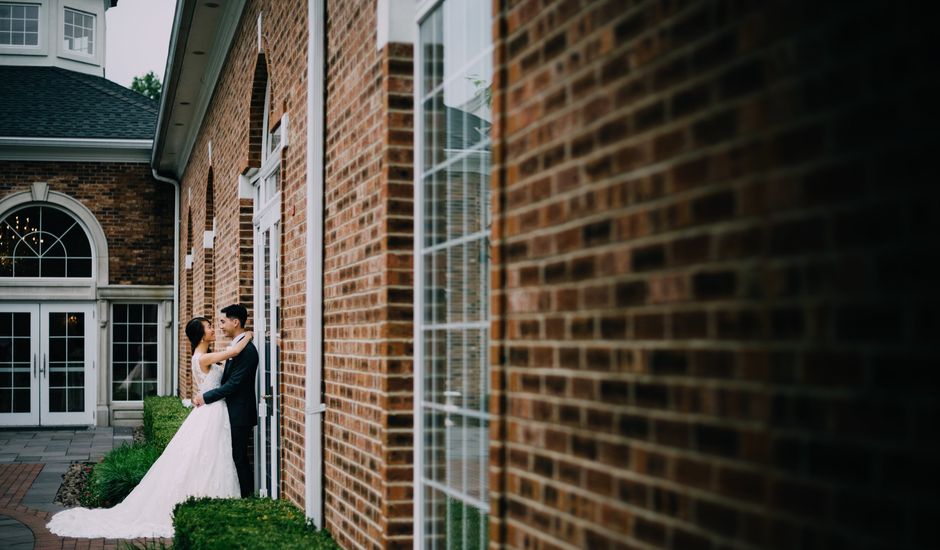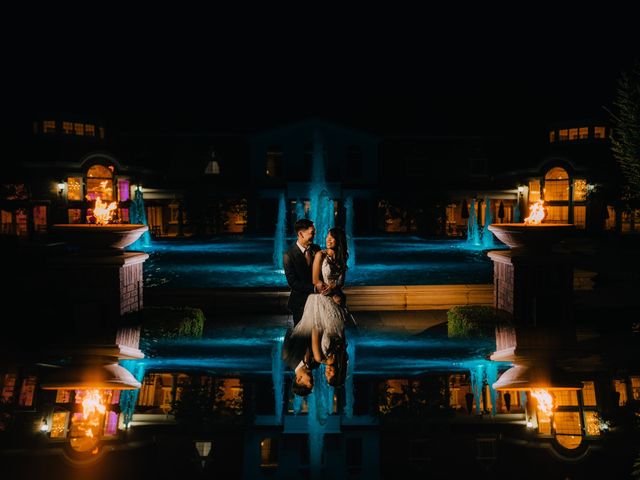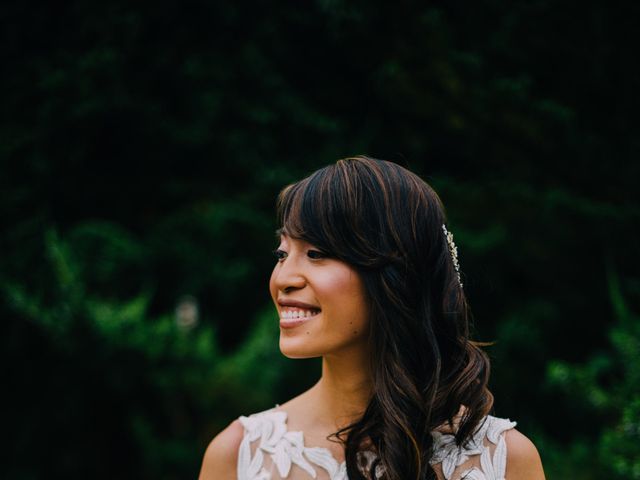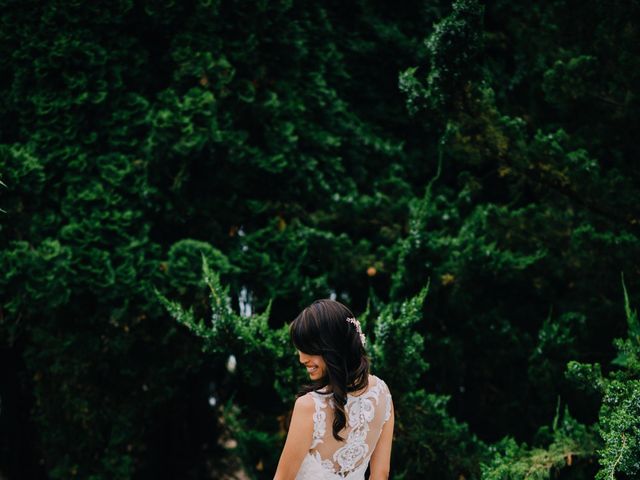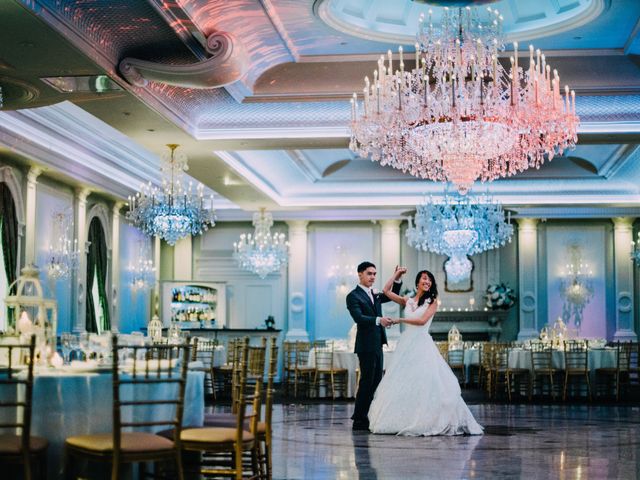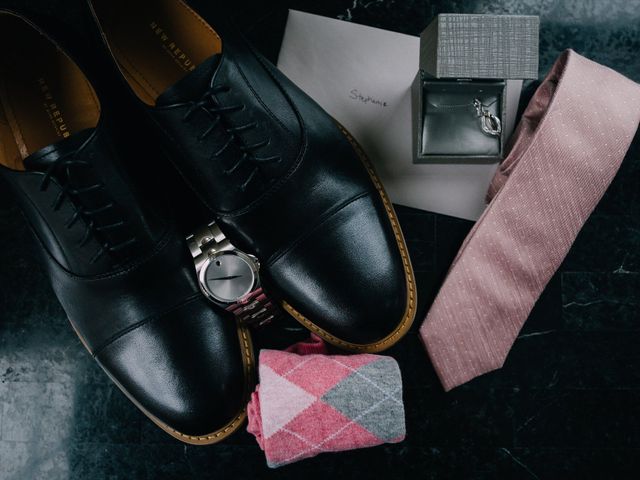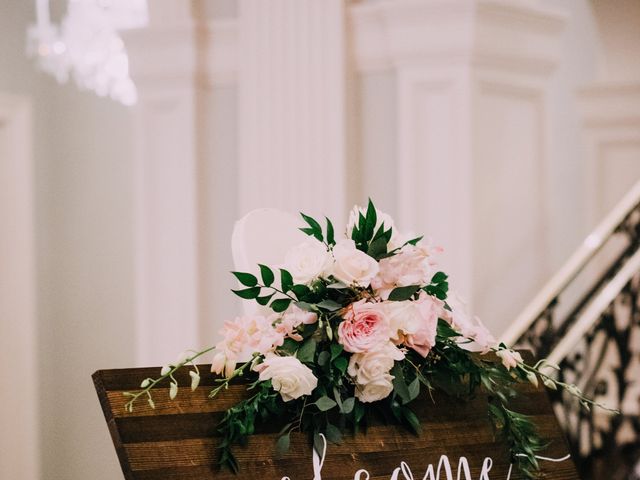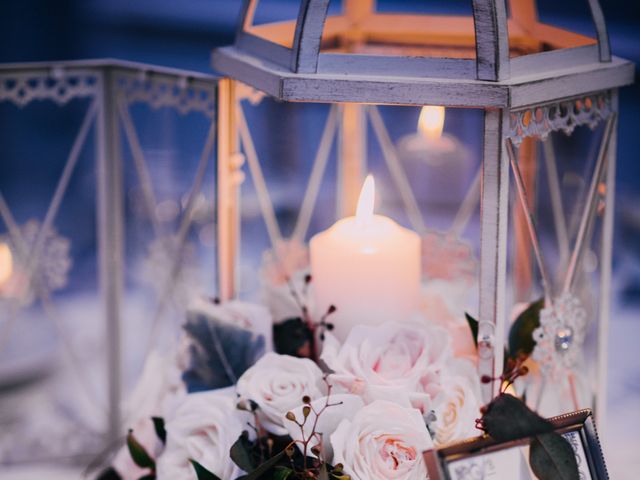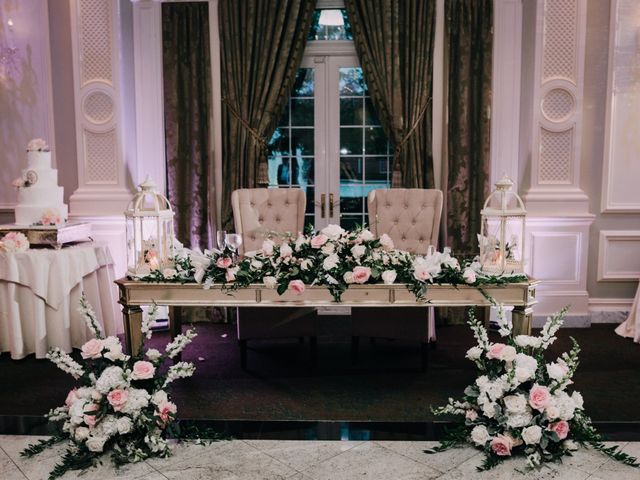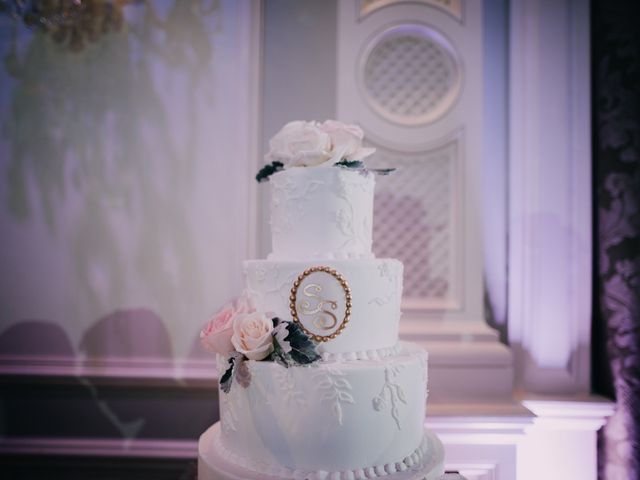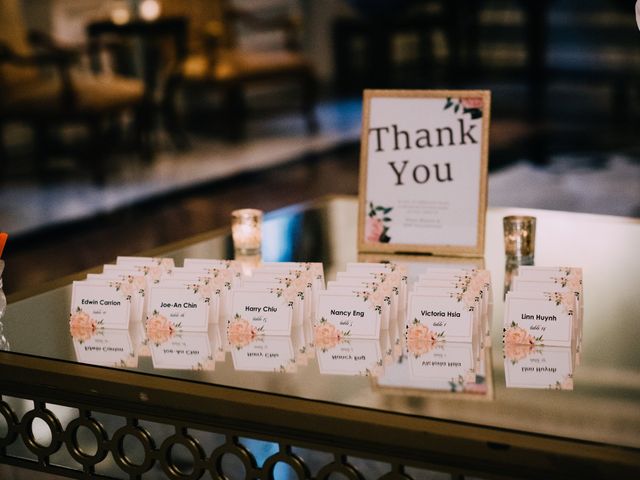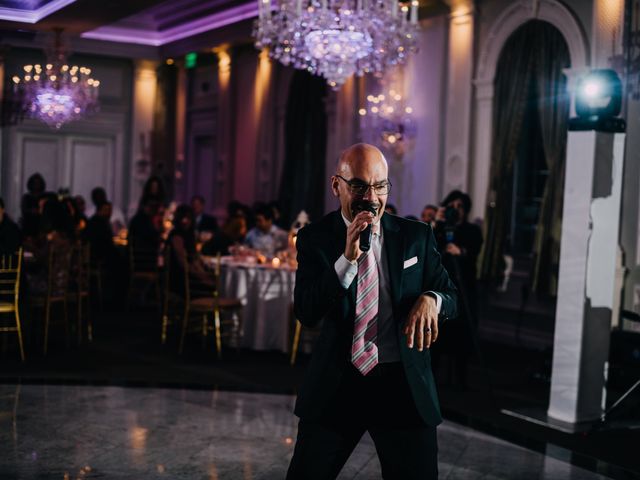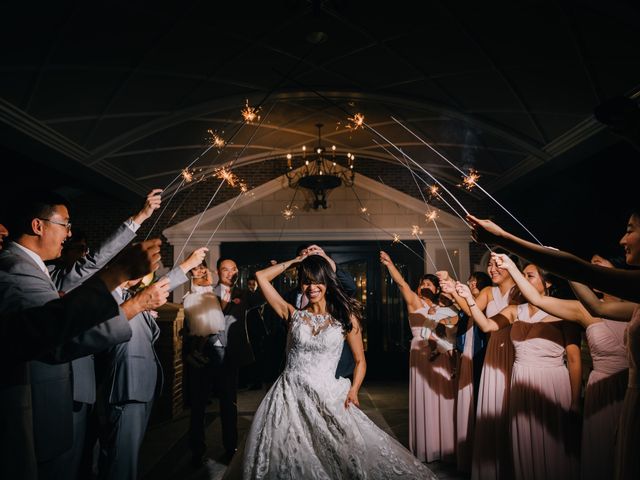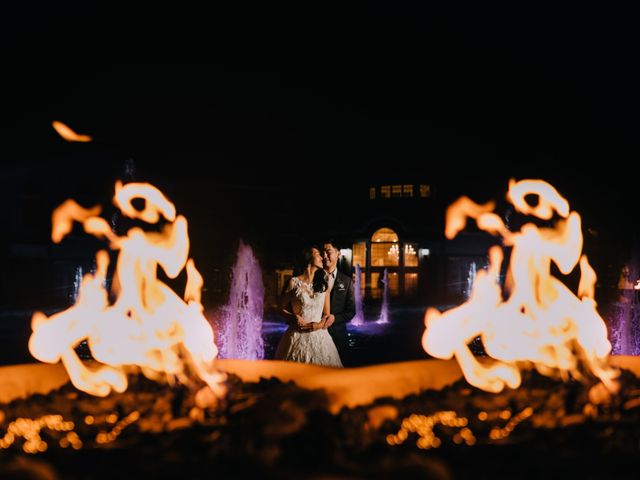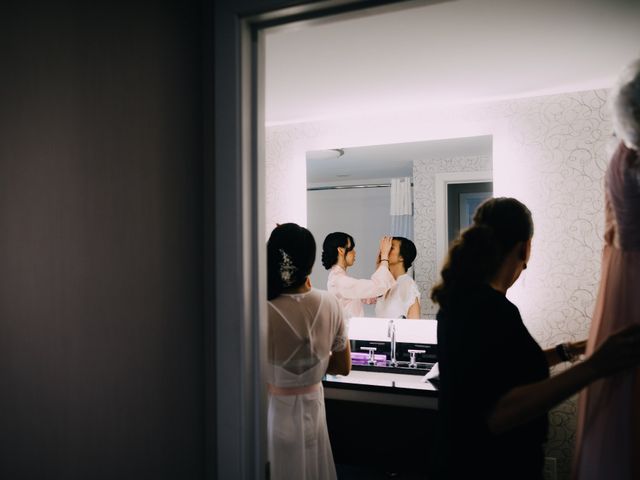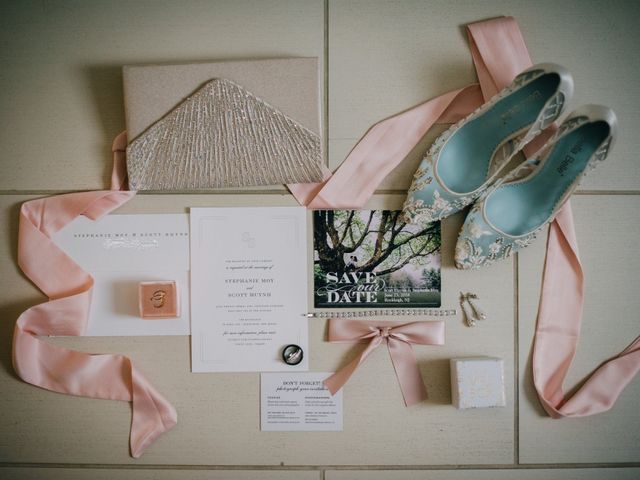 The story of our wedding
The Proposal:
We were celebrating our 6 years anniversary by going to the city to watch the Broadway play "Book of Mormon" and eat at Jean Georges for dinner. Despite the fact that it was the HOTTEST day of the year and we were both sweating, we tried to make the most of it by ducking in and out of cafes to cool off in between events.
After the wonderful 12 course meal Scott suggested the night was still young and we should go to Liberty State Park at Jersey City to relax for a bit. As I was beyond stuffed from this meal, anything was fair game and I agreed to go. Once we got there I noticed that there was a flash of thunder across the water and went into full amateur photography mode, trying to capture the perfect shot. A few tries later, Scott finally got me to sit down to enjoy the moment where he began his speech. Note: I should also mentioned that right before he was going to propose a couple next to us got engaged first but since I'm quite oblivious I didn't even notice! Since I'm telling the story of our wedding I obviously said yes!
Continue reading »
Wedding Planning Process:
Our wedding at The Rockleigh was and forever will be a moment in our lives that we would cherish; not simply because it was our day but because of everyone in it. Every little detail up until the big day transformed my vision of the classic timeless wedding into reality.
It actually began with the venue; unfortunately for us we didn't come across The Rockleigh immediately. In fact, it was the last place we decided to visit and by this point I had already been to 26 of them and was thinking of settling on a venue. But when we first stepped into the Rockleigh we knew it was the one. With its beautiful ballroom, large Roman columns, lighted fountains and lush green garden, the place was everything we could have imagined and more.
Next was finding the perfect dress. What I initially assumed would take equally as long to find, turned out to my surprise to be the complete opposite. It ended up being one of the very first dresses I tried on, with my mom as the only person to see it. With its high neck and open back, the beautiful Maggie Sottero dress was covered in lace from head to toe with hints of sparkle from the beading.
Since I love flowers/greenery and my husband enjoys the warm weather it made sense for us to have a summer wedding where I could incorporate all these details. My bouquet was made up of peonies, white and pink roses, with hints of green throughout while the boutonniere were made to match. And as for the rest (invitations, etc.) while the process was a bit long at times, especially considering how particular I was to have all the details be as perfect as possible, I actually thoroughly enjoyed wedding planning! It's a time in a bride's life to be as creative as she wants and to realize how everything will turn up in the end.
Wedding Day:
As our guests walked into the venue, they were immediately enveloped into the lobby's high ceiling, marble staircase, and baby grand piano. In the center of the room was a beautiful table with a decorative floral piece. It was important for us to make our guests feel welcome so we included a large rustic wooden welcome sign and a guest book that we painted ourselves to add a more personalized touch. Our ceremony took place outdoors in front of the large Roman columns which had three curtains draped in the background tied together with a bouquet. We also painted a wagon for our flower girls to sit in while going down the aisle as they were too young to go themselves. Draped around the wagon were green vines and flowers and attached to the back was a sign that said "Here Comes the Bride". Thankfully, even though it was supposed to rain the whole day the weather held up the entire night!
The reception itself took place in the spacious ballroom that had gorgeous chandeliers with uplighting throughout. For our centerpieces we found lanterns that had jewels, which matched the beading of my wedding dress, and filled them with large white candles and an arrangement of baby orchids and roses that spilled onto the table. Our invitations, menus and place cards were created purposefully to match the flowers and colors of the wedding and to allow a bit of our own creativity to come out. The cake was all-white with little intricate designs that had our monogram in gold on it, with flowers scattered throughout. On our sweetheart table, our florist wrapped the front with a garland that gave it a slight Southern touch and also repurposed the bouquets decorating our ceremony!
As for the dance floor, it was packed throughout the night all thanks to our DJ who knew how to read and pump up the crowd. Unfortunately the night did have to come to an end but we were able to do so with a sparkler sendoff that left a fairytale like finale!
Scott and Stephanie's vendor team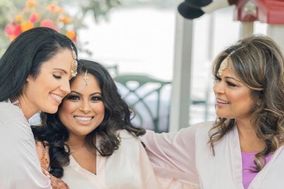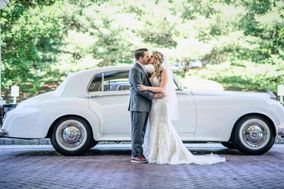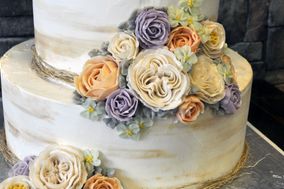 Other The Rockleigh weddings
View all
Other New Jersey weddings
View all
Get inspired with Real Weddings
Other blush weddings
View all
Other Summer weddings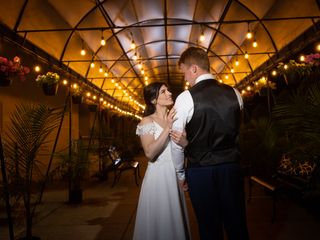 View all
Other classic weddings
View all