Andy and Sara 's Wedding in La Canada Flintridge, California
Classic Fall Ivory 8 wedding vendors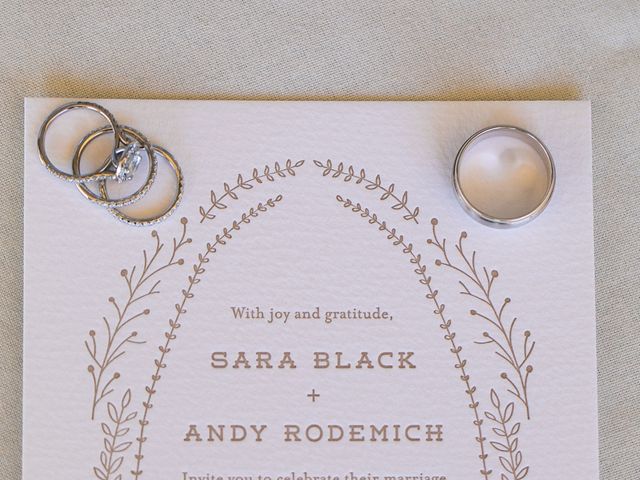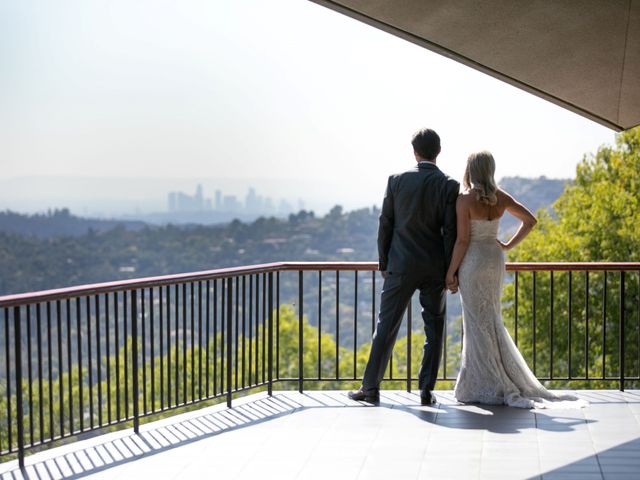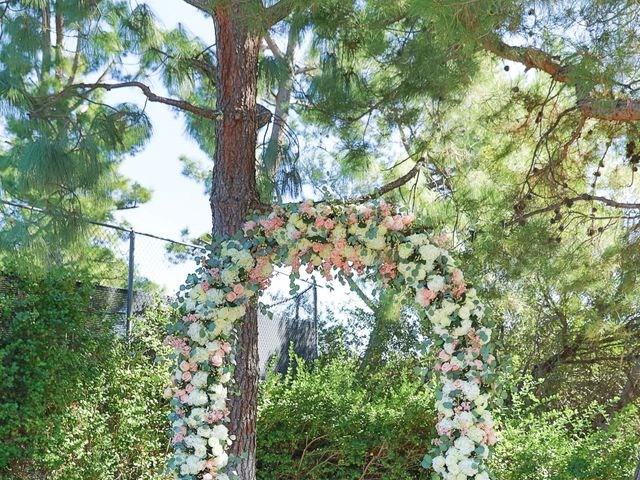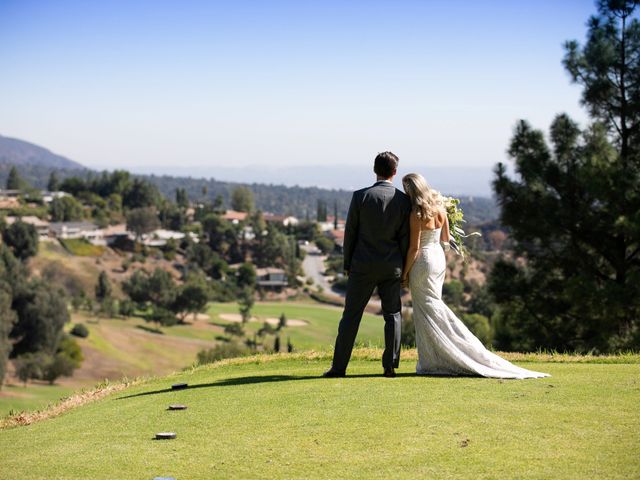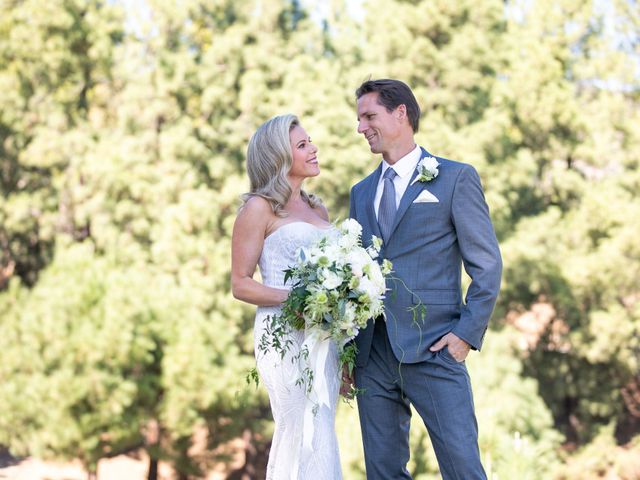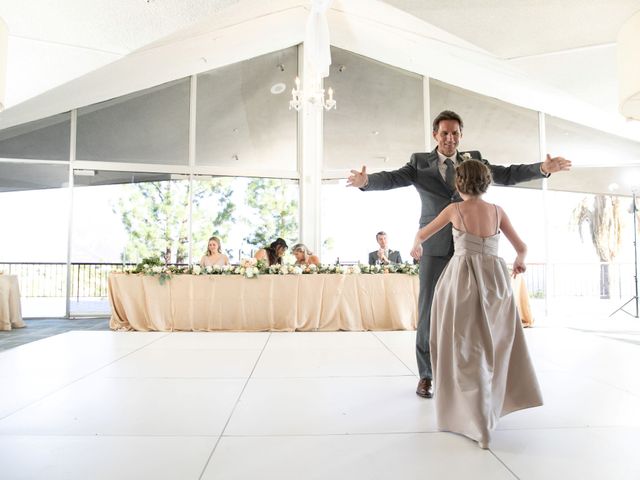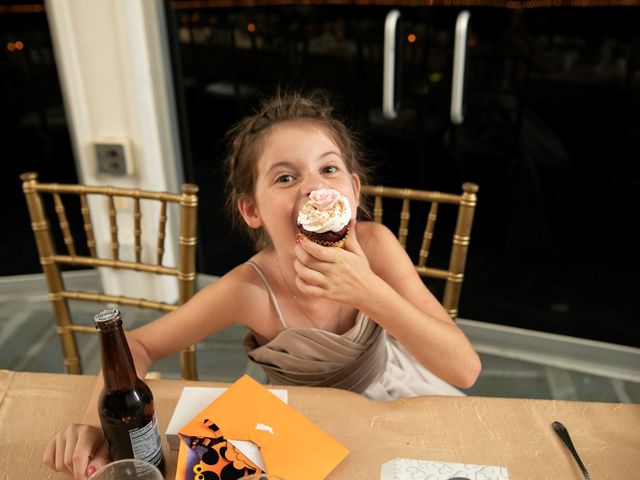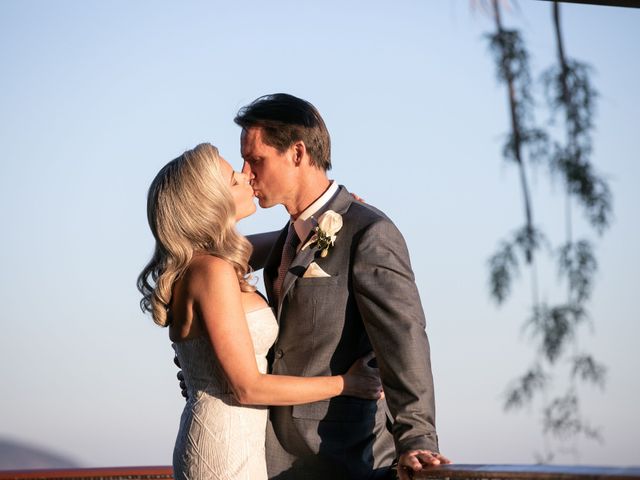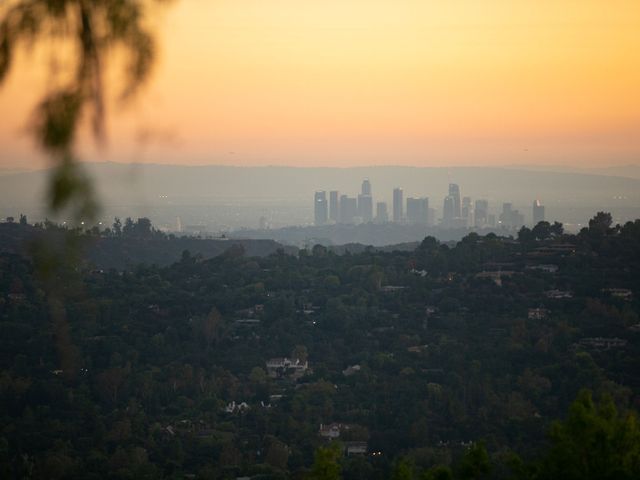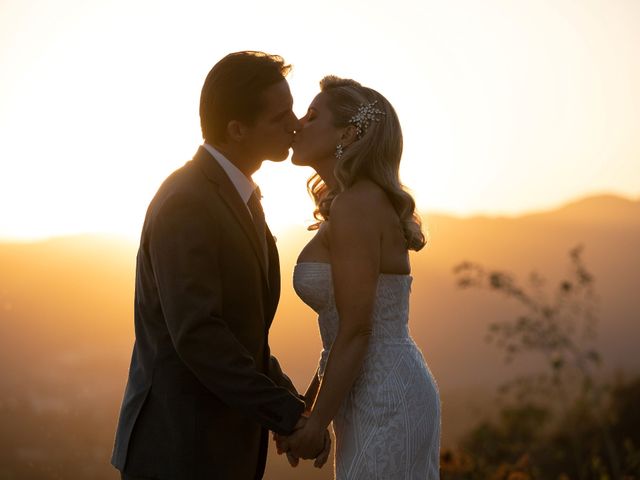 The story of our wedding
As the kids say, I'm so glad I 'swiped right!' When Andy and I met in October of 2017, we were both single parents in our early 40s who were giving online dating a try to find love again.
At our first dinner date, I immediately felt drawn to Andy. We liked each other so much we decided to meet up again the following night to see a movie. I got goosebumps when he put his arm around me in the theater. It didn't hurt that he was incredibly easy on the eyes - I mean come on - a complete dreamboat! And he made me laugh. It felt easy and joyful to be around him.
Over time, we learned that we wanted the same things - someone who would see our strengths and weaknesses and build us up with a never ending love so we could be a living example of what a healthy, loving relationship looks like to our children.
The timing was right, and I knew that Andy was the one for me. On a ski trip to Mammoth in the gorgeous Sierra Nevada Mountains this past February, Andy surprised me with a beautiful proposal in our favorite restaurant - and he even got all the servers in on it! Now we have a perfectly blended family: the young lady in my photos is my 16-year-old daughter Lauren, who was my maid of honor, and my new 8-year-old stepdaughter, Alana, was our sweet flower girl.
Continue reading »
Both our wedding ceremony and reception took place at the beautiful La Cañada Flintridge Country Club, an LA landmark with magnificent views overlooking the downtown skyline and the San Gabriel Valley, on Oct. 26, 2019. Jack Simison's classic mid-century modern clubhouse building opened to the public in 1962 and was featured in Architectural Digest in 1964. I'm a huge mid-century modern fan and fell in love with the clean, geometric lines of the clubhouse as well as the grandeur and romance of the landscape, and I wanted the look and feel of our big day to match - from my dress, hair and makeup to the 1962 Rolls Royce that picked us up at the end of the night - one of only 25 that were made that year!
The color palette for our garden wedding ceremony and reception was romantic earthy neutrals with pops of peach and a gold accent. Floral design was extremely important to me, and I chose the renowned Jacob Maarse of Pasadena, California as my floral vendor. Our garden wedding ceremony featured a glorious 10-foot floral arch filled with shimmer and peach spray roses, ivory vendela roses, hydrangea and silver dollar eucalyptus. These florals were also featured throughout our bouquets, table centerpieces and a beautiful 8-foot floral wall that served as the perfect backdrop for selfies in the reception space.
My dress was purchased from Lovely Bride in Los Angeles and was designed by South African designer Vagabond Bridal as part of her 2018 Genesis Collection. The corseted, figure-hugging modern wedding gown had a fit and flare skirt, made with a contemporary geometric lace embellished with clear sequence, a blush stretch satin lining and a soft Chantilly lace under layer and scalloped hem - which nicely complemented the geometric lines of the clubhouse. My hair and makeup look was inspired by old Hollywood glamour with a modern twist.
My favorite parts of our amazing celebration were seeing the pure joy on Andy's face as he saw our daughters walk down the aisle as maid of honor and flower girl, and then how magical it felt to walk towards Andy to become his wife and to begin our new life together. My father co-officiated the ceremony with a close family friend, which was very meaningful for us. There were lots of tears but also laughter - particularly as I struggled to get the ring on Andy's finger! We also wrote love letters to each other and read them in the form of toasts at our reception, which seemed to touch everyone in the room. And I loved seeing the special father-daughter dance that Andy did with Alana after our first dance.
Our wonderful and very talented husband and wife photographer team was Chris Schmitt Photography (https://chrisschmittphotography.com/, info@chrisschmittphotography.com).
Andy and Sara 's vendor team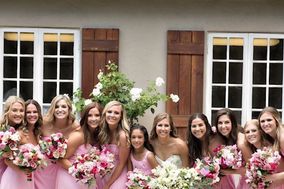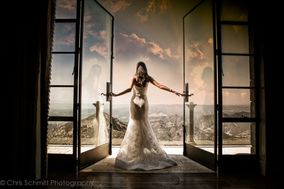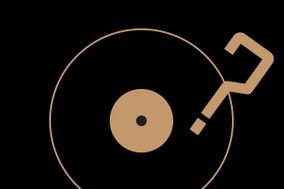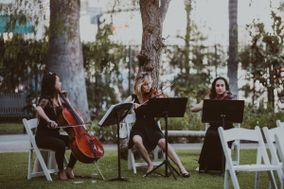 Other California weddings
View all
Get inspired with Real Weddings
Other ivory weddings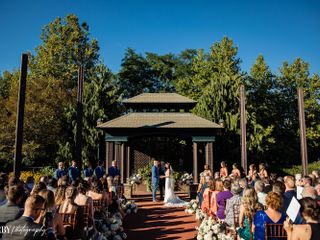 View all
Other Fall weddings
View all
Other classic weddings
View all