How many different tables will you have at your reception? Are you sticking with standard 8-10 person rounds, or switching it up with long tables? Don't forget - your total number of tables determines the number of centerpieces and tablecloths you'll need!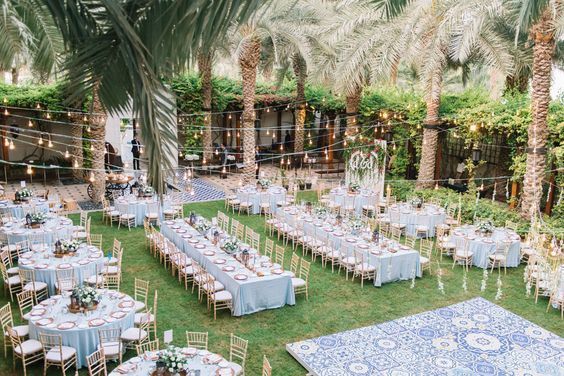 Photo by The Purple Chair
Next question: How many days left until the wedding?