It's would you rather - wedding edition! We'll give you two situations, and you tell us which you would rather deal with on your wedding day.
Ready? Here's your first question:
Would you rather have no wedding party, or have a 30 person wedding party?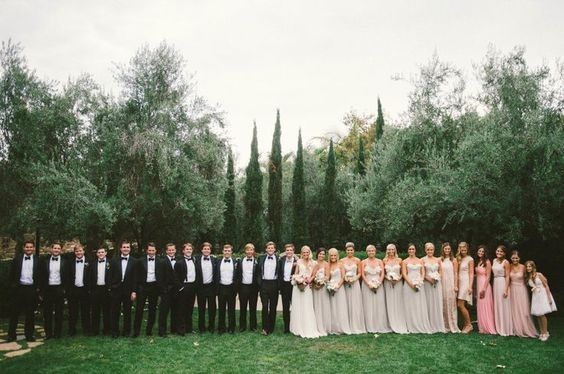 Photo by Emily Blake Photography in LA
Next Question: Would you rather... forget your vows or forget your rings?