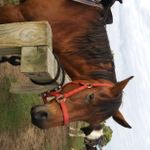 Where? ❤
Where was your first date with your current or future spouse?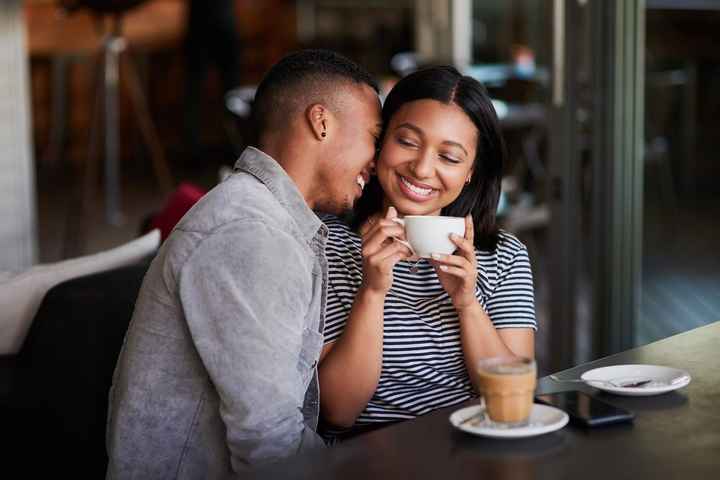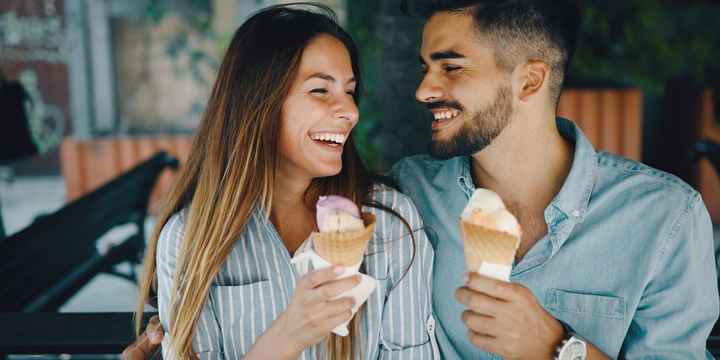 Our first date was actually at a pumpkin patch! Super pinteresty and everything and he bought me a gourd I was obsessed with that I thought looked like a swan. It was awesome.

We went ice skating, then we had dinnner 💕 I was 17 and he was 22. That was 1996.

We were at a party back in '99. We're the only couple that is still together.

My local aquarium then to Olive Garden it was my birthday

We went to this restaurant and then a bar after !

My fiancé and I just talked about this the other day. I originally thought it was bowling but he says that it was dinner lol.

Er, official first date? Or... the date that we didn't realize was a date?

'Cuz those are two entirely different things!

The one we didn't realize was a date was a lunch around the corner from the theatre where we were both rehearsing/performing. It was an odd hour, because of the rehearsal schedule, so we were pretty much alone in the restaurant.


The way I know it's a date now, is because the waiter left us COMPLETELY alone. I mean, he flat out disappeared.


The one we consider our first date?


Diner dinner and a theatre-in-the-park where our friends were performing a show. But that's the one where we acknowledged that we were, actually, dating.


A gun range and then a local dive bar for seafood and drinks 😃

We walked around a park trail

Buffalo Wild Wings for dinner, Dave and Busters for games, and then sitting in her car on the beach talking until 3 am

Cheesecake Factory lunch and went walking/shopping in the mall. We also of course ended up picking the date with the first snowfall of the season, it was hard to concentrate on the road heading home when I was so happy

HAAAAAAAAAAAA! A starbucks. We both had a string of unsuccessful first dates so by time we met we were down for coffee over dinner because if it was not going to be successful then coffee is short.

I was not interested (we met online and I had little hope it would go well) and I was hoping he would cancel. I remember telling my co worker at the time I am giving him two hours and that is it. We spend 4 hours and made plans to see each other Sunday and here we are almost 8 years later.

WeddingWire Administrator

October 2016

I love hearing all of these stories!! 🥰❤️

My husband did SO well on our first date, especially considering we were in college at the time! He took me to a really nice dinner at a southern restaurant, then to an advance screening of Pineapple Express (yes it was that long ago 😂) that he had won tickets to in a bar trivia game!

We met at a really nice restaurant for our first date (we met online) and ended up staying out for like 6 or 7 hours and went to a few bars after the restaurant closed.

FH says Dairy Queen, but we were just friends then. I say the Drive in when we both passed out in the bed of the truck and woke up as everyone else was leaving.

We'd been "dating" a long time before we went on an actual, public date. We went to an Applebee's like a year into our relationship.

We worked together for 4 years without ever really speaking (both shy) until we started working directly together. Realized I had a huge crush and asked him out to go to a show with me that my friend bailed on me for... turns out my friend did me a huge solid! We spent the whole night dancing and then walked on the SF Embarcadero until 4 in the morning because we didn't want it to end. Definitely the best first date I've been on, and also the last!

We had a rather unique first date that we both love to joke about. We had known each other in high school and had met each other's families previously, so I wasn't too concerned for my safety since we were very close in high school. He picked me up and brought me to his work, which looked like a creepy abandoned factory building. It was Christmas night so we didn't have a ton of normal date options and didn't want to wait, so he suggested we go there because they have a really nice game room and bar set up and we could play some pool. So we did that and had a blast. Then after that we went to two different parks to look at the Christmas lights because neither of us wanted to go home. It was a very sweet first date. We had a second more "normal" date the next day where he took me out to dinner.

We went to see annabelle creation and then out to eat at tiki island ❤ on our first "official" date. But we had been hanging out and talking on and off for a few years before this.
WeddingWire celebrates love
...and so does everyone on our site!
Learn more
Groups
WeddingWire article topics