I'm a cake lover. It's one of the things I most look forward to when attending a wedding. I attended my cousin's wedding yesterday and they had this gorgeous 5-tier buttercream confection.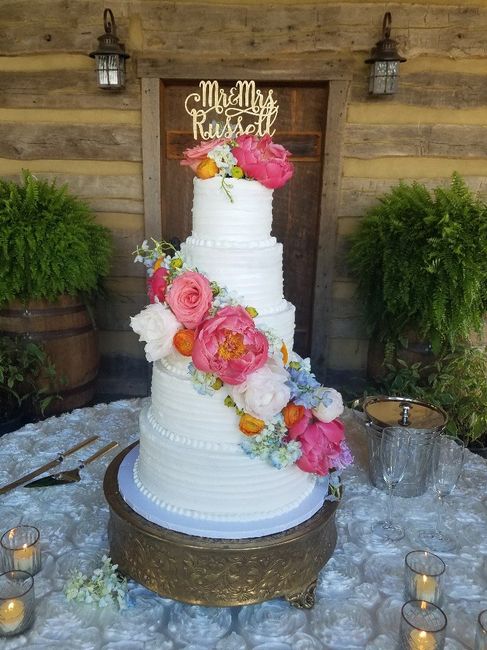 Between this and the grooms cake (a really cool cake that looked like a stack of Lord of the Rings books), there were three flavors: a traditional white cake with buttercream, lemon cake with raspberry filling, and chocolate cake with (I think?) a chocolate mousse filling. I got a chance to try all three and while they were all good, I definitely liked the traditional white cake best!
This made me wonder...what's your favorite cake flavor?