Excuse the long post lol but this is what went down and how I planned a wedding in 3 days?
So we were facing yet another postponement amd we decided to "elope" and have a celebration next year (I think i posted about it before). Anyways, NOTHING came out as we planned AT ALL. I packed my stuff and drove from Texas to Montana with my family, his family and 7 other family members (14 total). Left Texas on 6/29/2020 (sunday) and made it to Montana on 7/1/2020 (Wednesday, literally 3 days way from weddinf day). At first we were thinking of renting an airbnb, that didn't happen because there were literally no airbnbs in the small town that my husband lives in. On Thursday, We tried to have the ceremony at a park (meanwhile my inlaws were desperately trying to find us an officiant all over town), the park said "no." Their reason being "they didn't want a wedding to distract the park's visitors"
I had asked my parents to drive out to a place called "gates of the mountains" to look for a nice place for pictures. Well, after ther park said no, I get a call from my dad telling me that they found a place that does boat tours and they do weddings too! I called them and omg they saved our lives (we were just about to give up and just go to the court house). They were so so helpful and they offered to do an extra tour so that us and our families could have the boat to ourselves, the downside was that our wedding was going to be at 9 am and the place was an hour away from my husband's town.
**side note*** while still in Texas, a week prior I had ordered my bouquet, his boutonniere and our wedding cake. While in Texas and on the road I was looking for photographer and hair & make up artist. - luckily I found both!!!! Thank God.
I met with my hair and make up artist on Friday for a trial and she met me again on Saturday at 4 am! Everyone was on the road to the Gates of the Mountains by 6:30 am.
We reserved a room for dinner at a restaurant back in town for later that day.
My Favorite of all!
His favorite 💓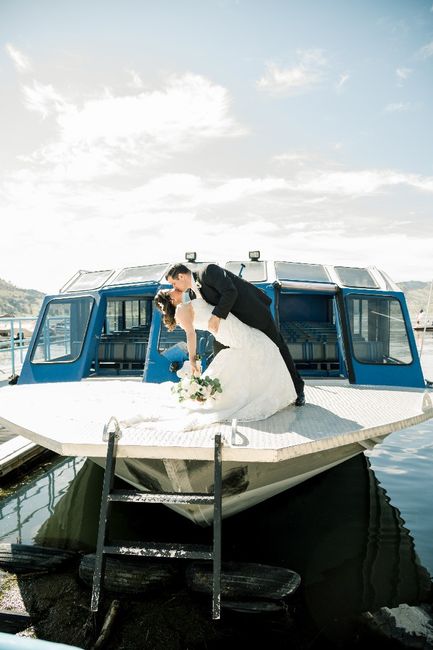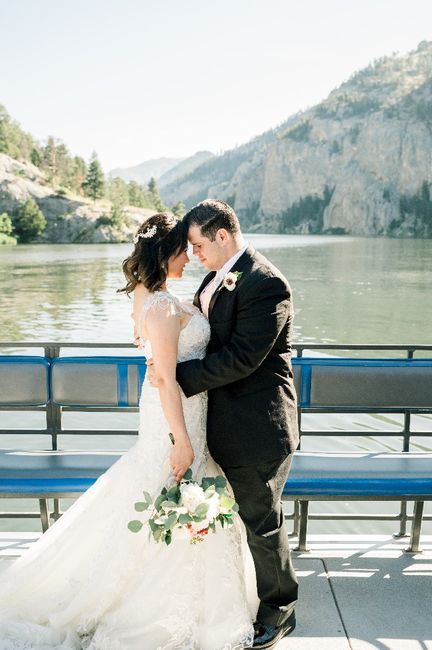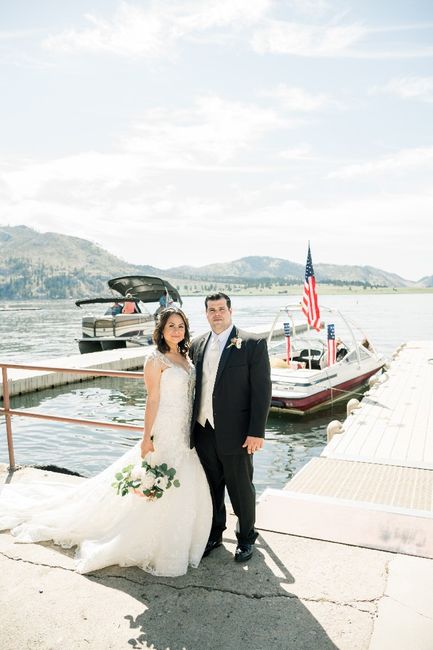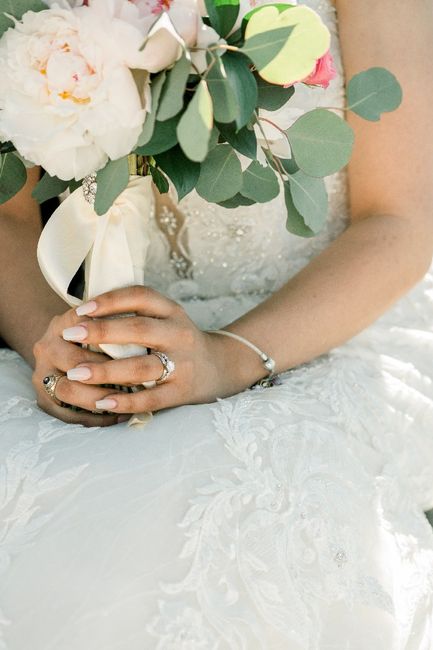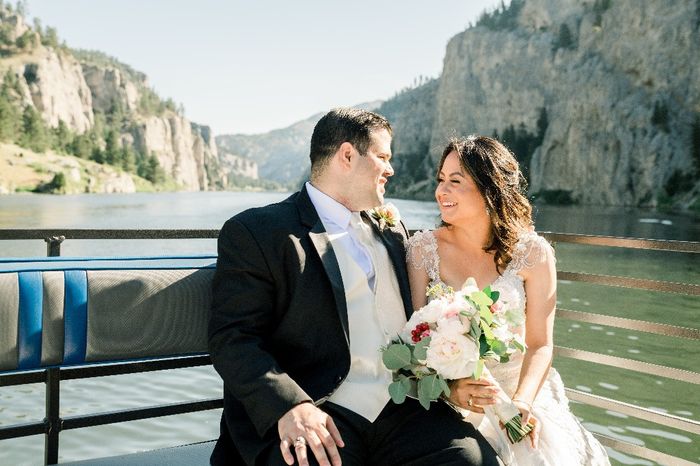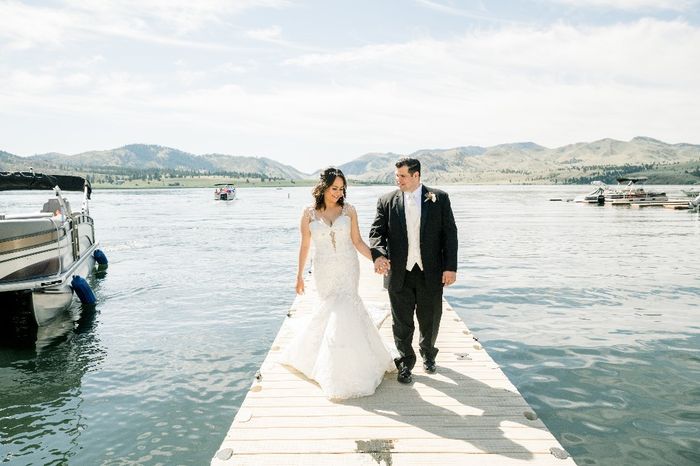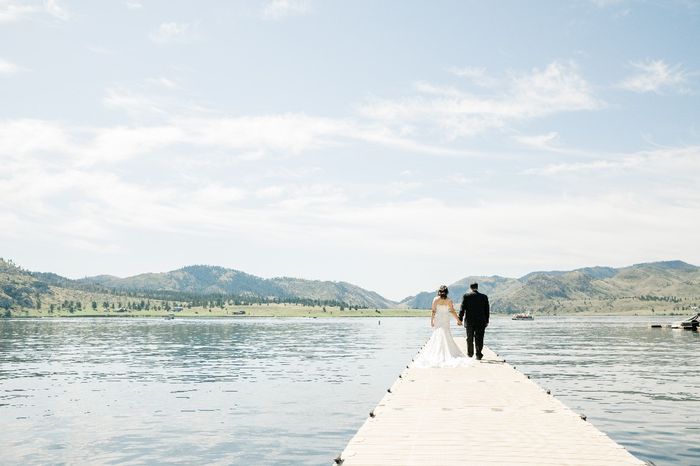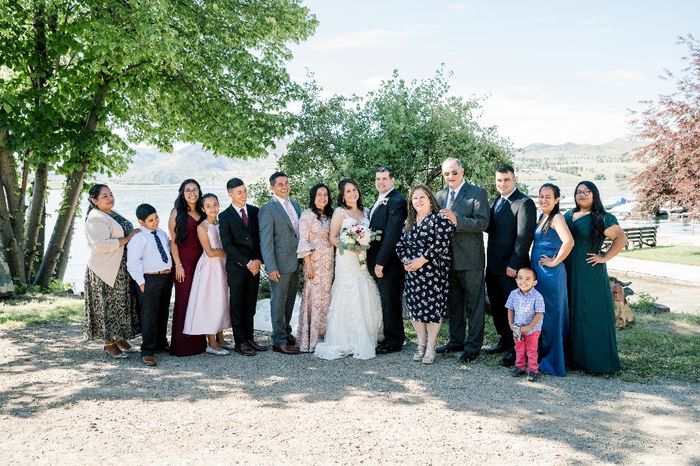 These were taken by my cousin with her phone: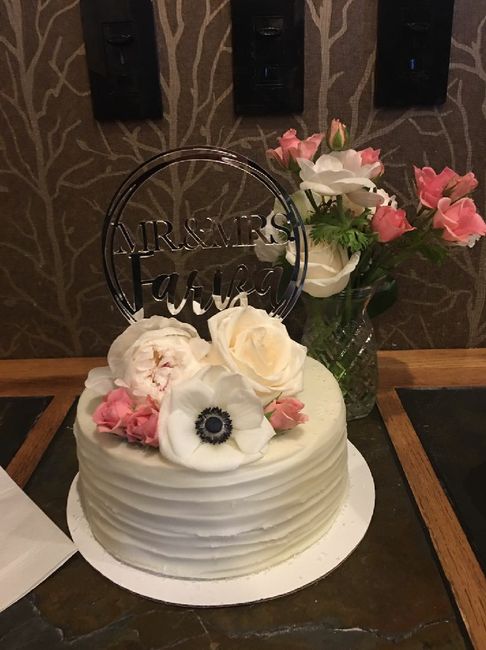 We forgot the cake stand!