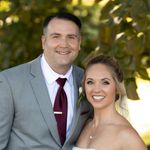 Videographer
I know this has been asked before but I'm wondering if there are people who regret not getting a videographer or people who regret getting one? I'm looking for some honest feedback as I try & decide to get one or not.
Latest activity by Beth, on July 27, 2021 at 2:29 PM
I decided to get one in the end. I really don't think I will watch the full length video often although I'll probably watch the teaser video from time to time. I just wanted something I can look back on and hear my loved ones voices and see them smiling and having fun.

I didn't have a videographer and don't regret it at all.

It's my only regret of the wedding. I thought we could have a family member video it and save money. That was an epic fail. We wrote our own vows and would have loved to hear those words again and re-experience the moment again.

If you do a search of the forum (link on the top right) it's a mixed bag. Those who decided to get one have no regrets and those who didn't get one say they wish they did, even if just to see/hear elderly family before they are gone.

I don't regret not getting one. There are probably some sweet moments that would have been fun to have video of, but I know I will enjoy and look at our photos much more than I would ever revisit video.

View Quoted Comment

Thank you. That's exactly how I feel. I feel like the day is going to go by so fast & there will be things that I'll miss so I feel like having a video will be nice to have but I know there are a lot of people who say it's a waste of money.

View Quoted Comment

Did you want one or did you always know you wouldn't want one?

View Quoted Comment

I'm sorry Nicole. That's my biggest worry, that I'll regret it. I feel like the day goes by so fast & there will be so much that I'll miss & I think having a video will be nice to have but I know it's an added expense & a lot of people say a waste of money.

View Quoted Comment

Yeah I've seen that. I was more or less looking for people who didn't get one & regretted it or people who got it & regret getting one. There's also a lot of people who always knew they weren't getting one & I feel like those are the people who responded to the conversations in the past.

View Quoted Comment

Had you thought about getting one or did you always know you weren't getting one?

View Quoted Comment

We never strongly considered it. I knew it would be expensive and wasn't as much of a priority as other, also expensive, things. A videographer wasn't going to make or break our experience at all, whereas things like food, drinks, music all really have the power to make your day memorable for the wrong or right reasons. Photographs were super important to me, so that was our third most expensive vendor (after venue and catering). The few couples IRL that I know of that had videos done told me they never watch them, and I can't really see myself watching a wedding video all that much compared to how much I look at and enjoy still photos.

I do think videos can be really nice if you have a lot of sentimental stuff happening - if your groom is a total sap and going to cry when you walk down the aisle, if the best man is known for his humorous and emotional speeches, if the father of the bride has cancer and may be dancing with his daughter for the last time, you have the cutest niece as your flower girl, etc - or you have a bunch of visually elaborate components to your wedding, like a theatrical grand entrance and choreographed first dance. My husband isn't all that emotionally expressive (especially in public), we only had one toast, and our parents didn't want to participate in our procession or do parent child dances, so there were very few "moments" to be had that would have made good video, or where video would have added a significant element that photographs couldn't adequately capture.


We ended up having a Covid elopement followed by a wedding celebration with a "redo" wedding ceremony so any part of me that had been toying with the idea of a wedding video pretty much went out the window once it wasn't even going to be our real wedding day anyway. I did consider inexpensively hiring a recent college graduate I know who does video as a hobby and is trying to get into doing it as a career, but I was worried he would get in the way of the photographers due to his inexperience. We do have a couple short video clips from our elopement that my mom's friend took and a few "animated" photos from a friend at our wedding. Both of those are actually a lot of fun and even though they aren't high quality, they do capture the energy and emotion of those moments. If you are on the fence about video but worried you might miss something, you could easily ask some guests to record some special moments, like toasts or your first dance, on their phones, just so you have a momento of them.

View Quoted Comment

I never felt strongly about having one and then when we downsized due to covid, we preferred to keep things intimate. Having a great photographer was super important and I'm glad we splurged on her, but I think a videographer would have potentially overwhelmed us and, quite frankly, I don't need other people seeing my wedding video. I understand I could never share it with anyone, but once mom has it the entire world can see my most intimate special day? Not for me.

I felt more strongly about it than my FH did. I wanted to be able to see things we might miss on the day of, and to see elderly family members, if/when they pass, or to see our vows, etc. We ended up going for it because we found a great photographer/videographer package. Ultimately if we hadn't found that, I doubt we would have done it just to save some money.

View Quoted Comment

That's exactly how I feel!! I don't want to miss things & I just know the day will go by so fast I want to be able to look back on it & to see family members later on. My FH was definitely not into the idea of it but has come around to it. Some videographers are so expensive so I couldn't rationalize spending a fortune on one but I was able to find one who is reasonable so we're going to do him.
Related articles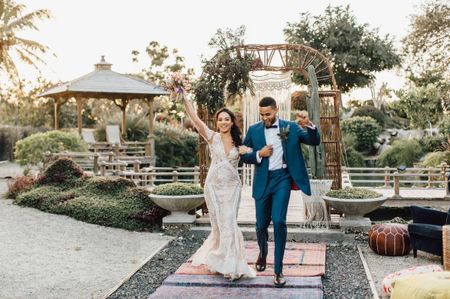 WeddingWire celebrates love
...and so does everyone on our site!
Learn more
Groups
WeddingWire article topics